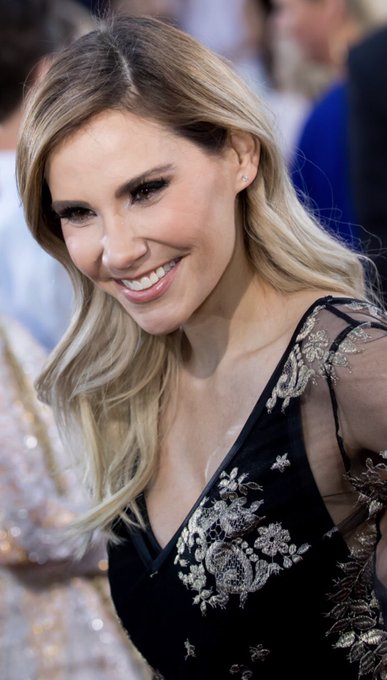 No matter how busy your day was, we can promise you, these top 10 tweets can brief about Canada (14-May-2018) in a minute.
The best of Twitter Today In Canada
1. Strombo Джордж Γεώργιος 🐺🏴 🎼🏍 had tweeted about #WeLoveMusic .


Billy Talent playing my living room. #welovemusic https://t.co/2v0y26AkaO

— Strombo ☠️🐺🏴 🎼🏍 🌱 (@strombo) May 11, 2018
2. Député Pascal Bérubé had tweeted about #galaartis .


Selon moi, en toute objectivité, la plus belle, élégante et talentueuse au #GalaArtis, c'est @ASProteau ❤️ ! #GalaArtis2018 pic.twitter.com/b8RMlE09VL

— Pascal Bérubé (@PascalBerube) May 14, 2018
3. Mackay Taggart had tweeted about #SL10K .


Could have shaved a couple seconds of our #SportingLife10k time this morning, but my brother and I stopped for a Mother's Day hug. #Priorities #SL10K pic.twitter.com/M0BtLU8ho7

— Mackay Taggart (@mackaytaggart) May 13, 2018
4. Député Pascal Bérubé had tweeted about #artis2018 .


Comme @guyalepage, je connaît deux personnes près de moi qui sont très fières d'êtres originaires du quartier d'Hochelaga-Maisonneuve. Oui, c'est vous @ASProteau et @CPoirierHM ! #Artis #Artis2018

— Pascal Bérubé (@PascalBerube) May 14, 2018
5. #PrayersForHumboldt had tweeted about #RBCCup .


Steinbach Pistons' #RBCCup #GameDay!

Pistons take on the Pacific Champ Wenatchee Wild this afternoon at 2:00pm PDT / 4:00pm back here at home. The Wild have 1 OTW as they defeated their #BCHL rivals last night; Chilliwack Chiefs 2-1. pic.twitter.com/ndPXyoDw9T

— #MJHLHockey (@mjhlhockey) May 13, 2018
6. Alain Rayes had tweeted about #pccqc18 .


Salle remplie à craquer pour entendre le discours de notre chef du @CPC_HQ @AndrewScheer au Conseil général à Saint-Hyacinthe. Visionnez sur ma page FB! #pccqc18 #polcan pic.twitter.com/mim7rGSB2E

— Alain Rayes (@AlainRayes) May 13, 2018
7. Pierre Karl Péladeau had tweeted about #GalaArtis .


Une superbe soirée pour notre télé! Félicitations aux nommées et aux nommés, aux gagnantes et aux gagnants du #GalaArtis 2018. Bravo à nos animateurs @JPhilippeDion et @maripiermorin, et à toute l'équipe de production pour la @soireeARTIS. #TVA https://t.co/JfNgnywevA

— Pierre Karl Péladeau (@PKP_Qc) May 14, 2018
8. Bernard Genereux had tweeted about #pccqc18 .


Visite d'@AndrewScheer au conseil général @CPC_HQ à St-Hyacinthe. + de 400 personnes pour assister à son discours. #pccqc18 pic.twitter.com/eKpjiWy6kY

— Bernard Genereux (@GenereuxBernard) May 13, 2018
9. Melanie Korach had tweeted about #PoliceWeekON .


This wk we're celebrating #PoliceWeekON. This is an opportunity to celebrate all of our officers who make a difference in our communities each day. Officers proudly serve & protect, but their commitment to helping people encompasses so much more than many realize. #StarfishClub pic.twitter.com/Drt2V0olfI

— Melanie Korach (@melanie_korach) May 14, 2018
10. P had tweeted about #RiyHom .


Lets kick their ass HOMENETMEN and raise the trophy in the middle of their court💪🏻🏀🇦🇲🏆 #RiyHom

— P (@PatilBerberian) May 14, 2018