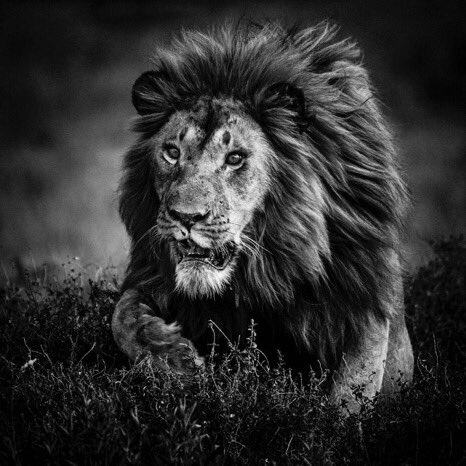 No matter how bad your day is going, we can promise you, these top 10 tweets can brief about France (21-Apr-2018) in a minute.
1. Gérard Collomb is tweeting about #Tolbiac .


Conformément à ce que j'avais annoncé devant l'Assemblée nationale ce mercredi, et à la demande du Président de l'Université Paris 1, les forces de l'ordre ont mis fin à l'occupation du site « Tolbiac », sous l'autorité du Préfet de Police.
Partout l'État de droit sera rétabli.

— Gérard Collomb (@gerardcollomb) April 20, 2018
2. Pierre Ménès is tweeting about Dijon .


Jean-Michel je pense que personne ne conteste la large supériorité de l'OL à Dijon. Il n'empêche qu'à 2-3 il y avait clairement penalty et rouge pour Rafael. C'est juste objectif de le signaler https://t.co/8u2H2De4YI

— Pierre Ménès (@PierreMenes) April 21, 2018
3. Laurent Baheux Photo is tweeting about Kenya .


Lion in the grass, Kenya By @laurentbaheux - Neither in cage nor in an enclosure, nor in a circus nor in a zoo : freely in the wild on its territory, in its natural housing environment. Captivity = tortures for #animals as for people https://t.co/GASBoizTCv #RespectLife pic.twitter.com/wUX9tNbFjD

— Laurent Baheux Photo (@laurentbaheux) April 20, 2018
4. Franck Gastambide is tweeting about #Taxi5 .


Happy birthday @TPMP @Cyrilhanouna 😂😂 #TAXI5 https://t.co/f03jmyy7QS

— Franck Gastambide (@FGastambide) April 19, 2018
5. Marcelo Polino is tweeting about #Bailando2018 .


Marce @cuervotinelli me vine a Paris a comprar las telas para los esmoquines de #bailando2018
Vos ya tenes los tuyos ?🤔 pic.twitter.com/zwoh5Cqr9G

— Marcelo Polino (@MarceloPolino) April 10, 2018
6. Anne Hidalgo is tweeting about Anne Hidalgo .


Il y a un an, #XavierJugelé a donné sa vie pour protéger les nôtres. Par cette plaque, Paris lui rend hommage et rappelle qu'elle n'oubliera jamais.#ParisSeSouvient #Paris pic.twitter.com/ajwzDcwJUb

— Anne Hidalgo (@Anne_Hidalgo) April 20, 2018
7. Bilel Ghazi is tweeting about Fekir .


Groupe de l'OL à Dijon

18 joueurs

Lopes, Gorgelin,
Rafael, Marcelo, Morel, Diakhaby, Marcal, Mendy, Tête, Aouar, Ndombele, Tousart, Ferri, Memphis, Traoré, Fekir, Cornet, Gouiri

Absent

Mariano (douleur épaule)

— Bilel Ghazi (@BilelGhazi) April 19, 2018
8. Nabil Djellit is tweeting about Fekir .


#Fekir vient de placer un dribble irréel sur #Djibolodji... #DFCOOL

— Nabil Djellit (@Nabil_djellit) April 20, 2018
9. Arun Gupta is tweeting about #DevoxxFR .


What's going on here? @awscloud @Azure @GCPcloud chilling out together! That's what #DevoxxFR do to you 😉 Thanks @tiffanyfayj for the click! pic.twitter.com/9ffmP5pyyd

— Arun Gupta (@arungupta) April 18, 2018
10. Elliott is tweeting about #LoveSimon .


Ce film donne envie de tomber amoureux ⚡️ #LoveSimon

— Elliott (@ElliottOfficiel) April 20, 2018