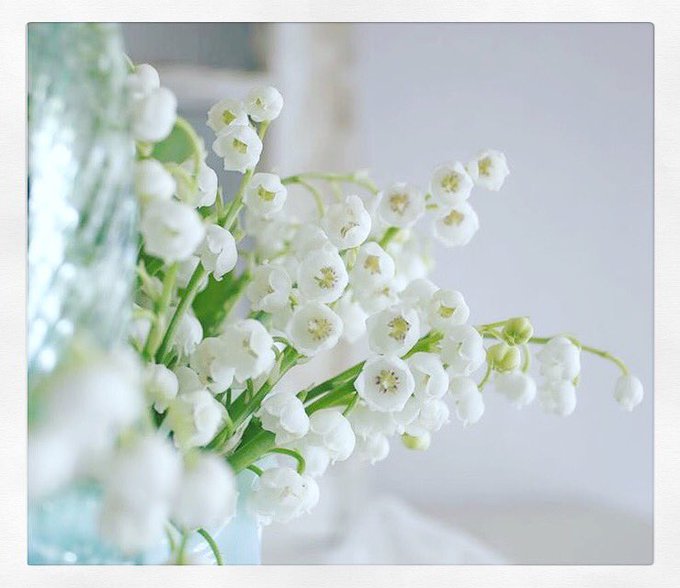 No matter how busy your day was, we can promise you, these top 10 tweets can brief about France (01-May-2018) in a minute.
The best of Twitter Today In France
1. T A L ☮︎ had tweeted about #UNAM7 .


Retrouve-moi ce soir vers 20h au Zénith de Lille pour l'association @OrphelinsMakala #UNAM7 et vers 22h30 sur la place du Palais de Compiègne pour le #NMTCompiègne 🔥🌻

— T A L ☮︎ (@TalOfficial) April 30, 2018
2. Sandra Lou had tweeted about #portebonheur .


• B O N H E U R • M A I • #muguet #portebonheur 💝 pic.twitter.com/wSvjwGvhbw

— Sandra Lou (@Sandralou) May 1, 2018
3. Jean-Luc Romero had tweeted about #MorandiniLive .


📺 #1erMai pas de pont pour moi !Retrouvez-moi dans le @morandini_live sur @CNEWS à 11h45.
J'y parlerai de mon livre @lettreabrigitte - #MaMortMappartient et du combat de l'#Admd pour le droit de mourir dans la dignité. #MorandiniLive #NousSommesPrêts #MaVieDeMilitant pic.twitter.com/YstQu3fyPF

— Jean-Luc Romero (@JeanLucRomero) April 30, 2018
4. Scott Burton had tweeted about Saint-Cloud .


#Luminate and her travelling @HighclereRacing fan club after maintaining her 100% record under in the Prix Pénélope at Saint-Cloud for trainer Freddy Head. Olivier Peslier was as cool as you like, having been passed halfway up the straight by Homerique. pic.twitter.com/pDolgTxVKd

— Scott Burton (@seenthestars) May 1, 2018
5. Juliå ? had tweeted about Zeste .


Un éclair d'été et de soleil ☀️ fruit de la passion frais, coco, crème vanille, et un zeste de combawa 🌼 création perso #Patisserie #Inspiration # Passion #Summer #Sun pic.twitter.com/iS1qhKbAH8

— Julia 🎈 (@Minuitmoins2) May 1, 2018
6. estelle picard had tweeted about #LaMatinale .


" Le mouvement social doit être ni méprisé ni récupéré " @faureolivier @CNEWS #LaMatinale pic.twitter.com/QxWzchnPvJ

— estelle picard (@estellepicard56) May 1, 2018
7. Frédéric Chatillon had tweeted about #FêteDesNations .


#FeteDesNations @menleuropa pic.twitter.com/Lv8JStgjNe

— Frédéric Chatillon (@fredchatillon) May 1, 2018
8. pierreaudiger had tweeted about #Speakerine .


Merci à @France2tv pour cette plongée dans les années 60. Intringue un peu rocambolesque, mais reconstitution de l'époque totalement réussie 👌 #Speakerine pic.twitter.com/pqAnuvGXJS

— pierreaudiger (@PierreAudiger) April 30, 2018
9. Charles Baudry had tweeted about Bastille .


🔴La RATP annonce que les arrêts Bastille, Quai de la Râpée, Saint-Marcel, Campo Formio et Place d'Italie sont fermés (mesure de sécurité).#1ermai #Fetedutravail #manif pic.twitter.com/Wm5D9U3psM

— Charles Baudry (@CharlesBaudry) May 1, 2018
10. Jeremy ? had tweeted about #RealBayern .


[#ChampionsLeague]#RealBayern 20:45
📍 Santiago Bernabeu
Probables lines-up : pic.twitter.com/O6QzpALb2O

— Jeremy 💥 (@jeremy_RCS) May 1, 2018