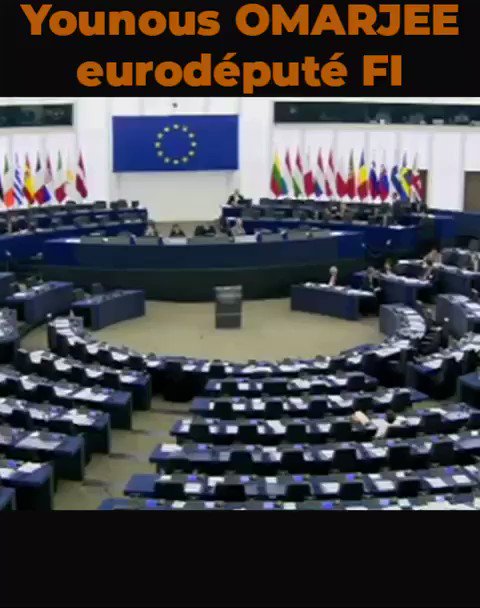 No matter how busy your day was, we can promise you, these top 10 tweets can brief about France (15-May-2018) in a minute.
The best of Twitter Today In France
1. Edouard Philippe had tweeted about Matignon .


Je viens de la droite. Mais un an après mon arrivée à Matignon, je ne me pose plus cette question, et les Français ne me la posent pas non plus. Je mets en œuvre les engagements d'@EmmanuelMacron.

Retrouvez mon entretien @lemondefr : https://t.co/A3uRGHQWRN #1andaction

— Edouard Philippe (@EPhilippePM) May 15, 2018
2. younous omarjee had tweeted about #territoires .


25 palestiniens tués à #Gaza. Je repartage mon intervention en plénière du Parlement Européen sur Gaza au retour d'une mission dans les territoires occupés. Depuis rien n'a changé, tout s'est aggravé avec le chaos généré, pensé et voulu par les Etats Unis. @FranceInsoumise pic.twitter.com/avkOle1Lvr

— younous omarjee (@younousomarjee) May 14, 2018
3. Benjamin Griveaux had tweeted about #1andaction .


📆 J-4
Les rencontres du Gouvernement
c'est jeudi dans toute la #France.
➡️Venez rencontrer, dialoguer et échanger avec les ministres et secrétaires d'Etat.#1andaction

🗞@le_Parisien pic.twitter.com/9bUgyEMZOL

— Benjamin Griveaux (@BGriveaux) May 14, 2018
4. Julien Denormandie had tweeted about #elan .


Aujourd'hui, débute l'examen en commission de la loi #ELAN. Nous voulons construire plus, mieux et moins cher, réformer le logement social en incitant aux regroupements, faciliter l'accession sociale à la propriété, favoriser la mobilité. #DirectAN #PolMat

— Julien Denormandie (@J_Denormandie) May 15, 2018
5. Julien Maynard had tweeted about #tournoidelapresse .


Début du Tournoi de la Presse à Clairefontaine.
Victoire de la Team @TF1 au 1er match contre @AFPSport.
But de @FredCalenge ⚽️ #Tournoidelapresse pic.twitter.com/67Xcw7RVFw

— Julien Maynard (@JulienMaynard) May 15, 2018
6. Université Lyon 2 had tweeted about #Lyon2 .


[URGENT] MESSAGE CONCERNANT LA TENUE DES EXAMENS pic.twitter.com/9xz1SJAE3g

— Université Lyon 2 (@univ_lyon2) May 14, 2018
7. Justine Ryst had tweeted about #EllesFontYoutube .


Lancement officiel de la 3eme saison du Programme #EllesFontYouTube , pour soutenir & célébrer la création au Féminin. pic.twitter.com/m2zrgJVlWq

— Justine Ryst (@JustineRyst) May 14, 2018
8. Gérald DARMANIN had tweeted about #E1Matin .


« L'impôt à la source, c'est comme le téléphone portable : dans 10 ans les gens se diront, comment faisait-on avant ? » #E1Matin

— Gérald DARMANIN (@GDarmanin) May 15, 2018
9. UEFA had tweeted about #uelfinal .


#EqualGame 🤳 #UELfinal #Respect pic.twitter.com/77tAYrB8Ja

— UEFA (@UEFA) May 15, 2018
10. Yann Perrin had tweeted about #tournoidelapresse .


C'est parti pour la 4e édition du #tournoidelapresse ! 🏆⚽️ pic.twitter.com/CJGYYeiLNN

— Yann Perrin (@yannper1) May 15, 2018