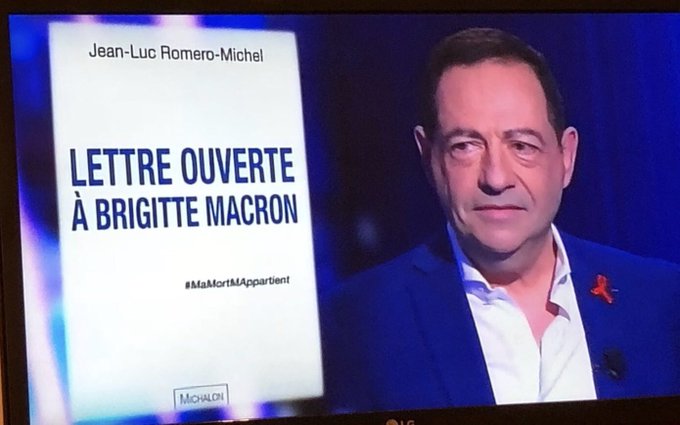 No matter how bad your day is going, we can promise you, these top 10 tweets can brief about France (22-Apr-2018) in a minute.
1. Pierre Ménès is tweeting about Lille .


Lille 0 combativité 0 engagement. Bien sur Marseille joue très bien mais le Losc joue sa peau et les joueurs s'en cognent clairement

— Pierre Ménès (@PierreMenes) April 21, 2018
2. nemzy is tweeting about Munster .


If it turns out to be a Leinster vs Munster final, should we just save the trip across to Spain and let it be played at Croke Park? 😂😝.. jokes joke.. all the best to all the teams!. Thanks for sorting my weekend out. #couchpotato

— nemzy (@nemani_nadolo) April 21, 2018
3. Bilel Ghazi is tweeting about Séville .


Tu es supporter de Séville, ton équipe se fait humilier en finale de la Coupe du Roi mais tu te lèves pour offrir une ovation au joueur emblématique d'une équipe qui est pourtant l'un des symboles des forts clivages politiques actuels de ton pays! Chapeau! #Iniesta #SevillaBarça

— Bilel Ghazi (@BilelGhazi) April 21, 2018
4. Jean-Luc Romero is tweeting about #ONPC .


Ça y est : #ONPC de @ruquierofficiel sur @France2tv commence,c'est l'heure de défendre une loi d'#UltimeLiberte pour tous les Français.Une loi qui donne un nouveau droit. Une loi qui n'enlève rien à personne.Une loi qui n'oblige à rien. Une loi qui élève la société ! #ONPCRomero pic.twitter.com/hStqdZDi1H

— Jean-Luc Romero (@JeanLucRomero) April 21, 2018
5. Elodie Jauneau is tweeting about #5ansMariagePourTous .


Bon anniversaire!#5ansMariagePourTous
👨‍❤️‍👨🏳️‍🌈✊🏻👩‍❤️‍💋‍👩
Et une bonne journée aux réacs de tout poil qui attendent désespérément l'effondrement de la civilisation, l'apocalypse et la pandémie subversive. pic.twitter.com/Me1NI951MV

— Elodie Jauneau (@ElodieJauneau) April 22, 2018
6. le coq sportif is tweeting about #R92MUN .


🏉 J-1 avant le grand match, @racing92 🆚 Munster #R92MUN ! Faites-nous rêver pour cette demi-finale 😍💙#AllezRacing #BleuBlancCiel pic.twitter.com/pYhnhkGTNz

— le coq sportif (@lecoqsportif) April 21, 2018
7. Cαmille Touffe is tweeting about #R92MUN .


J'ai le droit de rejoindre les rangs de la Red Army aujourd'hui ou les « patriotes en puissance » vont me frapper, m'insulter ?
COME ON MUNSTER ! ❤️ #R92MUN #BecauseWeLoveRugby

— Cαmille Touffe (@CamilleASM63) April 22, 2018
8. FFT is tweeting about #FRAUSA .


Mais oui Kiki!!! @KikiMladenovic recolle au score: elle remporte le deuxième set 6-3 et revient à un set partout face à @CoCoVandey.👏🇨🇵🇺🇸 #FRAUSA #TousEnBleu pic.twitter.com/orOp07Xiph

— FFT (@FFTennis) April 21, 2018
9. FFT is tweeting about #FRAUSA .


En marge de #FRAUSA le Club Fed Cup fête ses 20 ans🎂À cette occasion, ce matin à Istres un clinic réunit notamment @AmeMauresmo @natdechy @EmilieLoit @AFusai pour un moment de partage avec de jeunes joueuses. 🇫🇷🎾 #TousEnBleu pic.twitter.com/sXQcxl5tWG

— FFT (@FFTennis) April 21, 2018
10. France 3 Picardie is tweeting about #ASCRCSA .


Des signes qui ne trompent pas... @AmiensSC a certainement assuré ce soir son maintien en @Ligue1Conforama. Les supporters amiénois fêtent aujourd'hui leurs joueurs comme ils l'ont fait l'an dernier à Reims lors de la montée #ASCRCSA pic.twitter.com/NENtXpISlb

— France 3 Picardie (@F3Picardie) April 21, 2018