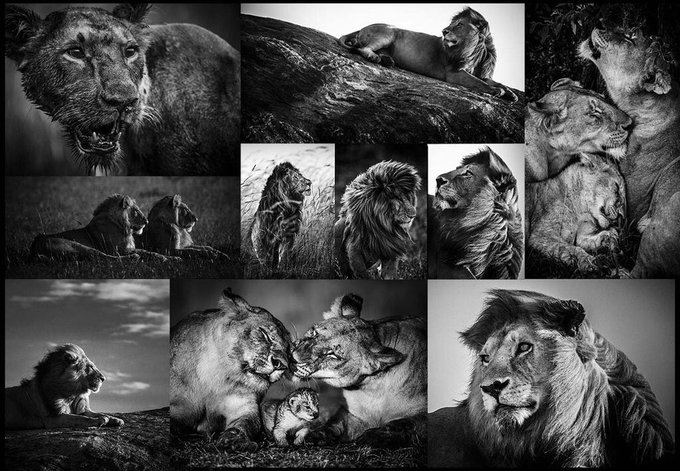 No matter how bad your day is going, we can promise you, these top 10 tweets can brief about France (24-Apr-2018) in a minute.
The best of Twitter Today In France
1. Laurent Baheux Photo is tweeting about #territoire .


Lion in the Wild, By @laurentbaheux - Ni en #cage ni dans un #enclos, ni dans un #cirque ni dans un #zoo : en liberté à l'état #sauvage sur son #territoire, dans son habitat #naturel. #captivité = #torture pour les #animaux comme pour les hommes https://t.co/GASBoizTCv #earthday pic.twitter.com/ZEdgs9yX6C

— Laurent Baheux Photo (@laurentbaheux) April 22, 2018
2. Edouard Philippe is tweeting about #EntronsDansLaBoucle .


On connaît tous ça. C'est cette logique qu'il faut casser. #EntronsDansLaBoucle pic.twitter.com/9uJpOdbrwv

— Edouard Philippe (@EPhilippePM) April 23, 2018
3. Lille is tweeting about Camille .


C'est officiel le concours @MissFrance se déroulera au Zénith de Lille. Après Maëva, Iris, Camille, Rachel et Elodie, une sixième Miss issue de la région ? #MissFrance pic.twitter.com/xEtIWo508g

— Lille (@lillefrance) April 23, 2018
4. Souleymane Cissokho is tweeting about #iwill .


Si tu as le mental ... Tu peux tout faire, tu peux devenir un champion !! #IWILL #WillFindsAWay pic.twitter.com/36YtboFqwZ

— Souleymane Cissokho (@Souleymane_C) April 23, 2018
5. RTL Service Presse is tweeting about #FEDER .


. @funradio_fr poursuit son hommage à @Avicii , #dj incontournable de la scène électro décédé hier soir ; à partir de 18H, emission en direct avec la famille #funradio et interviews de @nickyromero @Feder_Music Et @synapson #AviciiRIP pic.twitter.com/GFJ4VkpKgB

— RTL Pro : RTL - RTL2 - FUN RADIO (@RTL_presse) April 21, 2018
6. Xavier Bertrand is tweeting about #Industrie .


L'#industrie a encore un avenir, et je compte sur vous pour le dire avec moi à ceux qui, à Paris, ne pensent qu'aux services. #FO2018Lille pic.twitter.com/0oSJTddLC1

— Xavier Bertrand (@xavierbertrand) April 23, 2018
7. We Are Travel is tweeting about #WAT18 .


Ce matin au salon #WAT18 Blogueurs et exposants sont en conférence ✏️ SEO, ROI, Pinterest, Voyage Eco-Responsable, WordPress, Vloging, Droit, marketing, Twitter, et bien d'autres! Il y en a pour tous 👌 #WeAreAFond pic.twitter.com/eADMs2LNqT

— We Are Travel (@WeAreTravel_FR) April 24, 2018
8. Charles Baudry is tweeting about #SWIFTEnDirect .


📷Encore une émission TOP ce soir ! Trop content d'avoir rencontré @EnoraMofficiel et Justine Fraioli pour @La__WTF ou encore @Ridsa_Officiel pour son dernier titre « Désabonné ».#SwiftEnDirect pic.twitter.com/sxF6Nw6AcO

— Charles Baudry (@CharlesBaudry) April 23, 2018
9. We Are Travel is tweeting about #WAT18 .


L'après midi de Speed-Meeting #WAT18 a commencé 👌 Ce sera plus de 1000 rdv entre blogueurs et exposants en 4h #WeAreSoBusy 💪 pic.twitter.com/25z6kyfgDO

— We Are Travel (@WeAreTravel_FR) April 24, 2018
10. Happy at work is tweeting about #printempsdesentrepreneurs .


Nous sommes présents avec l'@EMLYON au #printempsdesentrepreneurs au #doublemixte pour parler de l'avenir du travail #happyfutur #OWEEPE2018 #TimeandWorkSpace @PrEntrepreneurs @FabbriJulie pic.twitter.com/CiuiHtDcEj

— Happy at work (@HappyWorkWay) April 24, 2018