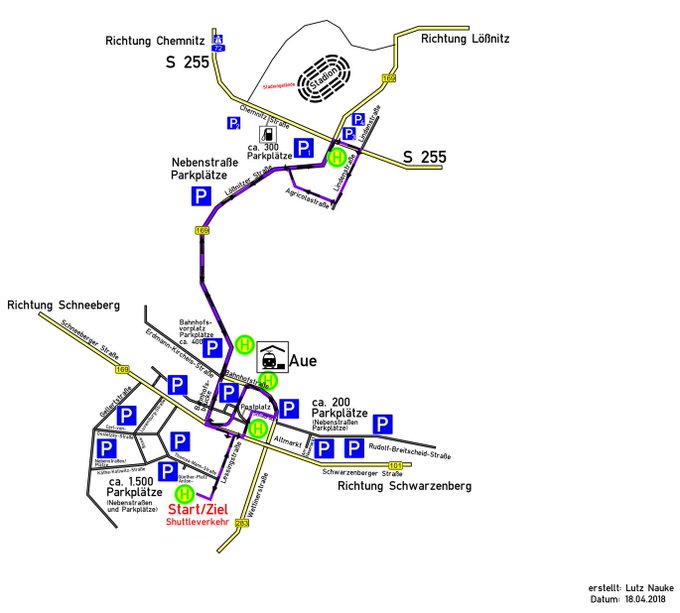 No matter how busy your day was, we can promise you, these top 10 tweets can brief about Germany (04-May-2018) in a minute.
The best of Twitter Today In Germany
1. Frank Schmiechen had tweeted about #republica18 .


Die Bundeswehr darf nicht in Uniform zur #republica18 Danke. Reicht mir. Fahre zurück in die Redaktion.

— Frank Schmiechen (@frankkompakt) May 2, 2018
2. Mario Sixtus 馬六 ???? had tweeted about #DSGVO .


3. Dennis Horn had tweeted about Transparenz .


"Wir würden, wenn es kein Netz gäbe, sehr viel weniger Unterschiede sehen. Das Netz ist eine gewaltige Differenzerzeugungsmaschine. Ohne es würden wir ohne die Transparenz der Differenz leben." Bernhard Pörksen #rp18 #stage2

— Dennis Horn (@horn) May 2, 2018
4. mareicares had tweeted about #rp19 .


Mein Bedarf an ironischen Menschen ist durch die #rp18 bis zur #rp19 gedeckt.

— mareicares (@Mareicares) May 3, 2018
5. Daniel Fiene had tweeted about Journalismus .


Das ist diese Woche irgendwie untergegangen: Zuckerberg gibt 60-Minuten-Interview über das Verhältnis zw. Journalismus und Medien. Dabei überraschte er viele Kollegen. Neu im Blog: https://t.co/GcZKhGnN9n

— Daniel Fiene (@fiene) May 3, 2018
6. Luca had tweeted about #keinBot .


Slides of my talk about bots and automation. #keinBot #rp18 https://t.co/eYmBWCDQR1

— Luca Hammer (@luca) May 3, 2018
7. Christian Frischholz had tweeted about #WestdeutscherBumsFunk .


#MayThe4thBeWithYou & sonnigen #StarWarsDay

Morgen wird in Österreich der Gedenktag gegen Gewalt und Rassismus im Gedenken an die Opfer des Nationalsozialismus begangen.
Die Niederländer feiern den #5mei als "Bevrijdingsdag".#WestdeutscherBumsFunk#LiebefürAlle#LiebestattHass

— Christian Frischholz (@Frischifrisch) May 4, 2018
8. FC Erzgebirge Aue had tweeted about #AUESGD .


Hinweise zum #Sachsenderby - Erstmals kostenlose Shuttle-Busse für #Aue-Fans im Einsatz ⚒️ #AUESGD https://t.co/7I0XTRXdVM pic.twitter.com/sAybqAe3Mk

— FC Erzgebirge Aue (@FCErzgebirgeAue) May 3, 2018
9. Tiefenschärfe had tweeted about #AUESGD .


Alle in GELB in den #Schacht !!!!!! #AUESGD #sgd1953 #Aueschweine pic.twitter.com/KmV4f2DD7n

— 🅣🅘🅔🅕🅔🅝🅢🅒🅗🅐🅔🅡🅕🅔™ (@tiefenscharfe) May 1, 2018
10. Tiefenschärfe had tweeted about #AUESGD .


Die #Schachter wollen sich auf dem Altmarkt in Aue treffen und gemeinsam zum Stadion marschieren. #Dynamo kommt im gelben Mob ❤️ Ich hoffe es wird ein Fußballfest mit einem Sieg für unsere #SGD 💛🖤💛🖤#sgd1953 #AUESGD pic.twitter.com/NVXuePpAoA

— 🅣🅘🅔🅕🅔🅝🅢🅒🅗🅐🅔🅡🅕🅔™ (@tiefenscharfe) May 3, 2018