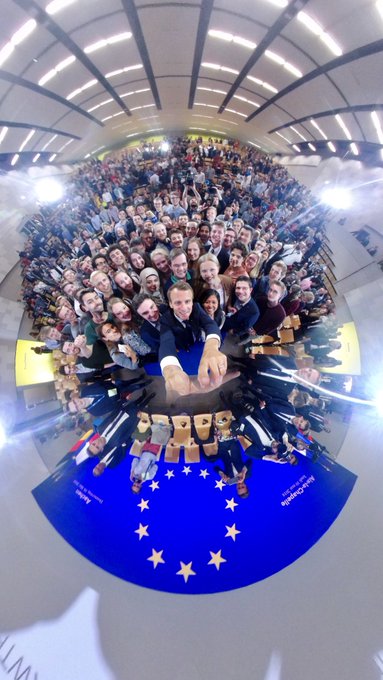 No matter how busy your day was, we can promise you, these top 10 tweets can brief about Germany (12-May-2018) in a minute.
The best of Twitter Today In Germany
1. Lukas-Podolski.com had tweeted about Tebrikler Akhisar .


Tebrikler Akhisar 🏆😉😀 #Akhisarspor

— Lukas-Podolski.com (@Podolski10) May 10, 2018
2. Emmanuel Macron had tweeted about #karlspreis .


Qui a dit que l'Europe n'avait pas d'avenir ? #Karlspreis pic.twitter.com/1fA4qhNJUn

— Emmanuel Macron (@EmmanuelMacron) May 10, 2018
3. Daniel Mack 🇪🇺 had tweeted about #nopag .


Das ist nicht die Meisterfeier des FC Bayern, sondern die #NoPAG-Demo gegen das Polizeigesetz.

Stark, #München! 💪 pic.twitter.com/6SwL08nLzy

— Daniel Mack (@danielmack) May 10, 2018
4. Tom Coronel had tweeted about #WTCR .


Goodmorning 💥Whats 💥happening here my #HondaCivic 👍🙈👊🏼 @nurburgring #pflanzgarten #nordschleife #EatMySparks 💥💥ehhh Cheese 🧀 @FIA_WTCR @hondaracingwtcr @HondaCivicForum @Honda pic.twitter.com/P0Uw8WyA84

— Tom Coronel (@TomCoronel) May 12, 2018
5. Borussia Dortmund had tweeted about Dortmund .


💪 Enter Borussia Dortmund! #TSGBVB pic.twitter.com/Bbt57Ozlua

— Borussia Dortmund (@BVB) May 12, 2018
6. Porsche Motorsport had tweeted about #n24h .


#n24h - Eight Porsche #911GT3R are competing at 24h Nuerburgring in 2018. Watch the beautiful cars of our teams on track. #momentsofracing pic.twitter.com/6VfNfShxUQ

— Porsche Motorsport (@PorscheRaces) May 10, 2018
7. Lars Klingbeil had tweeted about #wirmachenneu18 .


Zwei große HoffnungsträgerInnen der SPD. Und ich. #wirmachenneu18 pic.twitter.com/IpAtkX94V8

— Lars Klingbeil 🇪🇺 (@larsklingbeil) May 11, 2018
8. Porsche Motorsport had tweeted about #n24h .


#911GT3R - Don't miss the world premiere of the 2019 Porsche 911 GT3 R on Friday 9:30 am CEST at Nuerburgring Ring Boulevard. Everybody who is at the Ring can watch the public press conference. Photos and videos will be published tomorrow. #momentsofracing #n24h pic.twitter.com/d6Dr6ON5XO

— Porsche Motorsport (@PorscheRaces) May 10, 2018
9. Ulrike Guérot had tweeted about #karlspreis2018 .


#karlspreis2018 Angela Merkel hat ihre Gelegenheit, @EmmanuelMacron auf seine europapolitischen Vorschläge angemessen & konkret (!) zu antworten, eindeutig verpasst, vor allem in der Kernfrage der zukünftigen Eurogovernance. Viele pathetische Worte, aber letztlich wenig gesagt...

— Ulrike Guérot (@ulrikeguerot) May 10, 2018
10. ZDF Sport had tweeted about #HSVBMG .


⚽️ Tag der Wahrheit für den @HSV!
Was glaubt Ihr, Abstieg oder doch Relegation?
So erreicht der @HSV die Relegation: 👇🏻#HSVBMG pic.twitter.com/WViSaVrHWP

— ZDF Sport (@ZDFsport) May 12, 2018