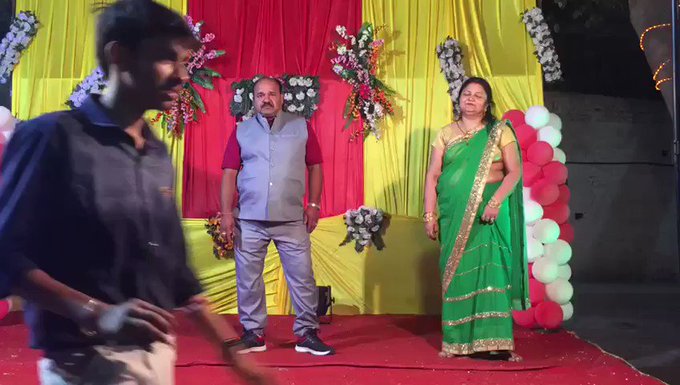 No matter how busy your day was, we can promise you, these top 10 tweets can brief about India (01-Jun-2018) in a minute.
The best of Twitter Today In India
1. Aditya Raj Kaul tweeted about WhatsApp .


Hats off to this man whoever he is. We all may laugh and this is great entertainment, but look at the brilliant moves. And he is so full of life. Takes courage to perform impromptu. Got this whatsapp forward from many folks. Keep shaking your leg! Kudos! pic.twitter.com/UT47WaOnc8

— Aditya Raj Kaul (@AdityaRajKaul) May 31, 2018
2. Ravi Shankar Prasad tweeted about Q4 GDP .


India's GDP grows at 7.7% in Q4 of FY 2017-18.

Great to see rapid growth in agriculture (4.5%), manufacturing (9.1%) and construction (11.5%) sectors. #SahiVikas

— Ravi Shankar Prasad (@rsprasad) May 31, 2018
3. Aditya Raj Kaul tweeted about Sikh .


I think in Modi's India a Sikh Cop bravely saved a boy from a violent mob in Uttarakhand. We all are proud of him. But nobody has given him death threats. Please don't spread fake news. Hear him before spreading such politically motivated tweets. https://t.co/mQCXSytHMw https://t.co/QF02KkU5uj

— Aditya Raj Kaul (@AdityaRajKaul) May 30, 2018
4. Dinesh Gundu Rao tweeted about #RRNagar .


Congrats to Munirathna @INCIndia candidate on winning the #RRNagar #bypolls by a huge margin. People of #Bengaluru have recognised the work done by @siddaramaiah govt. Out of 27 now we've won 14. https://t.co/vX73V9XlEW

— Dinesh Gundu Rao (@dineshgrao) May 31, 2018
5. Nawazuddin Siddiqui tweeted about #BhaveshJoshi .


#BhaveshJoshi is a beautiful cinematic experience with wonderful background score.
Great job done by #VikramadityaMotwane

— Nawazuddin Siddiqui (@Nawazuddin_S) June 1, 2018
6. Aditi Rao Hydari tweeted about #SammohanamTrailer .


Here it is!!! 🌟🌟🌟
The trailer that you've all been waiting for. 💫🌟❤️@isudheerbabu @mokris_1772 @SrideviMovieOff#SammohanamTrailer#SammohanamOnJune15th #Sammohanamhttps://t.co/39FFNMKKFG

— Aditi Rao Hydari (@aditiraohydari) May 31, 2018
7. Raksha Mantri tweeted about Myanmar .


Smt @nsitharaman had an engrossing interaction with the local Konyak community and visited the house of Village Chief Angh Longwa, through the kitchen of which (image below) the India-Myanmar borderline passes. 2/n pic.twitter.com/MZNF79I5id

— Raksha Mantri (@DefenceMinIndia) May 30, 2018
8. Youth Congress tweeted about #VikasEkDhokaHai .


नोटबंदी फेल, महिला सुरक्षा फेल, रोजगार फेल , स्मार्ट सिटी फेल! माननीय प्रधान मंत्री जी वास्तव में किसके लिए काम कर रहे हैं। उन करोड़ों भारतीयों के लिए जिन्होंने उन्हें वोट दिया या उन पूंजीपतियो के लिए जिन्होंने उनके चुनावी अभियान के लिए पैसा दिया #VikasEkDhokaHai

— Youth Congress (@IYC) June 1, 2018
9. Sumit kadel tweeted about RACE3 MONTH .


Before watching #Sanjutrailer i was sure #Race3 would be the biggest grosser in the month June-July ,after watching #Sanju trailer i am 50-50. Lifetime collection of both the films will be very close.

— Sumit M kadel (@SumitkadeI) May 30, 2018
10. Ramesh Bala tweeted about #VijaySethupathiOnTwitter .


Actor #VijaySethupathi has joined #Twitter

Here is his official id @VijaySethuOffl

Welcome him to the Twitter world.. #VijaySethupathiOnTwitter

— Ramesh Bala (@rameshlaus) May 31, 2018