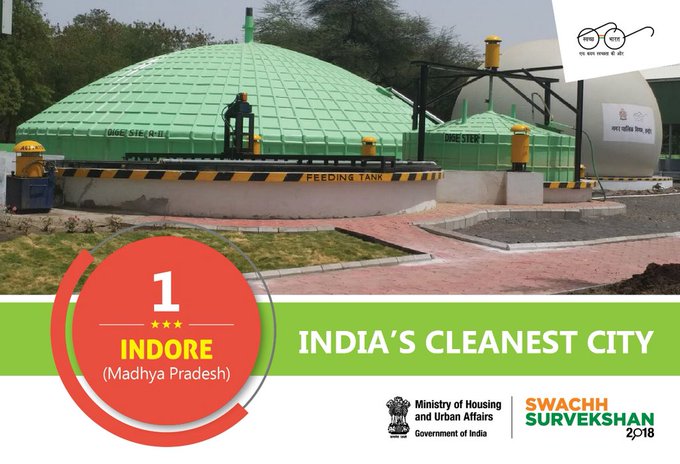 No matter how busy your day was, we can promise you, these top 10 tweets can brief about India (17-May-2018) in a minute.
The best of Twitter Today In India
1. Chetan Bhagat tweeted about Disney .


Don't say it out of context. 1) we are in a hung house, there's no disney solution here. 2) horse trading doesn't have to involve money, can just be real politics, 3) tossing a CM post to a 38 seat party you hated before results is just as bad as horse trading https://t.co/wMbiW2NXjA

— Chetan Bhagat (@chetan_bhagat) May 16, 2018
2. Aakash Chopra tweeted about yuvi .


Surya kumar and Ishan. Surya kumar and Rohit. Gayle and Rahul. Mayank, Finch and Yuvi. Batsmen Umesh has dismissed in one over this season. #KXIPvRCB

— Aakash Chopra (@cricketaakash) May 14, 2018
3. Malini Gaur tweeted about #swachhsurvekshan2018 .


सभी इंदौरवासियों को बधाई इंदौर शहर स्वच्छ सर्वेक्षण 2018 में पुनः नं. 1 आया है।#SwachhSurvekshan2018#IndorePhirSeBanaNo1 pic.twitter.com/aSrIEHhBjR

— Malini Laxmansingh Gaur (@GaurMalini) May 16, 2018
4. Shakeel Ahmad tweeted about governors .


Media friends should also raise this question that why Congress wasn't called to from the government in Goa, Meghalaya and Manipur by the Governors appointed by PM Modi, despite Congress being single largest party. Now BJP leaders are singing a different tune. pic.twitter.com/bekSmsOBhh

— Shakeel Ahmad (@Ahmad_Shakeel) May 15, 2018
5. Kabir Duhan Singh tweeted about #ipl18 .


MI vs RR !! 🕺🏻🕺🏻🕺🏻🕺🏻🕺🏻 #IPL18 #MIvRR pic.twitter.com/xkQjPqjCVl

— Tony- Kabir Duhan Singh (@Kabirduhansingh) May 13, 2018
6. Saina Nehwal tweeted about Bangkok Post .


Listen up athletes at the Thomas Uber Cup Finals at Bangkok. We all think about what we are going to do post our playing career. Attend this @bwf_ac workshop during the event to learn more . Very good initiative @bwf_ac 👍 pic.twitter.com/ZhuB9ieITv

— Saina Nehwal (@NSaina) May 16, 2018
7. #RenukaJain tweeted about Raghuram Rajan .


8. Ramesh Bala tweeted about #KaaliFromTomorrow .


. @vijayantony movies have always stood out for their different content and presentation..

His #KaaliFromTomorrow will be no different.. @mrsvijayantony pic.twitter.com/Al23G9hV2h

— Ramesh Bala (@rameshlaus) May 17, 2018
9. Komal Nahta tweeted about Jhulan Goswami .


Fresh from success of #PadMan and #102NotOut, Sony Pictures International Productions India has acquired the rights for a Biopic on legendary woman ODI cricketer Jhulan Goswami. Sony will develop and produce Jhulan Biopic in partnership with Dunamis Entertainment pic.twitter.com/7PqgVjGK0G

— Komal Nahta (@KomalNahta) May 17, 2018
10. Suresh Chavhanke STV tweeted about #BreakingNews .


#BreakingNews सर्वोच्च न्यायालय रात में ही @INCIndia की अर्ज़ी सुन सकता है थोड़ी देर में चीफ़ जस्टिस अपना निर्णय सार्वजनिक करेंगे। कांग्रेस ने राज्यपाल के निर्णय के ख़िलाफ़ सर्वोच्च न्यायालय के रजिस्ट्रार के पास अर्ज़ी लगायी हुई है। #KarnatakaCMRace

— Suresh Chavhanke STV (@SureshChavhanke) May 16, 2018