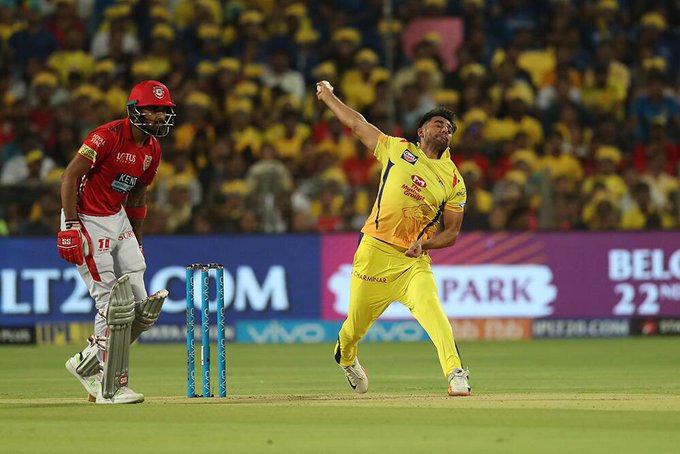 No matter how busy your day was, we can promise you, these top 10 tweets can brief about India (21-May-2018) in a minute.
The best of Twitter Today In India
1. Suresh Raina tweeted about #IPL2018 .


Fantastic feeling to finish the league stage just the way we started...A win! 😀
Special shout out to #LungiNgidi and #DeepakChahar for terrific contributions. @ChennaiIPL #IPL2018 pic.twitter.com/ZMkxjH3pPW

— Suresh Raina🇮🇳 (@ImRaina) May 20, 2018
2. Hardik Patel tweeted about #RememberingRajivGandhi .


पंचायती राज, सूचना क्रांति के जनक एवं आधुनिक भारत के निर्माता, भारत रत्न, पूर्व प्रधानमंत्री स्व० राजीव गांधी जी की 27वीं पुण्यतिथि पर उन्हें भावभीनी श्रद्घांजलि।#RememberingRajivGandhi

— Hardik Patel (@HardikPatel_) May 21, 2018
3. Faye DSouza tweeted about #FuelPriceHike .


So petrol in #mumbai is Rs 84 per litre! Day light robbery! The government must stop robbing us blind. #FuelPriceHike

— Faye DSouza (@fayedsouza) May 20, 2018
4. Dia Mirza tweeted about #BeatPlasticPollution .


All set to deliver a talk on #BeatPlasticPollution at @TEDxBandra! Tune in to Instagram at 5:15pm today to watch live. Insta handle @diamirzaofficial! pic.twitter.com/OEKAbLDGBR

— Dia Mirza (@deespeak) May 20, 2018
5. Aakash Chopra tweeted about #RRvRCB .


Kohli was dismissed by spinners only twice in last two seasons of the #IPL This #IPL, spinners have dismissed him 8 times...bowled 5 times. Very unlike him... #RRvRCB

— Aakash Chopra (@cricketaakash) May 19, 2018
6. Saina Nehwal tweeted about #UberCup2018 .


✈️✈️#Bangkok #Thailand #ubercup2018 ☺️ https://t.co/Knbm9qtbAg

— Saina Nehwal (@NSaina) May 17, 2018
7. Randeep Singh Surjewala tweeted about #RememberingRajivGandhi .


आधुनिक भारत के द्योतक, सादगी और विनम्रता के प्रतीक,करोड़ो युवाओं के प्रेरणास्त्रोत,भारत रत्न राजीव गांधी जी के बलिदान दिवस पर मेरी भावपूर्ण श्रद्धांजलि 💐 #RememberingRajivGandhi pic.twitter.com/BJoNR3PeZS

— Randeep Singh Surjewala (@rssurjewala) May 21, 2018
8. Mohandas Menon tweeted about Lions .


DYK? At present, India is the only country on Earth to have both lions and tigers in its wilderness! However, they do not share the same territory.

— Mohandas Menon (@mohanstatsman) May 20, 2018
9. आज तक tweeted about Yashwant Sinha .


.@YashwantSinha ने कहा अब भारतीय जनता पार्टी इन दो लोगों की पार्टी बनकर रह गई है और आज पार्टी अपना पुराना स्वरूप खो चुकी है@manjeet_sehgal https://t.co/8X97Ambd8o

— आज तक (@aajtak) May 20, 2018
10. Gulbadin Naib tweeted about Teat .


@KevinOBrien113 u beauti Well Done for Making century on ur 1st Teat Match 👏🏼👏🏼👏🏼👏🏼 pic.twitter.com/54jBKocAhL

— Gulbadin Naib (@GbNaib) May 14, 2018