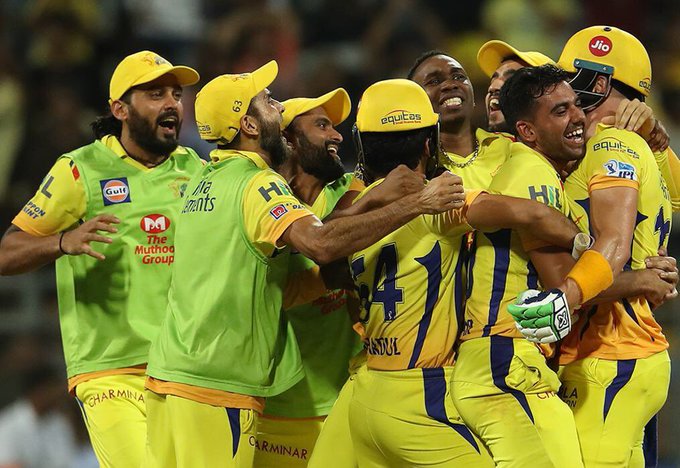 No matter how busy your day was, we can promise you, these top 10 tweets can brief about India (23-May-2018) in a minute.
The best of Twitter Today In India
1. Suresh Raina tweeted about finals .


Nail biting finish! @faf1307 you beauty! @ChennaiIPL back to where we belong. The finals of the @IPL. Can't wait for Sunday. #IPL2018 pic.twitter.com/lf0y4xQDCa

— Suresh Raina🇮🇳 (@ImRaina) May 22, 2018
2. Hardik Patel tweeted about #rememberingrajivgandhi .


पंचायती राज, सूचना क्रांति के जनक एवं आधुनिक भारत के निर्माता, भारत रत्न, पूर्व प्रधानमंत्री स्व० राजीव गांधी जी की 27वीं पुण्यतिथि पर उन्हें भावभीनी श्रद्घांजलि।#RememberingRajivGandhi

— Hardik Patel (@HardikPatel_) May 21, 2018
3. Ellyse Perry tweeted about wankhede .


That was one brilliant experience. The ten of us internationals certainly feel fortunate to have had the opportunity to play at Wankhede stadium today alongside the best players in India. Fingers crossed it's the first of many women's IPL matches! Thanks @BCCI @BCCIWomen pic.twitter.com/eiJFyuHgGP

— Ellyse Perry (@EllysePerry) May 22, 2018
4. Saina Nehwal tweeted about #UberCup2018 .


✈️✈️#Bangkok #Thailand #ubercup2018 ☺️ https://t.co/Knbm9qtbAg

— Saina Nehwal (@NSaina) May 17, 2018
5. Aakash Chopra tweeted about #cskvsrh .


Faf was acquired using RTM by #CSK....was having a middling #IPL till this moment. Cometh the hour, Cometh Faf Du Plessis. What an innings under pressure....#CSKvSRH #IPL

— Aakash Chopra (@cricketaakash) May 22, 2018
6. Aakash Chopra tweeted about #womenst20challenge .


Two top catches in the first 20 mins. First Harmanpreet and then Veda. Trailblazers will have to arrest the slide though.... #WomensT20Challenge #SNvTB

— Aakash Chopra (@cricketaakash) May 22, 2018
7. Faye DSouza tweeted about #PetrolPrices .


#PetrolPrices prices raised again today, Rates for 23rd May 2018- #mumbai
Petrol 84.84
Diesel 71.60

Source AIPDA

— Faye DSouza (@fayedsouza) May 23, 2018
8. RIAZ K AHMED tweeted about #bansterlitesavethoothukudi .


. #Sathyaraj Voices His Protest To #BanSterliteSaveThoothukudi & Gives Condolences To Those Who Lost Their Lives!! #SterliteProtest pic.twitter.com/9BrdYPZkm4

— RIAZ K AHMED (@RIAZtheboss) May 22, 2018
9. Nitinsathyaa tweeted about Home Affairs .


Is the home affairs sleeping??? Who gave the order to shoot 😡😡Chiii.....the worst govt ever.

— Nitinsathyaa (@Nitinsathyaa) May 22, 2018
10. Elvis Gomes tweeted about #RememberingRajivGandhi .


#RememberingRajivGandhi and condemning all forms of violence and needless suffering in the world.That fateful day which plunged the entire nation into grief and caused a personal loss to @RahulGandhi and kin, is a reminder to commit to a strong and inclusive India.

— Elvis Gomes (@ielvisgomes) May 21, 2018