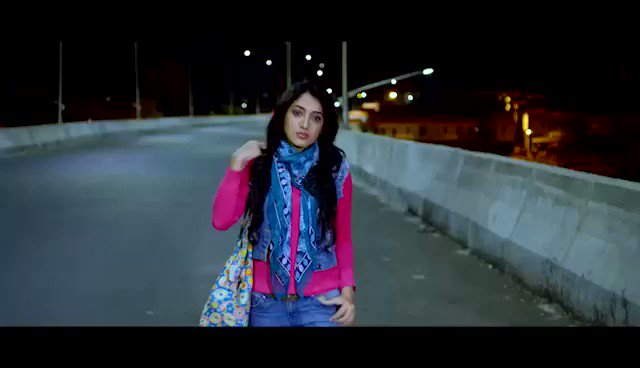 No matter how busy your day was, we can promise you, these top 10 tweets can brief about India (05-May-2018) in a minute.
The best of Twitter Today In India
1. Shobha Karandlaje had tweeted about #MahilaParaBJPSarkara .


Shri @narendramodi govt in its last 4 years has launched & successfully implemented more than 10 scheme to empower women & ensure their safety, how many schemes was congress able to provide for women in their 60 years of rule #MahilaParaBJPSarkara pic.twitter.com/rs5lZ0Kz26

— Shobha Karandlaje (@ShobhaBJP) May 4, 2018
2. Aditya Raj Kaul had tweeted about #encounter .


Exclusive video shows top terror commander from Kashmir Sameer Tiger trying to run away from security forces but was killed in the fierce encounter in Pulwama of South Kashmir. Tiger ran for his life but the topmost terror recruiter who killed several Kashmiris was eliminated. pic.twitter.com/gqjIYSgEqE

— Aditya Raj Kaul (@AdityaRajKaul) May 3, 2018
3. Preeti Sharma Menon had tweeted about #AAPLiveMarathon .


What an amazing initiative. The first of its kind AAP FBLive Marathon where @AAPKarnataka are answering a plethora of questions raised by eminent panelists #AAPLiveMarathon https://t.co/K65NUdt9xm

— Preeti Sharma Menon (@PreetiSMenon) May 5, 2018
4. HPE India had tweeted about #HPEReimagine .


With insightful keynotes, great interactions and fun activities, we wrap up #HPEReimagine. We thank each and every one of you for making it such an enormous success. signing off from Mumbai. Until next time. @SatsangiSom @srihari_g @vijitbanthia @anshumanshahi @rohitbhat07 pic.twitter.com/tyOiiEAZoW

— HPE India (@HPE_IN) May 4, 2018
5. Sumit kadel had tweeted about #102NotOut .


#102NotOut Friday- ₹ 3.52 cr #Omerta Friday- ₹ 50 lakhs .

— Sumit M kadel (@SumitkadeI) May 5, 2018
6. TopGear India had tweeted about #E63S .


Stats at a glance - E63 S
4.0L V8 Bi-Turbo. 604bhp 850Nm 0-100kph 3.4s. Top Speed 300kph. ₹1.5cr #E63S pic.twitter.com/uoQdfOfVtM

— TopGear India (@TopGearMagIndia) May 4, 2018
7. Bandgi Kalra had tweeted about #102NotOut .


What an amazing movie #102NotOut after so long I came out of a theatre smiling all time , good family movie . @SrBachchan & @chintskap sir you both have made me fall in love with my life even more . Thankyou @SrBachchan , @chintskap for giving us this movie.

— Bandgi Kalra (@BandgiK) May 4, 2018
8. Vineet Punia had tweeted about #VachanaBhrashtaBJP .


Sir ji don't care as 'the party with a difference' has different Priorities 👎
#VachanaBhrashtaBJP https://t.co/XsgXSUHJx6

— Vineet Punia (@VineetPunia) May 4, 2018
9. Kosal Ram had tweeted about #Thirumavalavan .


தமிழ்நாட்டில் காங்கிரஸ், தினகரன், தே.மு.தி.க, வி.சி.க, சி.பி.எம், சி.பி.ஐ, முஸ்லிம் லீக், மனிதநேய ஜனநாயக மக்கள் கட்சி என வலுவான அணி அமைவதற்கான சூழல்கள் கனிந்து வந்துள்ளன.https://t.co/whVK8ZM8Hb

— கோசல் ராம் / Kosal Ram (@KosalramT) May 3, 2018
10. Zeeshan Ali had tweeted about #nationalawards .


Hard hitting words by @resulp on #NationalFilmAwards fuss. But spoke truth, the prestige of #NationalAwards should be maintained.https://t.co/qQN6FJ4NXB pic.twitter.com/5oMktUl4Vy

— Zeeshan Ali (@zeeshanali09) May 4, 2018