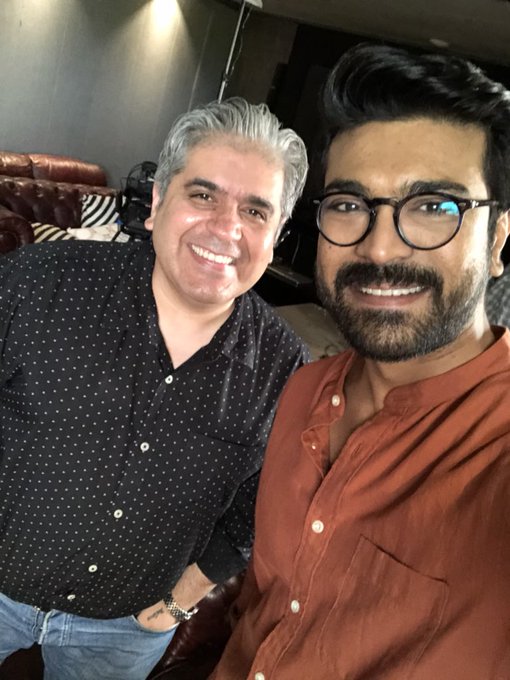 No matter how busy your day was, we can promise you, these top 10 tweets can brief about India (09-May-2018) in a minute.
The best of Twitter Today In India
1. Rajeev Masand had tweeted about #Chiranjeevi .


Lovely day in Hyd spent chatting with softspoken superstar #RamCharan abt how the huge success of #Rangasthalam has changed him, what to expect fm his @ssrajamouli film w/ #JrNTR & learning the secret of career longevity fm his dad, the legendary #Chiranjeevi. Soon on @CNNnews18 pic.twitter.com/0VTD1dkIlK

— Rajeev Masand (@RajeevMasand) May 8, 2018
2. Samantha Akkineni had tweeted about #IrumbuThirai3DaystoGo .


https://t.co/3Ni0J9Gw3c #Azhagae #IrumbuThirai3DaystoGo @thisisysr ❤️❤️ @george_dop killing it !! @VishalKOfficial @Psmithran

— Samantha Akkineni (@Samanthaprabhu2) May 8, 2018
3. Aditya Raj Kaul had tweeted about Kashmir .


Cold blooded murder of a 22-year-old smiling Thirumani (from Thiruvalluvar, Tamil Nadu) in Budgam, #Kashmir by separatist fringe stone pelters is a wake up call for those pseudo-liberals who continue to back terrorists in #Kashmir. #IndiaVsPelters will become a nationwide call. pic.twitter.com/bYyuSO0kaS

— Aditya Raj Kaul (@AdityaRajKaul) May 8, 2018
4. Suresh Chavhanke STV had tweeted about #MaharanaPratap .


9 मई- राष्ट्र के गौरव और धर्मरक्षक #महाराणा_प्रताप_जयंती पर कोटी कोटी नमन. जिन्होंने घास की रोटी खाई पर विधर्मीयो से समझौता नही किया। ग़द्दार राजनेता थोड़ा सा भी आदर्श ले तो भी हिंदुस्थान पाकिस्तान बनने से बच जाऐगा #BindasBol #MaharanaPratap #9May2018 https://t.co/CEMQAJYbOh

— Suresh Chavhanke STV (@SureshChavhanke) May 9, 2018
5. Harjinder Singh Kukreja had tweeted about anand karaj .


Congrats Sonam Kapoor & Anand Ahuja on being married! Absolutely loved your beautiful Sikh wedding ceremony, Anand Karaj which means "Blissful & Joyful Union". May Waheguru Ji bless both of you with marital bliss, togetherness, love, vitality & the Sikh spirit of service (Seva). pic.twitter.com/b3CZYhtXvz

— Harjinder Singh Kukreja (@SinghLions) May 8, 2018
6. Ramesh Bala had tweeted about #RoboShankar .


#ViswasamOnLocation pics Roboshankar with #Thala #Ajith @directorsiva pic.twitter.com/isPBUfEVFP

— Ramesh Bala (@rameshlaus) May 9, 2018
7. Sreedhar Pillai had tweeted about #RoboShankar .


First picture to emerge out of #ViswasamOnLocation in #Hyderabad @directorsiva , #RoboShankar & #ThalaAjith pic.twitter.com/F5bEgWzaO8

— Sreedhar Pillai (@sri50) May 9, 2018
8. Supriya Sule had tweeted about Sule .


पुण्याचे जिल्हाधिकारी नवल किशोर राम यांची आज भेट घेतली. एनडीए परिसरातील नागरिकांना येणाऱ्या अडचणी, पर्यायी रस्ता उपलब्ध करून देणे, हद्दीतील देवस्थानांची पूजा, नागरिकांना पास देणे यांसह विविध विषयांवर चर्चा केली. pic.twitter.com/FfPuiSwWQM

— Supriya Sule (@supriya_sule) May 8, 2018
9. Sreedhar Pillai had tweeted about #DeadPool2Tamil .


#DeadPool2Tamil trailer to be unveiled by @dhanushkraja on May 10 morning. Release May 18 via @FoxStarStudio_ pic.twitter.com/MncOrEAnMM

— Sreedhar Pillai (@sri50) May 9, 2018
10. TIMES NOW had tweeted about #CongElectoralFraudTangle .


Attempt by Cong to create fake voter ID is not new to Karnataka of Bengaluru. 7 constituencies have seen a sudden surge of voter IDs: @MALAVIKAAVINASH, BJP | #CongElectoralFraudTangle

— TIMES NOW (@TimesNow) May 8, 2018