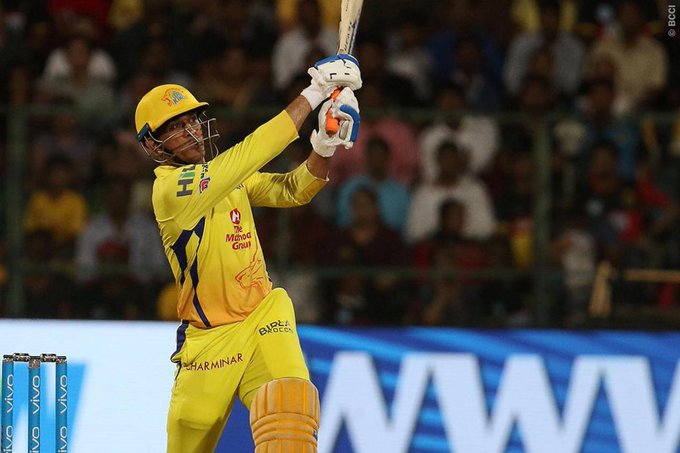 No matter how busy your day was, we can promise you, these top 10 tweets can brief about India (27-Apr-2018) in a minute.
The best of Twitter Today In India
1. Suresh Raina had tweeted about #RCBvCSK .


Nothing can go wrong till @msdhoni is at the crease. Vintage stuff from captain cool!! An excellent innings from @RayuduAmbati to set things up for us. All in all a great win for @ChennaiIPL! Keep it boys! #RCBvCSK #IPL2018 pic.twitter.com/NBgyn1YI9J

— Suresh Raina🇮🇳 (@ImRaina) April 25, 2018
2. Suresh Chavhanke STV had tweeted about #asarambapu .


आख़िर #AsaramBapu केस में पिछले पाँच सालों के अनुरूप ही कोर्ट का रूख क़ायम। भक्तों ने कहा,"भगवान के अदालत पर करेंगे भरोसा!"

— Suresh Chavhanke STV (@SureshChavhanke) April 25, 2018
3. M K Venu had tweeted about Indu Malhotra .


Fali Nariman and Soli Sorabjee must also say something on why the govt cleared Indu Malhotra name for SC judge but witheld that of K.M.Joseph who too was recommended by SC collegium. This govt has managed to play the judiciary their way and yet blame the opposition!

— M K Venu (@mkvenu1) April 26, 2018
4. Atul Khatri had tweeted about #AsaramVerdict .


5. Randeep Singh Surjewala had tweeted about #NavaKarnatakaManifesto .


People of Karnataka will continue the Progresss with Congress, as #NavaKarnatakaManifesto is launched by Congress President, @RahulGandhi ji in Mangaluru.

Growth, Equity, Welfare & Progress are the pillars on which are commitment rests. pic.twitter.com/gGVtYczbrg

— Randeep Singh Surjewala (@rssurjewala) April 27, 2018
6. barkha dutt had tweeted about #JusticeJoseph .


Perhaps never before have both sides of the political divide been in open confrontation with the judiciary. Both the #ImpeachmentMotion & the returning of #JusticeJoseph name for elevation underline a breakdown of trust within the courts & between the three branches of government

— barkha dutt (@BDUTT) April 26, 2018
7. Sreedhar Pillai had tweeted about #IrumbuThirai .


#IrumbuThirai finally confirmed for May 11, @VishalKOfficial - @Samanthaprabhu2 -@akarjunofficial film gets approval from #TFPC.

— Sreedhar Pillai (@sri50) April 26, 2018
8. Harjinder Singh Kukreja had tweeted about #Ludhiana .


Harjinder Singh Kukreja defends top UK diplomat, Sir @SMcDonaldFCO for his Golden Temple tweet - Times of India

To err is human and to forgive is divine. Sikhs big-hearted people. The issue must now be closed.https://t.co/BU73SWAmYK @DHCAndrewAyre @UKinIndia @foreignoffice

— Harjinder Singh Kukreja (@SinghLions) April 25, 2018
9. Youth Congress had tweeted about #RaiseUrVoice .


Girls safety at University campuses is one thing that the administration must not take lightly. We stand in solidarity with @nsui campaign against sexual harassment at colleges and university campuses. #RaiseUrVoice

— Youth Congress (@IYC) April 26, 2018
10. Aakash Chopra had tweeted about #FanFight .


It might be a close call - That's my AakashVani for this week @fanfight_app . But ultimately it depends on the performance & form. #KhelkarDikha https://t.co/ClcVgttlqe #FanFight

— Aakash Chopra (@cricketaakash) April 27, 2018