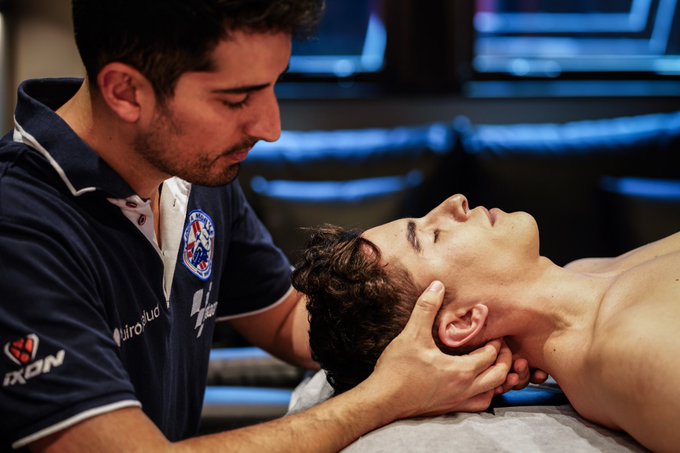 No matter how busy your day was, we can promise you, these top 10 tweets can brief about Italy (01-Jun-2018) in a minute.
The best of Twitter Today In Italy
1. Marc Márquez had tweeted about #ItalianGP .


Puesta a punto!
Body setup!!#ItalianGP pic.twitter.com/LbskJkeUAU

— Marc Márquez (@marcmarquez93) May 31, 2018
2. Matteo Salvini had tweeted about #GovernoLega5S .


Confesso, emozionato e felice. #governoLega5S #governogialloblu pic.twitter.com/c6RvUWozAj

— Matteo Salvini (@matteosalvinimi) June 1, 2018
3. Gianluca Il Volo had tweeted about #PartitadelCuore .


Un grande uomo fuori e dentro al campo. Sarai sempre il nostro capitano. 🐺 @Totti #nazionalecantanti #partitadelcuore #forzaroma pic.twitter.com/mOm2IbZ3SZ

— Gianluca Il Volo (@GianGinoble) May 31, 2018
4. Ivan Scalfarotto 🇪🇺 had tweeted about Ministero .


Quindi, a quanto pare, per spostare un candidato ministro da un ministero all'altro come si è fatto tante volte, #M5S e #Lega ci hanno fatto inflitto un terremoto istituzionale, una crisi finanziaria e una figuraccia internazionale. Sono questa roba qui, non altro: prepariamoci.

— Ivan Scalfarotto 🇪🇺 (@ivanscalfarotto) May 30, 2018
5. Quirinale had tweeted about giuseppe conte .


#Quirinale: il Presidente #Mattarella incontra il Prof. Giuseppe #Conte pic.twitter.com/UtBprlwpLS

— Quirinale (@Quirinale) May 31, 2018
6. Nicola Morra had tweeted about #diritti .


Bene! Ed ora al lavoro per cambiare il paese. Con responsabilità, con equilibrio, con determinazione, al servizio dei diritti dei cittadini, delle persone.

— Nicola Morra (@NicolaMorra63) May 31, 2018
7. Max Biaggi had tweeted about Ferraris .


Ciao ragazzi, la Partita del Cuore 2018, i cui proventi saranno devoluti a sostegno dell'Istituto Gaslini di Genova e dell'AIRC, sarà giocata in ricordo del mio fratellone @FabrizFrizzi. Ci vediamo allo stadio Ferraris di Genova alle 21.30 con diretta su Raiuno. A dopo ragazzi💪 pic.twitter.com/qnw6fWTW2L

— Max Biaggi (@maxbiaggi) May 30, 2018
8. Tg La7 had tweeted about Domani alle 16 .


+++G.Conte accetta incarico e presenta lista ministri. Giuramento domani alle 16.00+++

— Tg La7 (@TgLa7) May 31, 2018
9. Ducati Motor had tweeted about Pirro .


Michel Pirro crash update, taken to Medical Centre conscious after Turn 1 crash #forzamichele pic.twitter.com/lEsqR6WiA6

— Ducati Motor (@DucatiMotor) June 1, 2018
10. Sergio Sylvestre had tweeted about #LaFinale .


Tutto pronto!
LA FINALE si avvicina! -24h @jaxofficial & @Fedez hanno preparato lo show del secolo! #sansiro #comunisticolrolex #LaFinale #litaliaperme pic.twitter.com/gqXP2IQZhA

— Sergio Sylvestre (@SergioSylvestre) May 31, 2018