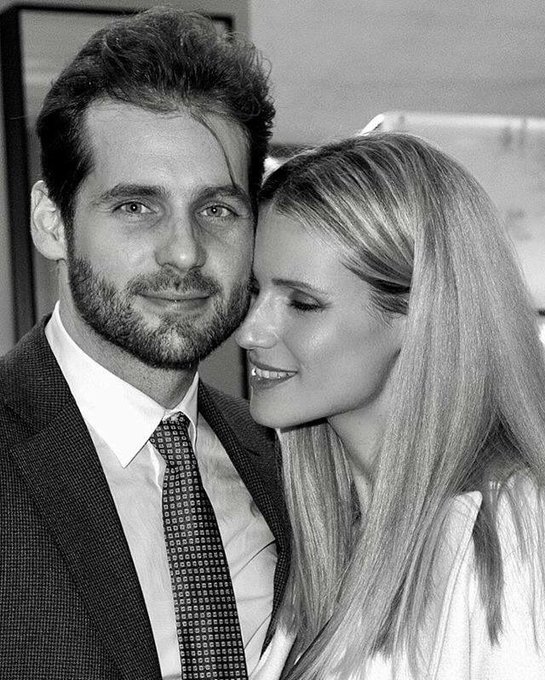 No matter how busy your day was, we can promise you, these top 10 tweets can brief about Italy (01-May-2018) in a minute.
The best of Twitter Today In Italy
1. michelle hunziker had tweeted about #29Aprile .


Realizzarsi nella vita è già una grande conquista. Ma il vero successo è vincere la scommessa d'amore...camminare con l'uomo che ami fino alla fine dei giorni e creare una famiglia da amare. Forse proprio perché difficile da realizzare è la mia scommessa più importante.#29aprile pic.twitter.com/nv1zGr7gDU

— Michelle Hunziker (@m_hunziker) April 29, 2018
2. ACF Fiorentina had tweeted about Capitano .


L'omaggio del @sscnapoli al Capitano Davide Astori 💜#DA13#FiorentinaNapoli pic.twitter.com/qwlMOjrZxp

— ACF Fiorentina (@acffiorentina) April 29, 2018
3. DES KELLY had tweeted about #ROMLIV .


Arrived in Rome.
Stadium definitely needs work.#ROMLIV pic.twitter.com/4zBSBsoDO0

— DES KELLY (@DesKellyBTS) April 30, 2018
4. Fabrizio Biasin had tweeted about #RoadToChiev .


Ci si gioca la salvezza e lo si fa facendo capire che nel calcio è ancora valido il "non prendersi sul serio": un enorme applauso al #Crotone.#roadtoChiev pic.twitter.com/RcQa2XSorz

— Fabrizio Biasin (@FBiasin) April 30, 2018
5. Quirinale had tweeted about #Quirinale .


#1Maggio: il Presidente #Mattarella depone una corona di fiori al monumento dedicato alle vittime sul #lavoro pic.twitter.com/uoSkAT0Cuw

— Quirinale (@Quirinale) May 1, 2018
6. Fabrizio Biasin had tweeted about #DeMagistris .


#DeMagistris è un politico.
I politici sfruttano i momenti.
I politici ti dicono quello che vuoi sentirti dire.
Lavorano sui grandi numeri: "Qualcuno capirà che lo faccio per raccattare consensi, ma molti altri no".
Sta ad ognuno di noi non farsi fregare. pic.twitter.com/FIwJdEZTep

— Fabrizio Biasin (@FBiasin) April 30, 2018
7. Trastevere had tweeted about #primomaggio2018 .


-Dice:"Ma allora domani piove o c'è er sole?!?"
-Dico:"Vestite a cipolla..."#1maggio #scampagnata #primomaggio2018 #primomaggio #meteo #meteomatto pic.twitter.com/BSOTjBUIXj

— Trastevere (@TrastevereRM) April 30, 2018
8. BestTravelBook had tweeted about #TravelTuesday .


In need of some #Spring ☀️ ...#Procida retains a distinctly local feel. With its pastel shaded buildings and small fishing fleet, it is the epitome of a #mediterranean idyll.

📍#Travel #TravelTuesday #Photo #TravelTips #Amalfi #Photography #Italy📍🇮🇹 pic.twitter.com/0QSpvRmft7

— BestTravelBook (@besttravelbook) May 1, 2018
9. simona cambarau had tweeted about #SantEfisio .


E che a #Cagliari primo maggio significa solo #santefisio #sardolicesimo pic.twitter.com/sg0Mrue8oy

— simona cambarau (@simonacambarau) May 1, 2018
10. Virginia? -25 had tweeted about #GF15 .


PRIMA SI BUTTA FUORI LUIGI.
Poi si pensa ad Alberto, è il più innocuo #GF15

— virginia 🌥 (@middleton____) May 1, 2018