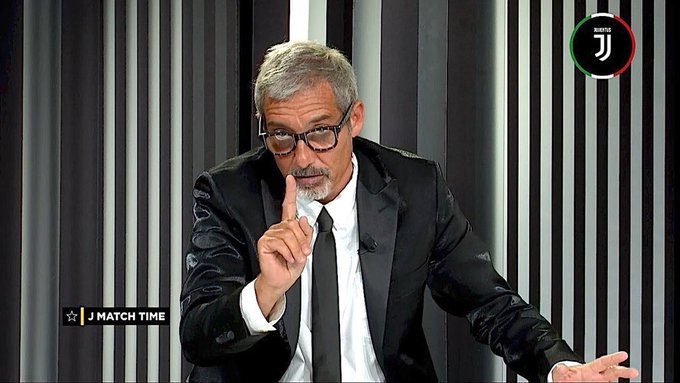 No matter how busy your day was, we can promise you, these top 10 tweets can brief about Italy (09-May-2018) in a minute.
The best of Twitter Today In Italy
1. Maurizio Pistocchi had tweeted about La VAR .


Dopo aver sentito su Sky M.Mauro "Finalmente c'è il VAR e ha vinto la Juve" e Gluca Vialli "L'anno prossimo NOI (la Juve ndr) dobbiamo rinforzarci" protesta di Jtv "Il canale ufficiale dei tifosi della Juve siamo noi" pic.twitter.com/Mi7ov1H8Ee

— Maurizio Pistocchi (@pisto_gol) May 7, 2018
2. Michele Bravi had tweeted about #NeroBali .


E poi una sera, buttati sul letto di un albergo a Milano, @Elodiedipa chiede a me e a @THEREALGUE di condividere una canzone del suo nuovo progetto. 🖤🌺#NeroBali, disponibile ovunque dal 18/05.
➡️ https://t.co/9TUXLE0l6I pic.twitter.com/vl065jEJSc

— Michele Bravi (@michele_bravi) May 9, 2018
3. Roberto Giachetti had tweeted about #Atac .


In fiamme un autobus #atac in Via del Tritone a #Roma.
Attendiamo notizie, speriamo non siano coinvolte persone... pic.twitter.com/g5BJ64aahk

— Roberto Giachetti (@bobogiac) May 8, 2018
4. Ivan Scalfarotto 🇪🇺 had tweeted about M5S-Lega .


Il Presidente della Repubblica ieri ha argomentato, e ha sollevato delle precise e pesanti preoccupazioni per il destino del Paese. Oltre che dei calendari per il voto, sarebbe possibile sapere cosa pensano #M5S e #Lega di quei timori, quali sono le loro ricette per scongiurarli?

— Ivan Scalfarotto 🇪🇺 (@ivanscalfarotto) May 8, 2018
5. Yas Nizetich had tweeted about Copa Italia .


Si!!!! Continuo mi carrera en Novara. @IGOR_Volley Último campeón de copa Italia y subcampeón de la liga !!! El sueño sigue!! Feliz feliz !!!! 🤗🤗 pic.twitter.com/dAjPeEEAqB

— Yas Nizetich (@YasNizetich) May 8, 2018
6. Marco Bellinazzo had tweeted about #Mediapro .


Il tribunale di Milano dunque annulla il bando di Mediapro. Tutto da rifare sui diritti tv della Serie A

— Marco Bellinazzo (@MarcoBellinazzo) May 9, 2018
7. Erasmus+ had tweeted about #ErasmusPlus .


What a blast from the past! From #Erasmus to #ErasmusPlus over 9 million participants have participated in an exchange not only of countries and universities but also of ideas, skills, languages, #CulturalHeritage and so much more. #EuropeDay https://t.co/4wGwa1lBeK

— Erasmus+ (@EUErasmusPlus) May 9, 2018
8. Antonella Buccetti had tweeted about Simone Coccia .


Scandaloso Simone Coccia Colaiuta che si schiera dalla parte di un uomo che ha definito NANA la sua donna. #gf15

— Antonella (@Antopleppla) May 8, 2018
9. Alessio 😎 had tweeted about #RepartoTrash .


Vabbè parliamo sempre dell stesso pubblico che eliminò gente tipo Malgioglio, Carmen di Pietro, Nadia Rinaldi , Alessia Mancini, così per citare gli ultimi casi . #Gf15 #RepartoTrash

— Alessio 😎 (@Alessio_90__) May 8, 2018
10. Alessio 😎 had tweeted about #RepartoTrash .


Quelli schierati con l'eliminato saranno nominabili ? Secondo me si ! Lucia Merisio prepara la valigia #Gf15 #RepartoTrash

— Alessio 😎 (@Alessio_90__) May 8, 2018