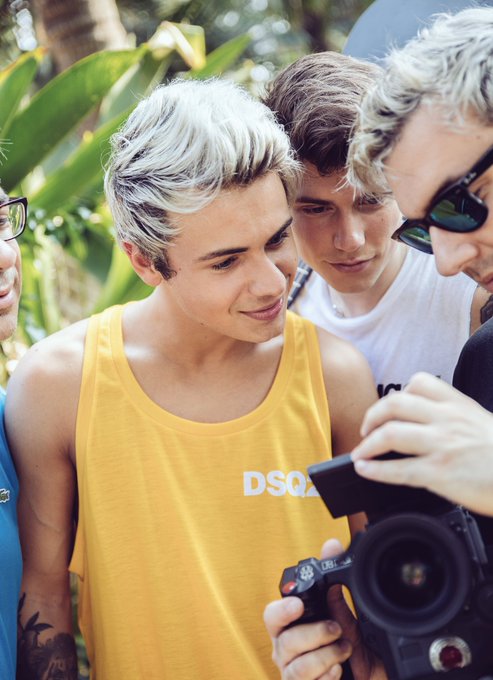 No matter how busy your day was, we can promise you, these top 10 tweets can brief about Italy (11-May-2018) in a minute.
The best of Twitter Today In Italy
1. Benji & Fede had tweeted about #MoscowMuleVideoclip .


#MoscowMuleVideoclip #domani pic.twitter.com/udxxLt8j6m

— Benji & Fede (@BenjieFede) May 10, 2018
2. michelle hunziker had tweeted about #9maggio .


3. Porinju Veliyath had tweeted about Google Duplex .


Google Duplex
Terrifying Artificial Intelligence! pic.twitter.com/1tVMs7G3Ol

— Porinju Veliyath (@porinju) May 10, 2018
4. Maurizio Pistocchi had tweeted about Napoli .


Intanto a Napoli viene presentata una denuncia-querela contro la FIGC per il contratto di sponsorizzazione con FCA (FIAT) iniziato nel 2011🎓 pic.twitter.com/gzYuCJ2NYS

— Maurizio Pistocchi (@pisto_gol) May 9, 2018
5. Charles M. Blow had tweeted about City Girls .


"Picture it, Sicily, 2018…," in my best Sophia-from-the-Golden-Girls voice. LOL. Pictures from the beautiful city of Palermo, Italy where I spent my day. pic.twitter.com/93KQzrTqML

— Charles M. Blow (@CharlesMBlow) May 10, 2018
6. Fabrizio Biasin had tweeted about #LazioInter .


Tutti parlano di #LazioInter:

- #DeVrij
- gli assenti.
- la grande attesa.

Ma #Spalletti non è fesso e oggi ci parlerà di #InterSassuolo, che al momento è parecchio più importante di #LazioInter.

Senza #InterSassuolo non esiste #LazioInter, guai a chi si fa fregare.

— Fabrizio Biasin (@FBiasin) May 11, 2018
7. Maurizio Pistocchi had tweeted about #11maggio .


PrimePagine, #11maggio Nuovo Direttore Soliti Sospetti pic.twitter.com/xTzeq5GaWW

— Maurizio Pistocchi (@pisto_gol) May 10, 2018
8. ACF Fiorentina had tweeted about #Ballardini .


Genoa - Fiorentina: l'undici viola che scenderà in campo contro la squadra di Ballardini
Su Violachannel le formazioni al completo >> https://t.co/5jH62dnogr#BattitiViola#GenoaFiorentina pic.twitter.com/O0SRUspZXN

— ACF Fiorentina (@acffiorentina) May 6, 2018
9. VALENTINA MARCHEI had tweeted about Domenica 13 .


FLORENCE ICE GALA⛸
Mandela Forum di Firenze
Sabato 12 Maggio alle 21
Domenica 13 Maggio alle 16
Se non avete ancora preso i biglietti siete dei pazzi!😱
Non penserete mica di Perdervi il Plushenko, Kostner and friends!😉https://t.co/1u9aWkE9NG pic.twitter.com/Wmsk6yo0N8

— VALENTINA MARCHEI (@valemarchei14) May 10, 2018
10. Antonio Tajani had tweeted about #SoU2018 .


🔴 LIVE from Florence| Follow my speech on the State of the Union ⤵️ https://t.co/bltfOlq7zn#SoU2018 pic.twitter.com/QBaGtTMpGC

— Antonio Tajani (@EP_President) May 11, 2018