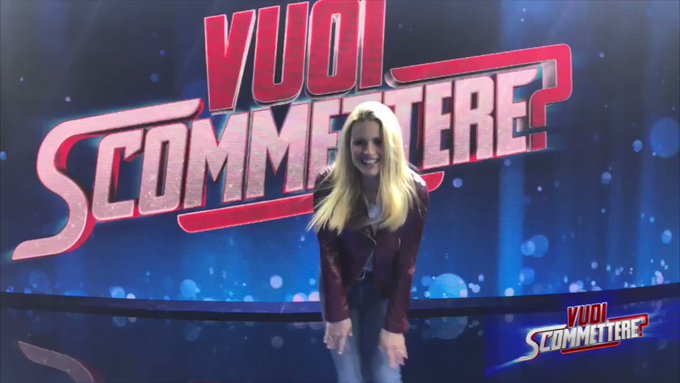 No matter how busy your day was, we can promise you, these top 10 tweets can brief about Italy (18-May-2018) in a minute.
The best of Twitter Today In Italy
1. michelle hunziker had tweeted about #vuoiscommettere .


Ospiti pazzeschi, scommesse internazionali ed uno spettacolo che vi terrà inchiodati davanti alla TV! Manca pochissimo! 💪 #VuoiScommettere? vi aspetta questa sera in prima serata su #Canale5!@social_mediaset pic.twitter.com/aqkYukiNsM

— Michelle Hunziker (@m_hunziker) May 17, 2018
2. Fabrizio Biasin had tweeted about #atprome .


6/4 1/6 6/3, #Thiem ko: CHE PARTITA HA GIOCATO #FOGNINI!!!!!!!!! GRANDE!!!!!#atprome

— Fabrizio Biasin (@FBiasin) May 16, 2018
3. Roberto Giachetti had tweeted about #EnzoTortora .


Sono passati trent'anni dalla morte di #EnzoTortora. Trent'anni in cui troppo poco la sua drammatica vicenda giudiziaria è servita a migliorare il nostro stato di diritto. C'è ancora tanto da fare. Anche in suo nome. pic.twitter.com/6yH6CKcRsF

— Roberto Giachetti (@bobogiac) May 18, 2018
4. Daniela Collu had tweeted about Carpisa .


Non ho capito se da @carpisa si sono messi a vendere sensi di colpa e stereotipi sessisti insieme alle borsette,comunque bel video, proprio quello che le mamme lavoratrici desiderano. https://t.co/wxKwMECOqF

— Daniela Collu (@stazzitta) May 17, 2018
5. Fabrizio Biasin had tweeted about #atprome .


Il problema di giocare contro #Nadal è che sulla terra è praticamente un robot: complimenti a lui, onore a #Fognini.#ATPRome

— Fabrizio Biasin (@FBiasin) May 18, 2018
6. Giovanni Ferrari had tweeted about #NeroBali .


MA RAGAZZI che bomba è #NeroBali di @Elodiedipa @michele_bravi e @THEREALGUE? 💣👏 pic.twitter.com/tAG38WxFKP

— Giovanni Ferrari (@GiovanniFerrar) May 17, 2018
7. Marco Pannella had tweeted about #enzotortora .


#EnzoTortora e #MarcoPannella in aula nel settembre 1986 pic.twitter.com/bPniv0WlsN

— Marco Pannella (@MarcoPannella) May 18, 2018
8. Nicolò Cappelletti had tweeted about #SMMdayIT .


Tra poco al @smmdayit è il turno di @marianodiotto | il #brandpositioning coniugato al mondo #digital | nuove prospettive sulle comunicazione! #SMMDAYIT #IUSVEsocialTEAM pic.twitter.com/mp0rurOAKF

— Nicolò Cappelletti (@nicocappelletti) May 18, 2018
9. Sogei had tweeted about #ddi2018 .


#DataDriven2018 Il nostro #DPO @LazziniFabio interviene al convegno su #GDPR #Sogei #privacy #DataProtection #UE #DDI2018 #18maggio pic.twitter.com/YFzgQyFpUh

— Sogei (@SogeiUffStampa) May 18, 2018
10. Università Roma Tre had tweeted about #DataDriven2018 .


📈📉 Enrico ci ha raccontato cos'è @Graph_RM, una community che organizza incontri e workshop sui #dati a #Roma! Sono anche loro al #DataDriven2018 @IngegneriaR3 pic.twitter.com/5slTzgDJ08

— Università Roma Tre (@UnivRoma3) May 18, 2018