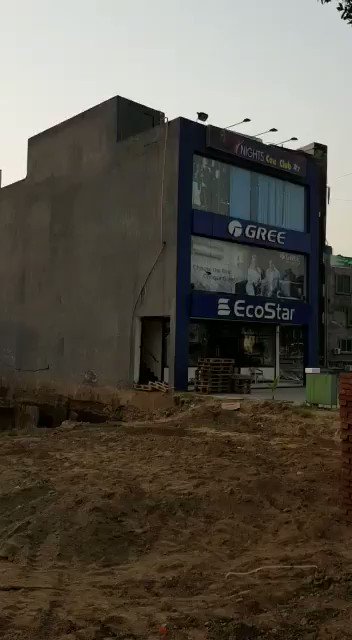 No matter how busy your day was, we can promise you, these top 10 tweets can brief about Pakistan (07-May-2018) in a minute.
The best of Twitter Today In Pakistan
1. Asad Kharal had tweeted about Bahria Town .


#BreakingNews : Lahore Bahria Town .
Today a plaza collapsed in Bahria Town
But media is quite silent and share no news as usual #FreedomOfExpression? pic.twitter.com/ULl69bRgxq

— Asad Kharal (@AsadKharal) May 6, 2018
2. Kamran Akmal had tweeted about #PepsiPakistanCup .


Alhamdulillah feeling great after being champion #PepsiPakistanCup congrats 2 all team #federal players&management.Really proud of u all.u all were outstanding as a team&showcased ur amazing talent.good luck #StayBlessed . pic.twitter.com/9slyfuf7in

— Kamran Akmal (@KamiAkmal23) May 6, 2018
3. Senator Saeed Ghani had tweeted about #SiyasatKaroNafratNahi .


پیپلزپارٹی کے 12 مئی کو گلشن اقبال ہونے والے جلسے کو خراب کیلئے PTI/MQM کے گٹھ جوڑ کا ایک اور واضح ثبوت.
پہلے مزار قائد پر جلسے کا اعلان کیا اور بعد میں پیپلزپارٹی کے طے شدہ مقام پر بغیر اجازت کیمپ لگا کر بیٹھ گئے. #SiyasatKaroNafratNahi pic.twitter.com/awgjaEa0w9

— Senator Saeed Ghani (@SaeedGhani1) May 7, 2018
4. Mian Aslam had tweeted about #SirajulHaqWithKhiYouth .


Well-done Karachi for showing this great love for @NaeemRehmanEngr and @KarachiJamaat. The biggest crowd ever. MSA#SirajulHaqWithKhiYouth pic.twitter.com/eRIbwdVUFR

— Mian Aslam (@MianAslam_) May 6, 2018
5. Muhammad Ramzan Memon had tweeted about #SiyasatKaroNafratNahi .


پیپلزپارٹی کے 12 مئی کو گلشن اقبال ہونے والے جلسے کو خراب کیلئے PTI/MQM کے گٹھ جوڑ کا ایک اور واضح ثبوت.
پہلے مزار قائد پر جلسے کا اعلان کیا اور بعد میں پیپلزپارٹی کے طے شدہ مقام پر بغیر اجازت کیمپ لگا کر بیٹھ گئے. #SiyasatKaroNafratNahi @ShahNafisa pic.twitter.com/IMpjBKt3qi

— Muhammad Ramzan Memon (@memon_ramzan) May 7, 2018
6. Mohammad Faheem Soomro had tweeted about Chairman PPP .


#PPP Chairman @BBhuttoZardari addressing workers at PPP Membership Camp in #Lahore. #JoinPPP pic.twitter.com/EDX4hqRT0J

— Mohammad Faheem Soomro (@FaheehA) May 6, 2018
7. Muhammad Adeel Sabir 🇵🇰 • TeamInsaaf had tweeted about #FEDvKPK .


Congrats @Usmanshinwari6 getting man of the match in the Final.
Great spell of bowling bro 👌 Superb 👏 Keep it up 👍. Allah Bless you more & more 😍. My prayers always with you. #PepsiPakistanCup #FEDvKPK pic.twitter.com/eBxwAdknPw

— Engineer Muhammad Adeel 🇵🇰 (@iamadeelsabir) May 6, 2018
8. Syed Ali Zia Jaffery had tweeted about #SecConUoL18 .


The #SecConUoL18 ended yesterday after two days of excellent scholarship, thought-provoking discussion and a lot more. A special thanks to these great and learned people for coming to Pakistan. @KimDozier , @oulosP , @RupertStone83 , @shashj , Tong Zhao and Mani Shankar.

— Syed Ali Zia Jaffery (@syedalizia1992) May 7, 2018
9. MOMINA SARWAR* 🇵🇰 had tweeted about Federal Areas .


Well played Agha salman !!
Champions knock !!
Hard luck @mhafeez22 👍🏻
Federal areas successfully defended their title !!#PepsiPakistanCup #PaperTomorrowWhoCares

— MOMINA SARWAR 🇵🇰 (@iamhafeezgirl) May 6, 2018
10. Ayesha Khalid had tweeted about #SecConUoL18 .


Cybersecurity @raza_talal #SecConUoL18 pic.twitter.com/nALVH7z5X2

— Ayesha Khalid (@akhalid21) May 6, 2018