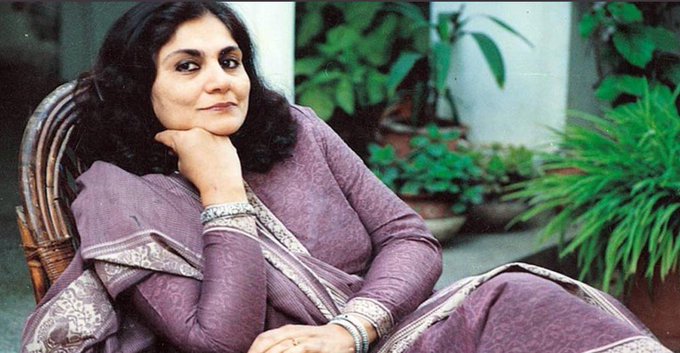 No matter how busy your day was, we can promise you, these top 10 tweets can brief about Pakistan (25-Apr-2018) in a minute.
The best of Twitter Today In Pakistan
1. Amir ?Handsome LoG❤️ had tweeted about #MadeehaGohar .


A Legendary And Gorgeous Television And Theater Actress #MadeehaGohar Has Passed Away... May ALLAH Rest Her Soul in Peace And Grant Her Jannat Ul Firdous...Aameen pic.twitter.com/za3mD6cENo

— Handsome Molana🙈🙈 (@Amirkehtahai) April 25, 2018
2. Farhan Nisar had tweeted about #PakistanCup .


#PakistanCup (Pentangular Cup)
Khyber Pakhtunkhwa won it twice... Baluchistan is only team failed to won this event despite reaching final thrice! pic.twitter.com/nwLgAqMnd9

— Farhan Nisar (@farhanwrites) April 25, 2018
3. Abdul Rehman had tweeted about careem .


Canceled a Careem booking today because I forgot that I am an Engineer and cannot Afford the pricing.

— Abdul Rehman (@Maanistan) April 25, 2018
4. Phuphi Ka Dil Broken Broken ? ??-Dani had tweeted about #BeautyandYou .


#NewProfilePic
Oye Wo Dekh #MeeshaShafi Mil ri he....!!!🙏#iPhone #Nokia
Our new Video is Complete
Will Uploaded This Sunday Stay Tuned🙈🙈
Like My #Page 👇https://t.co/f9TxiHtgBg …#Must #RT#BeautyandYou👏 pic.twitter.com/nNZmsKk73b

— Phuphi ki Apni Khaani (@Piyare_l_o_g) April 24, 2018
5. Farhan Nisar had tweeted about #PakistanCup .


6. soha had tweeted about #DigiMarkSummit2k18 .


Mr Hassan Ahmed, Assistant Professor at Hamdard University briefing regarding the present panelists who will share their experience, presupposition regarding digital world. #DigiMarkSummit2k18 pic.twitter.com/idYSRp9IzC

— thiccc and plentiful (@SohaTazz) April 25, 2018
7. Aijaz Khaskheli had tweeted about Hologram .


.@AseefaBZ will address #PPP workers through Hologram technology at 2 different places in #Karachi on Wed, April 25, 2018.
• Wajid Shaheed Chowk, Old UC office UC-21, Haryana Colony, Orangi. Time: 8:00pm
• Baldia Town Sector-9, Block-C, near Zeenat Ul Islam Masjid. Time: 9:00pm pic.twitter.com/o7aMErf7Rf

— Aijaz Khaskheli (@Khaskhel_Aijaz) April 25, 2018
8. Noor UsafXai had tweeted about #BeautyandYou .


پاکستان بھلے قائد اعظم نے بنایا ھو
مگر چلا اسے یو. پی ،ایس. اور جنریٹر رہے ہیں 😂#BeautyAndYou

— Noor UsafXai (@EngrNoorul) April 24, 2018
9. hafeez bhutto had tweeted about #AseefaBZonHoloGram .


#AseefaBZonHoloGram https://t.co/8giuhxNYlj

— hafeez bhutto (@hafeezbhutto31) April 25, 2018
10. CPEC Official had tweeted about #5YearsOfCPEC .


Information on projects of #CPEC needs to be made open: Mr Yasir Rehman #5yearsofCPEC @pcipakchina @zlj517 @GameChangerYR @CPEC_gov_pk @PlanComPakistan pic.twitter.com/LnxfLEfr1j

— CPEC Official (@CPEC_Official) April 25, 2018