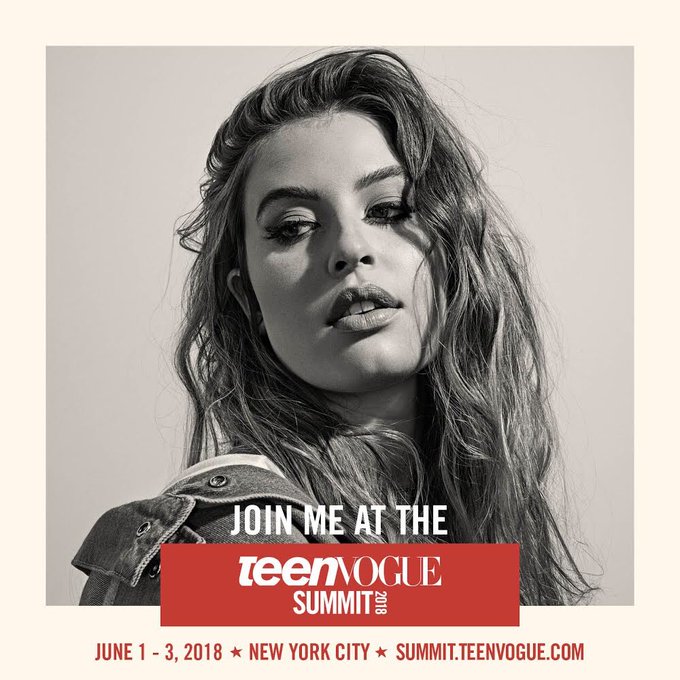 No matter how busy your day was, we can promise you, these top 10 tweets can brief about United Kingdom (01-Jun-2018) in a minute.
The best of Twitter Today In United Kingdom
1. FLETCHER tweeted about #TeenVogueSummit .


NYC! Excited to be at @TeenVogue's incredible #TeenVogueSummit this weekend alongside @LaurenJauregui, @RowanBlanchard, @Emma4Change & other amazing young women ✨you should be there too (promo code: StudentsTurnUp) pic.twitter.com/RbNPqaGJbM

— FLETCHER (@findingfletcher) May 30, 2018
2. Palaye Royale tweeted about Kensington .


Soldiers of the Royal Council are meeting up at Kensington Palace at 1:30p near the water. 🇬🇧

We might happen to be strolling around the park at that exact moment. 😊#PalayeInThePark

— Palaye Royale (@PalayeRoyale) May 31, 2018
3. Alan Zucconi tweeted about #gamedev .


If you want to learn about procedural animations in #gamedev, have a look at this series!https://t.co/LxLugqJuQe

It covers everything you need to know to create robotic arms in @unity3d, from geometry to Maths to code! 💪🤖#madewithunity #unitytips pic.twitter.com/LHPko2sT7x

— Alan Zucconi (@AlanZucconi) May 30, 2018
4. Dona @ #InsiderDevTour tweeted about #GooseBus .


Who else thinks @zacbowden should make the @windowscentral website into a #PWA? #WindowsInsiders #InsiderDevTour #GooseBus https://t.co/Zuw1eEvwkQ

— Dona Sarkar (@donasarkar) June 1, 2018
5. James Purling tweeted about #CCHudCat .


Shocking but wish it'd have been 2,150 if it meant the character banging his pots & pans incessantly wasn't there #CCHudCat

— James Purling (@Jahmez_HKR) May 31, 2018
6. Simone Dawood tweeted about #DesertIslandDiscs .


Just listened to @Baddiel #DesertIslandDiscs it was brilliant and frankly made me cry a lot. Echoes of my jew(ish) #unparented upbringing with #solipsistic 70s parents. Funny, I never knew I liked you so much. Thank you.

— Simone Dawood (@simone_dawood) May 31, 2018
7. Anna Thompson tweeted about #EngvsPak .


While @bbctms are busy on air commentating on a load of #EngvsPak wickets ... they've been awarded a silver at the @SportBizAwards #SBA18 ... congrats Adam and Co! pic.twitter.com/9TduJmAnQD

— Anna Thompson (@BBCAnnaT) June 1, 2018
8. Jamie Barber tweeted about #MillionPoundMenu .


Great analysis of tonight's #MillionPoundMenu https://t.co/iqV3Ovn1pI

— Jamie Barber (@jamieb1) May 31, 2018
9. Godolphin tweeted about #TeamGodolphin .


Two seconds in G1 and Listed races at @EpsomRacecourse this afternoon.

Hopefully Masar will go one better in the English Derby tomorrow #TeamGodolphin pic.twitter.com/BD3EdbWlQK

— Godolphin (@godolphin) June 1, 2018
10. Tunafish Media tweeted about #ThinkSkiddle .


The secret is out....last night we turned @sedulomcr's office into a festival with @skiddle. 🎪

Remember, think festivals #ThinkSkiddle https://t.co/HTQkLHfrmA

— Tunafish Media (@TunafishMedia) June 1, 2018