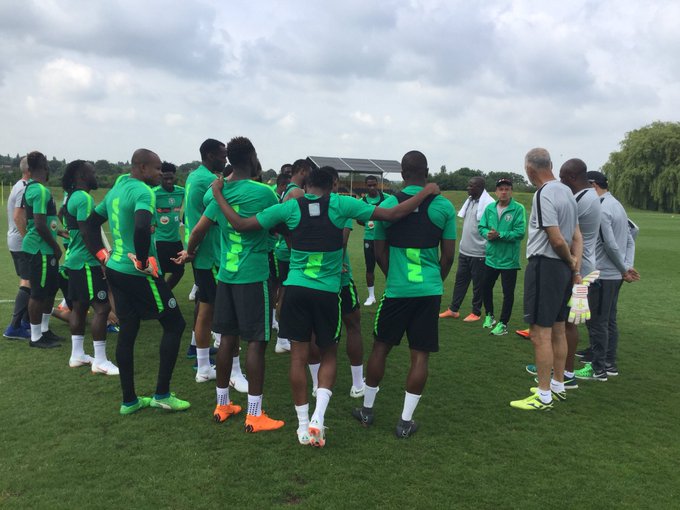 No matter how busy your day was, we can promise you, these top 10 tweets can brief about United Kingdom (02-Jun-2018) in a minute.
The best of Twitter Today In United Kingdom
1. R.M Phoolo tweeted about #IPICKCASSPER18 .


Votes close at 12 midnight tonight!!!! TEAMNYOVEST , let's go hard!!! Click the link below and type #IPickCassper18 in the comment section as much as you can - Make sure your account is not private. https://t.co/7IJGVzE1x3 Let's Bring It Home!!!

— R.M Phoolo (@CassperNyovest) June 1, 2018
2. 🇳🇬 Super Eagles tweeted about International Friendly .


Reminder.
Our press conference ahead of Saturday's international friendly against England holds today, Friday, June 1, 2018 at The Wembley Stadium. Time is 4:15pm.
Our official training starts immediately after, at 5pm.#SoarSuperEagles #Team9jaStrong. pic.twitter.com/YD0D6Qa66y

— 🇳🇬 Super Eagles (@NGSuperEagles) June 1, 2018
3. Syed Yahya Hussaini tweeted about #PAKvsENG .


Excellent @76Shadabkhan brilliant inning of 56 runs👍.#PakvsEng.

— Syed Yahya Hussaini (@SYahyaHussaini) June 1, 2018
4. Ed Chamberlin tweeted about Saxon Warrior .


If you watch two things on @itvracing today:-
1. Brough Scott's feature on the brilliance of Lester Piggott at 2.40pm
2. Saxon Warrior go for glory in the @Investec Derby at 4.30pm

— Ed Chamberlin (@chamberlinsport) June 2, 2018
5. Godolphin tweeted about #TeamGodolphin .


Two seconds in G1 and Listed races at @EpsomRacecourse this afternoon.

Hopefully Masar will go one better in the English Derby tomorrow #TeamGodolphin pic.twitter.com/BD3EdbWlQK

— Godolphin (@godolphin) June 1, 2018
6. Champions Series tweeted about Dee Ex Bee .


Huge run in the Investec Derby too from runner-up DEE EX BEE 👌🏼 pic.twitter.com/Na6uEuVN7f

— Champions Series (@ChampionsSeries) June 2, 2018
7. Decanter tweeted about #decanterfwe .


Time for an exploration of #Brunello di Montalcino in our second masterclass with @MontyWaldin 🍷 #decanterfwe #wine #wine tasting pic.twitter.com/FiEa2mQuGG

— Decanter (@Decanter) June 2, 2018
8. Bloodwise tweeted about #blenheimtri .


Bloodwise's very own @Daniel_Pinn putting in a strong performance at Blenheim! One of many today. Keep up the great work all! @BlenheimTri #blenheimtri pic.twitter.com/gIy2w1HWuQ

— ❄️Bloodwise (@bloodwise_uk) June 2, 2018
9. Angela Coats tweeted about #CCWarWig .


10. Torquay Marina tweeted about #TorbayAirshow2018 .


Beautiful flyover Torquay Marina from the Lancaster ⚓️🛥⛵️✈️ #torbayairshow #torbay #torquay #paignton #brixham #torbayairshow2018 #airshow #marina #yachts pic.twitter.com/JTy2SjaYMp

— Torquay Marina (@MDLTorquay) June 2, 2018