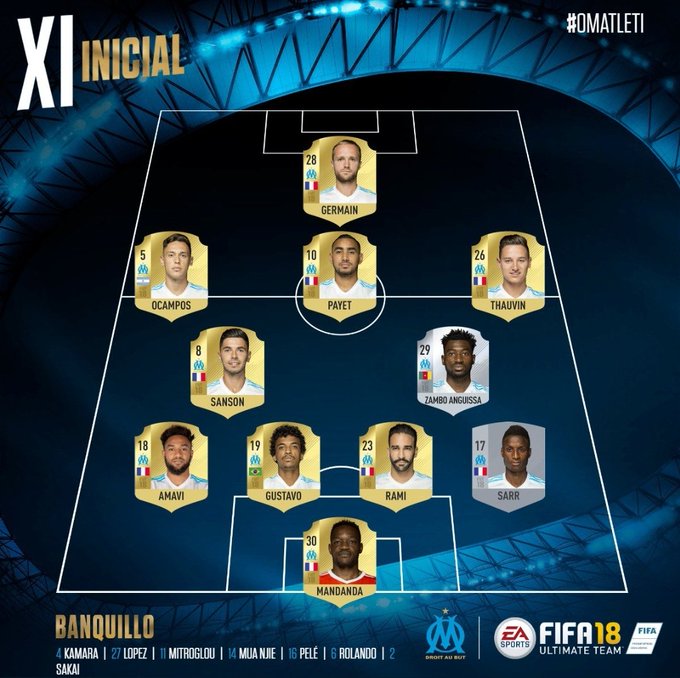 No matter how busy your day was, we can promise you, these top 10 tweets can brief about United Kingdom (17-May-2018) in a minute.
The best of Twitter Today In United Kingdom
1. DjMaRiiO tweeted about marsella .


2. Mandy tweeted about #WWELiverpool .


#WWELiverpool we came in hot! 💁‍♀️ @SonyaDevilleWWE @CarmellaWWE @LanaWWE pic.twitter.com/MhugvG5fOi

— Mandy (@WWE_MandyRose) May 16, 2018
3. UEFA.com tweeted about #Under17 .


Follow live - #U17EURO semi-final, @azzurri 🇮🇹v🇧🇪 @Belgianfootball https://t.co/cZAqSXVokb pic.twitter.com/Pkr5RMofgB

— UEFA.com (@UEFAcom) May 17, 2018
4. Niall McGarry tweeted about #BMA18 .


Absolutely delighted to see the @JOE_co_uk team pick up this tonight at the British Media Awards in the video project of the year category for our #TotalTekkers collaboration with Xbox #BMA18 🙌🏼 @BMAwards pic.twitter.com/GMKyKVrJX0

— Niall McGarry (@MrNiallMcGarry) May 16, 2018
5. Frankie Ward tweeted about #WorldsAdriftTakesFlight .


I'm playing a game in the SKY #WorldsAdriftTakesFlight pic.twitter.com/zSUqXAc3HA

— Frankie Ward (@getfrank) May 17, 2018
6. The Startup Van tweeted about #SalesforceTour .


Startup Van has arrived @salesforce #SalesforceTour 😍 pic.twitter.com/JQZ8fT3IXF

— The Startup Van (@Startup_van) May 17, 2018
7. Roger Highfield tweeted about #SMTM18 .


Yes, l did have a very jolly chat with fab @FryRsquared and @AdamRutherford at the latest #SMTM18 @JNJInnovation @royalsociety @WiredUK! pic.twitter.com/EYxYsBpFjs

— Roger Highfield (@RogerHighfield) May 16, 2018
8. Roya Nikkhah tweeted about clarence house .


So shortly after arriving in London yesterday for the #RoyalWedding2018 Meghan's mother Doria met the Prince of Wales and Duchess of Conrnwall for the first time, joining them for tea at Clarence House with #PrinceHarry and #MeghanMarkle

— Roya Nikkhah (@RoyaNikkhah) May 17, 2018
9. london motor show tweeted about #LMS2018 .


And just like that...the doors are open for the 2018 @Confused_com London Motor Show! 🇬🇧

We hope to see you over the course of the weekend! #LMS2018 pic.twitter.com/THst6cpRF7

— The London Motor Show (@londonmotorshow) May 17, 2018
10. Nigel Adkins tweeted about #CAFCC .


It was a fantastic experience Dylan thankyou. Congratulations to you and your team @OfficialGMFC on last nights performance and result against Algerian team USM Alger. @CAF_Online #CAFCC

— Nigel Adkins (@TheNigelAdkins) May 17, 2018