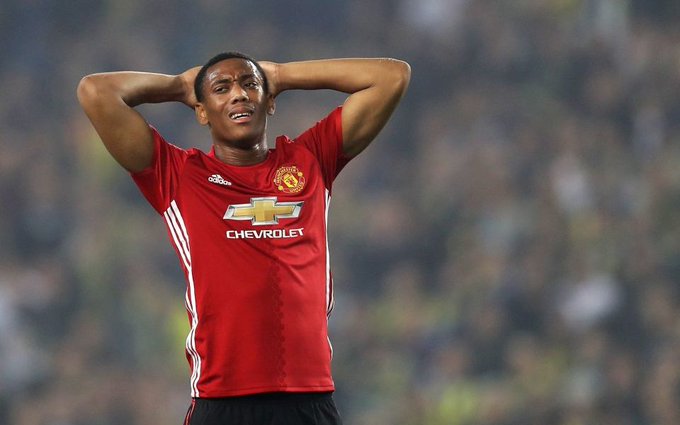 No matter how busy your day was, we can promise you, these top 10 tweets can brief about United Kingdom (19-May-2018) in a minute.
The best of Twitter Today In United Kingdom
1. The Sportsman tweeted about Ben Yedder .


😅 Martial, Rabiot, Lacazette, Ben Yedder and Benzema have all been left out of the France Squad

Meanwhile England include Cahill, Welbeck and Henderson

Levels pic.twitter.com/Ug7ismk2g1

— The Sportsman (@TheSportsman) May 17, 2018
2. The Sportsman tweeted about Alonso .


😎 Pirlo this, Alonso that

Becks will always be the coolest footballer on the plant #RoyalWedding pic.twitter.com/bkKG4csAgS

— The Sportsman (@TheSportsman) May 19, 2018
3. Thula Sindi tweeted about #mampintsha .


Very unfortunate that Babes was ambushed on radio into revealing that Mampintsha was physically abusing her.
The abuse and the fault REMAINS with Mampintsha... HE is the abuser

— Thula Sindi (@thulasindi) May 18, 2018
4. Rebecca English tweeted about stand by me .


So a few more #royalwedding secrets for you: the Kingdom Gospel choir will sing Ben E Kings's Stand By Me and Etta James's Amen/This Little Light of Mine during the ceremony and #PrinceHarry will wear a ring! #harryandmeghan

— Rebecca English (@RE_DailyMail) May 18, 2018
5. Darren Bell tweeted about #LoveIsLove .


The world is so shit and dark right now... so if you love or hate the royals & maybe not arsed about the wedding... who cares, we can all do with a little bit of celebration, good news, and a bit of love. #LoveIsLove #HarryandMeghan

— Darren Bell (@darren_bell) May 19, 2018
6. Thula Sindi tweeted about #getitback .


Hmmm this #GetItBack video campaign by @CastleMilkStout has me in my feels... In a good way.
Reclaiming our space, land and economy in South Africa is paramount to getting the IT back. What are your thoughts? pic.twitter.com/BgKyY6UjBo

— Thula Sindi (@thulasindi) May 18, 2018
7. Zia Ur Rehman tweeted about #FATA .


It is called blackmailing .
As a protest against #FATA merger, JUIF has been boycotting (means opposing) anti-polio vaccination drive in tribal areas. https://t.co/mlytwsNtV4

— Zia Ur Rehman (@zalmayzia) May 18, 2018
8. Robin Chipperfield tweeted about kevin nolan .


Just seen Kevin Nolan on telly. Makes a very good point - why weren't Prem/Champ refs doing the games this week...?

I understood why not last Saturday night (with Prem games Sunday), but why not weds thurs fri? 🤔

— Robin Chipperfield (@sportchippers) May 18, 2018
9. Wigan Warriors 🍒⚪️ tweeted about #SLWigWar .


The boys are out!🍒⚪️ #SLWigWar #MagicWeekend pic.twitter.com/EH044b3If4

— Wigan Warriors 🍒⚪️ (@WiganWarriorsRL) May 19, 2018
10. Sonja McLaughlan tweeted about #SARvWAS .


Farrell is just different gravy. 11/11 and near perfect all round game. #SARvWAS

— Sonja McLaughlan (@Sonjamclaughlan) May 19, 2018