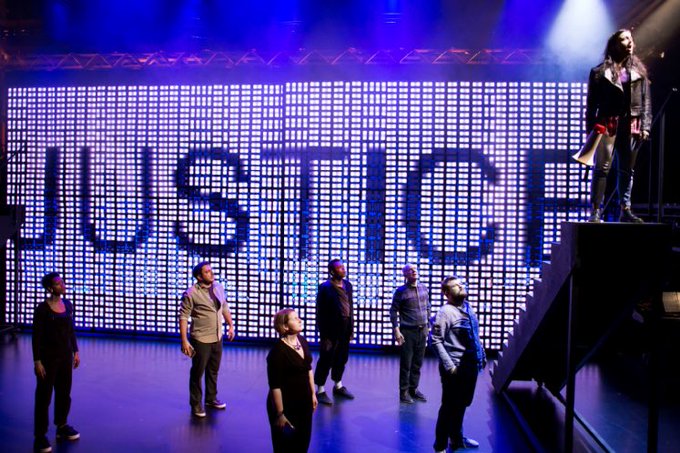 No matter how busy your day was, we can promise you, these top 10 tweets can brief about United Kingdom (20-May-2018) in a minute.
The best of Twitter Today In United Kingdom
1. Claire Rafferty tweeted about #CLFC .


My favourite tweet of the season. 👏🏻👏🏻👏🏻👏🏻👏🏻Congrats @ChelseaFC 🏆🏆🏆🥇 #winners #chelsea #cfc #clfc https://t.co/CauceRQcaX

— Claire Rafferty (@clrafferty1) May 19, 2018
2. Fermanagh GAA tweeted about Ulster .


Ulster SFC Quarter Final RESULT - Fermanagh 0-12 v Armagh 0-7. Superb lads! A Semi Final awaits on Sunday June 3rd v Tyrone or Monaghan

— Fermanagh GAA (@FermanaghGAA) May 19, 2018
3. Mark Shenton tweeted about Katie Hopkins .


Just seen the most seriously original, abrasive & audacious new British musical of the year so far: THE ASSASSINATION OF KATIE HOPKINS at Theatr Clwyd @ClwydTweets. It dazzlingly uses Hopkins's own methods of controversy, provocation & outrage to score its own points. Wow! pic.twitter.com/alHT4Xca5R

— Mark Shenton (@ShentonStage) May 12, 2018
4. Leicester Riders 🏆 tweeted about Leicester Riders .


Leicester Riders are the @BBLofficial Playoff Champions! #BritishBasketball pic.twitter.com/IsrozL9Kbt

— Leicester Riders (@RidersBball) May 20, 2018
5. Bromley FC tweeted about #WeAreBromley .


🚌 | Next stop? @wembleystadium!

COME ON BROMLEY!! ⚫️⚪️

(And no, I wasn't expecting that beep from the driver 😑) #WeAreBromley pic.twitter.com/0XW2ROaOCU

— Bromley FC (@bromleyfc) May 19, 2018
6. Angela Rayner tweeted about Salford .


Arrived in Salford in my pal @RLong_Bailey constituency. I am speaking at the charity fundraiser in aid of the Ingleside Birth and Community Centre in Salford, just listening to the choir 😁 pic.twitter.com/UVhnJakUao

— Angela Rayner (@AngelaRayner) May 18, 2018
7. ScotRail tweeted about #FlyingScotsman .


Welcome back to Scotland #FlyingScotsman @railwaymuseum pic.twitter.com/gu3GNwTWkF

— ScotRail (@ScotRail) May 20, 2018
8. 👑👰🏽 Samuel Carvalho 👨🏼‍⚖️👑 tweeted about #BritainsGotTalent .


If the Britain Got Talent episodes have shown us anything, it is that Ant demonstrates how someone who's really struggling can easily fool everyone into thinking they're perfectly 'fine', happy and loving life.#BGT #BritainsGotTalent #MentalHealth #AntMcPartlin

— Samta Carvalho 🎅🏼🎁 (@SamCarvalho) May 19, 2018
9. Amnesty UK tweeted about #stillmarching .


Welcome for our Women Making History festival from the amazing @shonfaye. Today is about equality and inclusion. We will not be divided. #StillMarching pic.twitter.com/mzEMWiv5n4

— Amnesty UK (@AmnestyUK) May 20, 2018
10. Alexandra Hartley tweeted about #SometimesGreen .