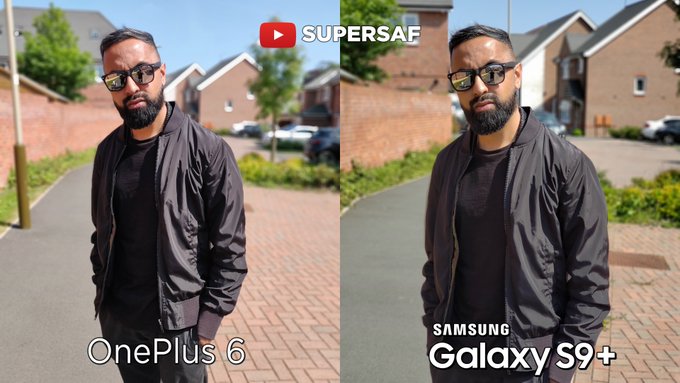 No matter how busy your day was, we can promise you, these top 10 tweets can brief about United Kingdom (21-May-2018) in a minute.
The best of Twitter Today In United Kingdom
1. Safwan Ahmedmia tweeted about oneplus 6 .


NEW VIDEO: OnePlus 6 vs Samsung Galaxy S9 Plus #SuperSafStyle Camera Comparison 😎 Which is your pick? ►►► https://t.co/aAg34YFiDc

RTs appreciated 👊🏾 pic.twitter.com/iKwW7dI8tp

— Safwan AhmedMia (@SuperSaf) May 21, 2018
2. Deniz Satar tweeted about Teşekkürler Fenerbahçe Doğuş .


4 kez üst üste Final Four, üst üste 3 final... Kupalar kazanılır, kaybedilir... Değerli olan istikrardır. Teşekkürler Fenerbahçe Doğuş 👏🏼

— Deniz Satar (@denizsatar) May 20, 2018
3. Westminster Abbey tweeted about #gloriasnavales .


This morning we marked Chilean Navy Day with a service and wreath laying at the grave of Admiral Thomas Cochrane, who commanded the Chilean Navy and helped Chile fight for its independence. More: https://t.co/8e9m4knVaY #GloriasNavales 🇨🇱🇬🇧 pic.twitter.com/eqASm5puIQ

— Westminster Abbey (@wabbey) May 21, 2018
4. Barrie McDermott 🏉 tweeted about #MagicWeekend .


How bizarre that all the winning teams scored 38 yesterday, the crowd was 38,000 and all the teams that lost their scores combined is 38. Hopefully we get another fantastic day join us live on @SkySportsRL #MagicWeekend🏉 pic.twitter.com/97ur5t06C3

— Barrie McDermott 🏉 (@RLBarrieMc10) May 20, 2018
5. Paul Kendrick tweeted about #wafc .


Takeover update..."The Whelan Family have confirmed the proposed sale of entire shareholding in Wigan Athletic Holdings Limited to International Entertainment Corporation, subject to Hong Kong Stock Exchange approval and EFL consent." #wafc

— Paul Kendrick (@PKendrickWIG) May 21, 2018
6. Stuart Sly tweeted about #WexMondays .


#wexmondays #sharemonday2018 pic.twitter.com/UfsAG5ZDED

— Stu Sly (@picturesbystu) May 21, 2018
7. Guido García Lueches tweeted about #ShortNSweet .


Tech just done for "To Hell & Back" by Roy Proctor, dir by @StephUrquhart
Come see us tonight and tomoz @BreadandRosesTC#TimeForSomethingNew #Chekhov #ShortNSweet pic.twitter.com/66c3gUU9et

— Guido García Lueches (@ElGuidoGarcia) May 20, 2018
8. olivershah tweeted about FTSE 100 .


The FTSE 100 retailer Next has started asking for "CVA clauses" in leases to guarantee itself rent reductions if a neighbouring competitor in a shopping centre goes through a CVA:https://t.co/1nPxXD4LfW

— olivershah (@olivershah) May 20, 2018
9. Javier Blas tweeted about #OOTT .


#Oil sanctions against #Venezuela are "under active review", @StateDept says. Yet they are a "very significant step". Washington says it won't recognise the #Venezuelaelections results. #OOTT #OPEC pic.twitter.com/QAkeERtiRB

— Javier Blas (@JavierBlas) May 20, 2018
10. Sharon Gathercole tweeted about jim murphy .


The new improved 'Better Together' met today & now includes the lovely Arlene Foster. This is now Scottish unionism - Tories, Lords, Loyalists and Jim Murphy. Not a socialist amongst them #ScotRef #SNP pic.twitter.com/S043HFjWhm

— Sharon Gathercole (@Sharonwifey) May 21, 2018