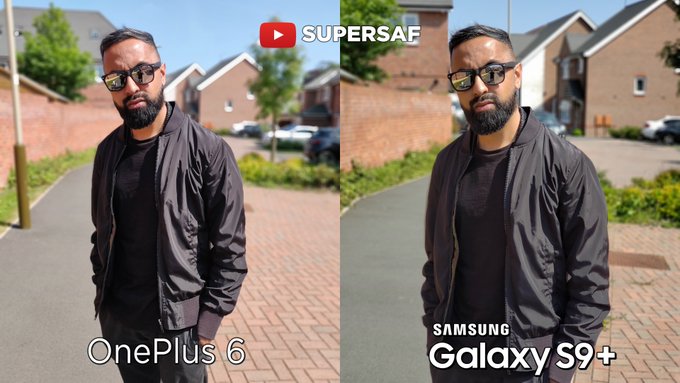 No matter how busy your day was, we can promise you, these top 10 tweets can brief about United Kingdom (22-May-2018) in a minute.
The best of Twitter Today In United Kingdom
1. Safwan Ahmedmia tweeted about OnePlus .


NEW VIDEO: OnePlus 6 vs Samsung Galaxy S9 Plus #SuperSafStyle Camera Comparison 😎 Which is your pick? ►►► https://t.co/aAg34YFiDc

RTs appreciated 👊🏾 pic.twitter.com/iKwW7dI8tp

— Safwan AhmedMia (@SuperSaf) May 21, 2018
2. Larry Madowo tweeted about #Botswana .


Namibia, Botswana and Tanzania are the top possible honeymoon destinations for the Duke and Duchess of Sussex, according to British media

— Larry Madowo (@LarryMadowo) May 21, 2018
3. GAZ tweeted about #BMWPGA .


LITERALLY DEVASTATED car broke into last night.... day before @BMWPGA my full set of new clubs have been taken..... any clubs or American golf in Leeds watch out for trade ins please p790 irons M3 driver wood and hybrid !!! Screwed tomorrow now 🙁😢 pic.twitter.com/g9VGUzHbqw

— GAZ (@GazGShore) May 22, 2018
4. Walsall FC Official tweeted about Andy Cook .


✅ Saddlers sign hot-shot striker, Andy Cook on a two-year deal!#WelcomeCook pic.twitter.com/BXhr3wPkqf

— Walsall FC Official (@WFCOfficial) May 22, 2018
5. Andy Newport tweeted about St Mirren .


Lewis Morgan back at Celtic Park to collect his Ladbrokes Championship player of the year trophy following last year's efforts with St Mirren pic.twitter.com/rjgmJ0o2Z2

— Andy Newport (@AndyNewportPA) May 22, 2018
6. Jonathan Edwards tweeted about #BBCTheHour .


Looking forward to @bbcthehour this evening and taking on the four British nationalist parties on Brexit

— Jonathan Edwards (@JonathanPlaid) May 21, 2018
7. Javier Blas tweeted about #OOTT .


As refineries near the #Permian region return from seasonal maintenance (Phillips 66 in Borger, TX, for example), the Midland-Cushing WTI price spread has narrowed considerably (-$5.5 a barrel now, down from -$13.25 a barrel earlier this month) #OOTT pic.twitter.com/0R8bK6sOsv

— Javier Blas (@JavierBlas) May 22, 2018
8. Tammy Beaumont tweeted about #ShowUp .


Having a full crowd certainly helped us at Lord's last year! Let's make sure we all #ShowUp for women's sport. @skysports @womensporttrust
I've got my wristband, show up with yours! pic.twitter.com/syLb9Ntar3

— Tammy Beaumont (@Tammy_Beaumont) May 22, 2018
9. TheEliteIslington tweeted about N1 North .


P Nikz aka Pastor @_Nikkyo took home the crown for North London last night at Spacnation & even got the stamp of approval from @M1onthebeat

We're hearing @CroydonConnect are moving a bit 🤫🤫 anyways - Last nights shellings continue tonight in N1

Come join the winning team🏆 pic.twitter.com/daqZG3fEcu

— EliteCentral (@TheEliteCentral) May 21, 2018
10. Dr Helgi tweeted about #Anaesthesia2018 .


It should be all of us. Perioperative medicine without anaesthesia input makes no sense to me, but we need the skills of medics, surgeons and especially geriatricians for the frail elderly. #Anaesthesia2018 https://t.co/gognL8Wrum

— Dr Helgi (@traumagasdoc) May 22, 2018