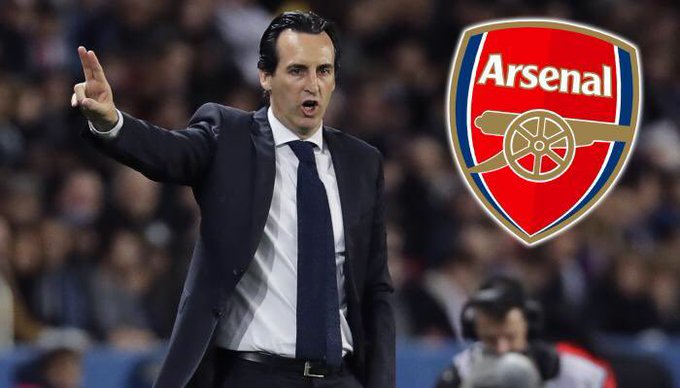 No matter how busy your day was, we can promise you, these top 10 tweets can brief about United Kingdom (23-May-2018) in a minute.
The best of Twitter Today In United Kingdom
1. Piers Morgan tweeted about Wenger .


The more I learn about Emery, the more excited I'm getting. He's exactly the kind of manager we need to get us back on track to a competitive team again: driven, focused, tactically sharp, demanding, hungry, a proven winner & 22 years younger than Wenger. #afc pic.twitter.com/rCSOIwA59w

— Piers Morgan (@piersmorgan) May 22, 2018
2. Legal Cheek tweeted about #LegalCheek .


'And husband' 😉 #royalwedding pic.twitter.com/qH7GtAEGu6

— Legal Cheek (@legalcheek) May 20, 2018
3. Larry Madowo tweeted about #Botswana .


Namibia, Botswana and Tanzania are the top possible honeymoon destinations for the Duke and Duchess of Sussex, according to British media

— Larry Madowo (@LarryMadowo) May 21, 2018
4. GAZ tweeted about #BMWPGA .


LITERALLY DEVASTATED car broke into last night.... day before @BMWPGA my full set of new clubs have been taken..... any clubs or American golf in Leeds watch out for trade ins please p790 irons M3 driver wood and hybrid !!! Screwed tomorrow now 🙁😢 pic.twitter.com/g9VGUzHbqw

— GAZ (@GazGShore) May 22, 2018
5. Keith Downie tweeted about Jack Ross .


I understand Sunderland have agreed terms with St Mirren boss Jack Ross to become their new manager. Ross was Manager of the Year in Scotland this season.

— Keith Downie (@SkySports_Keith) May 23, 2018
6. Man Booker Prize tweeted about #MBI2018 .


We're delighted to announce that our #MBI2018 winner is Flights by Olga Tokarczuk, translated by @jenniferlcroft and published by @FitzcarraldoEds! Read more here: https://t.co/64tnsamKpo #FinestFiction pic.twitter.com/kXuVvreTwj

— Man Booker Prize (@ManBookerPrize) May 22, 2018
7. Christian Martin tweeted about El Arsenal .


Ultimo momento: Emery sera el nuevo DT del Arsenal. Lo confirman en las proximas horas. pic.twitter.com/cGC9wKlScv

— Christian Martin (@askomartin) May 21, 2018
8. Charlie Stross tweeted about #Jerks .


This happens to me, too. The jerks in question systematically one-star everything by authors they disapprove of because of their politics, ethnicity, or gender.

Goodreads considers this to be in accordance with their acceptable use policy.

Asshats. https://t.co/7TkJAPwGzP

— Charlie Stross (@cstross) May 22, 2018
9. Layth tweeted about Ozil .


Emery in Ozil: I want talented players. I want to spend time with the players. I want them to feel inspired to be here. We all need to give 100 per cent pic.twitter.com/LN7mtM0jFc

— Layth (@laythy29) May 23, 2018
10. Keith Downie tweeted about Jack Ross .


Understand Sunderland have offered Jack Ross FIVE TIMES his salary at St Mirren. They only need to pay around £50,000 compensation to St Mirren. Ross still abroad on holiday.

— Keith Downie (@SkySports_Keith) May 23, 2018