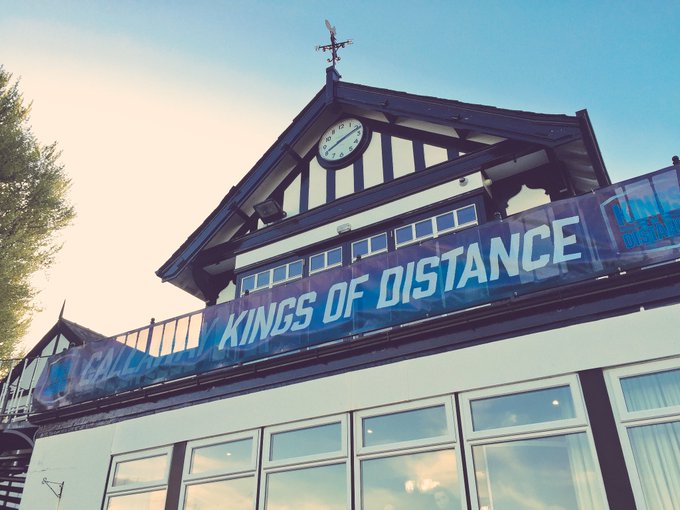 No matter how busy your day was, we can promise you, these top 10 tweets can brief about United Kingdom (01-May-2018) in a minute.
The best of Twitter Today In United Kingdom
1. Alexis Sánchez had tweeted about Premier League .


Happy for the win... but for next season, if we want to fight for the premier league and the… https://t.co/LESbIVxiSt

— Alexis Sánchez (@Alexis_Sanchez) April 29, 2018
2. Chris Williamson MP had tweeted about #MayMustGo .


The persistent and forensic scrutiny of @HackneyAbbott and @DavidLammy forced Amber Rudd to go.
Now the PM must accept her culpability and do the decent thing.#MayMustGo

— Chris Williamson MP #GTTO (@DerbyChrisW) April 29, 2018
3. Toby Young had tweeted about Eton .


What about the ~28% of Etonians who are on means-tested full bursaries? https://t.co/qhViyiKOIL

— Toby Young (@toadmeister) May 1, 2018
4. Callaway Golf Europe had tweeted about #KingsOfDistance .


Just one more sleep #KingsOfDistance @StockportGC pic.twitter.com/F3qyvCk9V1

— Callaway Golf Europe (@CallawayGolfEU) April 30, 2018
5. Plymouth Argyle FC had tweeted about Glanford Park .


Glanford Park. Tuesday, May 1, 2018. 6.45pm. @SkyBetLeagueOne . @SkySports.#pafc pic.twitter.com/DMO5X967dx

— Plymouth Argyle FC (@Only1Argyle) May 1, 2018
6. Billericay Town FC had tweeted about Folkestone .


Saturdays Match pics are now up on the @BTFC website https://t.co/cyEEBa0bGM supplied by @NickyHayesPhoto pic.twitter.com/d7DRVNlyi8

— Billericay Town FC (@BTFC) April 30, 2018
7. Nick Reeves #VoteEU on May 3 had tweeted about Bloc .


Brexiters like Daniel Hannan who rave about an Anglosphere trade bloc, know full well that without the USA it would be economically irrelevant, & that with the USA it would be dominated by Washington. They are clearly not interested in greater UK sovereignty.#StopBrexit #Brexit

— Nick Reeves #FinalSayForAll #FBPE (@nickreeves9876) May 1, 2018
8. Only Boys Aloud had tweeted about Doha to Cardiff .


A Welsh welcome from our boys for the VIPs on the inaugural @qatarairways #Doha to #Cardiff flight this afternoon #CroesoiGymru #YrAnthemGenedlaethol pic.twitter.com/6LJriKXFf0

— Only Boys Aloud (@onlyboysaloud) May 1, 2018
9. Rob ?️‍? had tweeted about #BEATLONELINESS .


How to make new friends as an adult.. social & fitness groups are an option 🏳️‍🌈 @LeedsLGBTHealth @LeedsLGBTDining - or what about volunteering with @LeedsLGBTAngels #Leeds #LGBT #BeatLoneliness https://t.co/Sd448zIU5T

— Rob 🧜🏽‍♀️ 🏳️‍🌈 🧜🏼‍♂️ (@RobWilsonLtd) April 30, 2018
10. Roberto Sosa had tweeted about #FelizDiaDelNinoYLaNina .


Infancia #FelizDiaDelNinoYLaNina pic.twitter.com/kLyZipfpis

— Roberto Sosa (@RobertoSosaMx) May 1, 2018