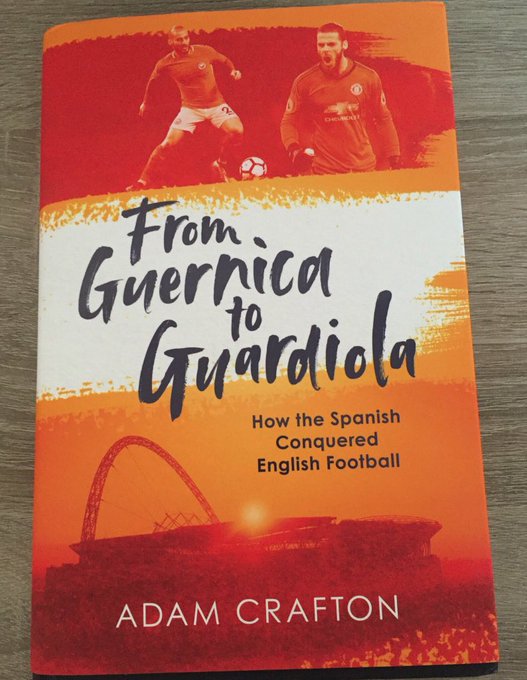 No matter how bad your day is going, we can promise you, these top 10 tweets can brief about United Kingdom (21-Apr-2018) in a minute.
1. David Ornstein is tweeting about Emirates .


BREAKING Arsenal manager Arsene Wenger to leave Arsenal at the end of the season after almost 22 years at the club - won 3 PL titles & a record 7 FA Cups. Live on @bbc5live & @BBCNews fro outside Emirates Stadium immediately #AFC https://t.co/fXjJcz4sU4

— David Ornstein (@bbcsport_david) April 20, 2018
2. Anupam Kher is tweeting about #TheAccidentalPrimeMinister .


Schedule wrap for #TheAccidentalPrimeMinister. This place played a very important role for me to… https://t.co/3TT2pgk081

— Anupam Kher (@AnupamPKher) April 20, 2018
3. Jonathan Davies OBE is tweeting about Cardiff Blues .


Perfect day for rugby. Good luck to @cardiff_blues and @scarlets_rugby today. Proud to have played for both wish I was playing today. Cmon lads.

— Jonathan Davies OBE (@JiffyRugby) April 21, 2018
4. Adam Crafton is tweeting about Guernica .


Thrilled to receive advance copy of my first book 😀 The story of Spaniards in English football going back 80 years to bombings of Guernica. Includes inspiring child refugee stories and dozens of modern day interviews (De Gea, Arteta, Hierro, Mata, Azpi, Reina etc!) Out May 3! 📖 pic.twitter.com/Qq2AbfRM9t

— Adam Crafton (@AdamCrafton_) April 19, 2018
5. Prof Thuli Madonsela is tweeting about Batho Pele .


Deeply saddened by the passing of another struggle stalwart, Zola Skweyiya.We remember him for Batho Pele and the service ethos it introduced in government and for his graciousness. Deepest condolences to Sis Thuthukile, the rest of the family, friends and colleagues. RIPSkweyiya pic.twitter.com/li3pr47Nfj

— Prof Thuli Madonsela (@ThuliMadonsela3) April 12, 2018
6. Celtic Football Club is tweeting about Easter Road .


📍 We've arrived at Easter Road!

Great day for it... ☀️ #HIBCEL pic.twitter.com/tauPaE8BHN

— Celtic Football Club (@CelticFC) April 21, 2018
7. The Commonwealth is tweeting about Rwanda .


#Rwanda will host the next #Commonwealth Heads of Goverment Meeting in 2020#ourCommonwealth #CHOGM2020@RwandaGov pic.twitter.com/vGTO09F0yE

— The Commonwealth (@commonwealthsec) April 20, 2018
8. Dominic King is tweeting about Van Dijk .


Still another 20 minutes to go - the game has just been won by Mo Salah as we tweet - but has to be pointed out that Virgil Van Dijk has been impeccable once again. 🔴

— Dominic King (@DominicKing_DM) April 21, 2018
9. Welsh Labour is tweeting about #WelshLab18 .


Congratulations to @carolynharris24, our new @WelshLabour Deputy Leader! #WelshLab18 pic.twitter.com/FYK7S2Bdtq

— Welsh Labour (@WelshLabour) April 21, 2018
10. Paul Williams is tweeting about Ellis Jenkins .


Cardiff Blues are building a genuinely fearsome backrow.

Tacklers, jackalers and battlers everywhere.

Ellis Jenkins and Josh Navidi are class.

— Paul Williams (@thepaulwilliams) April 21, 2018