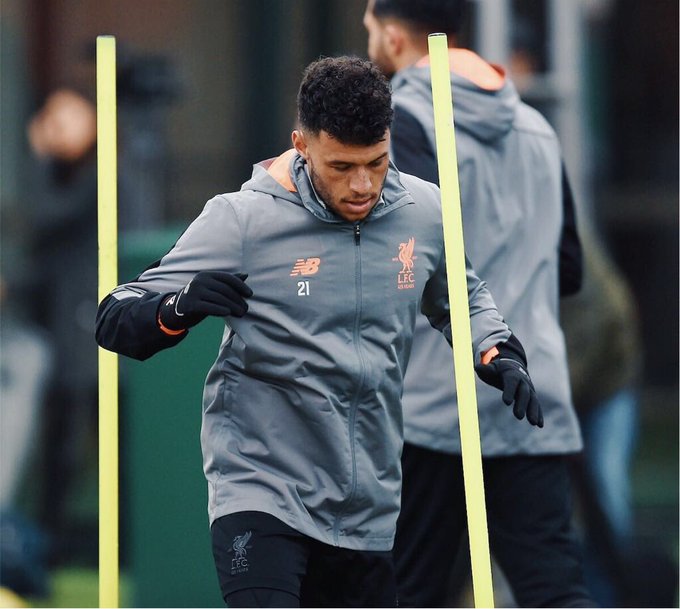 No matter how busy your day was, we can promise you, these top 10 tweets can brief about United Kingdom (25-Apr-2018) in a minute.
The best of Twitter Today In United Kingdom
1. Alex Ox-Chamberlain had tweeted about #YNWA .


Preparations done ✔️ ready for tomorrow. #YNWA #ChampionsLeague pic.twitter.com/MF9nISXpTc

— Alex Ox-Chamberlain (@Alex_OxChambo) April 23, 2018
2. Kensington Palace had tweeted about dawn service .


Today, on #AnzacDay Prince Harry and Ms. Meghan Markle have paid tribute to Australian and New Zealand servicemen and women at the Dawn Service in London alongside @NZinUK and @AusHouseLondon pic.twitter.com/ewpNibiqtA

— Kensington Palace (@KensingtonRoyal) April 25, 2018
3. Danny Rogers had tweeted about Scott McKenna .


How is scott Mckenna not in there? Never mind just being init, he would of won it! 🧐 https://t.co/Lm4D46pnaF

— Danny Rogers (@DannyRogers7) April 24, 2018
4. Sam Bailey Official had tweeted about God Only Knows .


Praying for #Alfie tonight! God only knows what his family are going through aswell! Keep fighting little man x #ALFIESARMY16 #alfiesfight ❤️

— Sam Bailey Official (@SamBaileyREAL) April 23, 2018
5. Matthew Rycroft had tweeted about London Road .


100 years since some women were given the right to vote, Millicent Fawcett becomes first woman with a statue in Parliament Square in #London, just down road from @DFID_UK. Here's to recognising courageous women in UK & around world for all that they do. pic.twitter.com/Uc4F5AUqno

— Matthew Rycroft (@MatthewRycroft1) April 24, 2018
6. Aus. High Commission had tweeted about Australian War Memorial .


After an emotional @NZinUK #AnzacDay2018 service, the official party visited the Australian war memorial. HRH Prince Harry lay a wreath and signed a book in lasting memory of those who made the ultimate sacrifice #Lestweforget @KensingtonRoyal @DeptDefence pic.twitter.com/3zSaXJLHZQ

— Aus. High Commission (@AusHouseLondon) April 25, 2018
7. Kent FA ⚽ had tweeted about #MagicOfTheCup .


⚽️🏆Congratulations to @MaidstoneUnited! Winners of the @KentReliance Senior Cup 2018! #MagicOfTheCup 🏆⚽️ pic.twitter.com/5FtUGDPCyt

— Kent FA ⚽ (@KentFA) April 24, 2018
8. Paul Kendrick had tweeted about Latics .


FT Bristol Rovers 1 Latics 1.
Latics rescue a point to go into the last two games of the season a point clear at the top. #wafc

— Paul Kendrick (@PKendrickWIG) April 24, 2018
9. Paul Kendrick had tweeted about Latics .


Latics 94 points with two games to go...century still (just) within reach! #wafc

— Paul Kendrick (@PKendrickWIG) April 24, 2018
10. Life Stories @ Lunch had tweeted about #PMQs .


#AnzacDay #Lunch #LifeStories #Actor @StephenBaldwin7 talks #Australian accents #CBB and his new movie @stainesthemovie

This #PMQs we have #WednesdayWisdom from #StephenBaldwin on #business #Life #politics through humour 🤣

As we go through great trials we can still smile 😁 pic.twitter.com/9EGF9mEon8

— Life Stories @ Lunch (@ls_lunch) April 25, 2018