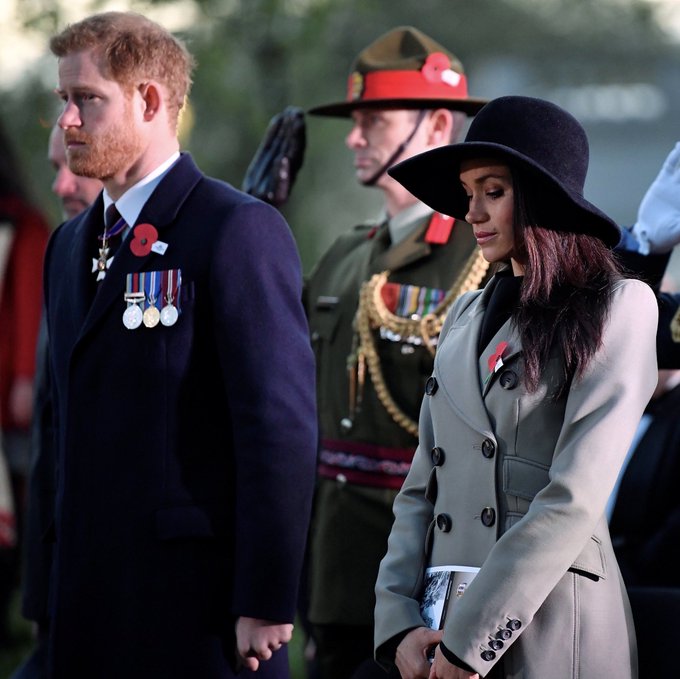 No matter how busy your day was, we can promise you, these top 10 tweets can brief about United Kingdom (26-Apr-2018) in a minute.
The best of Twitter Today In United Kingdom
1. Kensington Palace had tweeted about Dawn Service .


Today, on #AnzacDay Prince Harry and Ms. Meghan Markle have paid tribute to Australian and New Zealand servicemen and women at the Dawn Service in London alongside @NZinUK and @AusHouseLondon pic.twitter.com/ewpNibiqtA

— Kensington Palace (@KensingtonRoyal) April 25, 2018
2. Wes Streeting MP had tweeted about Ministers .


I'm sick and tired of ministers not taking responsibility for what happens on their watch. Lycamobile are accused of serious offences in France but HMRC refused to hand over information citing legal grounds, the size of Lycamobile and Tory donations! My clash with Hammond today: pic.twitter.com/gwOlPvVxAG

— Wes Streeting MP (@wesstreeting) April 25, 2018
3. Chemmy Alcott had tweeted about #BTSIA .


Lady in Red for tonight @SportIndustry Awards #BTSIA pic.twitter.com/kUOoJf0tk2

— Chemmy Alcott OLY (@ChemmySki) April 26, 2018
4. Jim White had tweeted about Pablo Hernandez .


Championship club @LUFC still making the news - new two-year deal for Pablo Hernandez.

— Jim White (@JimWhite) April 26, 2018
5. Jake Cohen had tweeted about Craven Cottage .


6. Stephen Canning had tweeted about #bbcqt .


Guys, if this isn't enough reason to #VoteConservative I don't know what else you want... #bbcqt pic.twitter.com/BrzXikOMHI

— Stephen Canning (@EssexCanning) April 26, 2018
7. Lee Waters AM had tweeted about #WalesSoftPower .


Casual reference to Wales as a 'principality' by @ciarandevane at @IWA_Wales #WalesSoftPower conference.

I'm uncomfortable the term is becoming normalised. It doesn't fit the modern Wales.

— Lee Waters AM (@Amanwy) April 26, 2018
8. Sarah Hyde had tweeted about #FirstDates .


9. Portsmouth FC had tweeted about Family Excellence .


👏 #Pompey are one of 56 @EFL clubs to have achieved Family Excellence status ⬇️https://t.co/ZRHBIYXwJB

— Portsmouth FC (@officialpompey) April 26, 2018
10. David Cooper had tweeted about #FabricofFootball .


#fabricoffootball @classicshirts top two my personal favourites..... pic.twitter.com/5a70gGRBxM

— David Cooper (@david_g_cooper) April 26, 2018