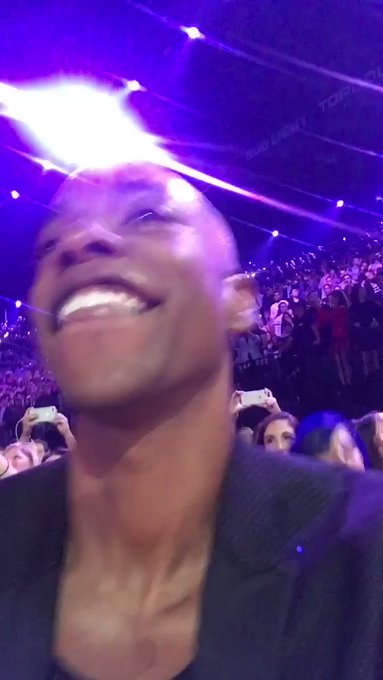 No matter how busy your day was, we can promise you, these top 10 tweets can brief about United States (21-May-2018) in a minute.
The best of Twitter Today In United States
1. Emile Ennis Jr. tweeted about #BTSBBMAs .


JUST LIVED MY BEST LIFE! #FakeLove is one of my favorite songs right now and you know I had to rap RM's part! @BTS_twt @BTS_ARMY #BTSBBMAs #BBMAs #LoveYourselfTear pic.twitter.com/dyKRgATpZk

— Emile Ennis Jr. (@EmileEnnisJr) May 21, 2018
2. Howard University tweeted about Ariana .


Congratulations to Prince Yoel of Ethiopia—the great-grandson of Haile Selassie, the last emperor of Ethiopia—who has a law degree from Howard University and his new wife Ariana. 💍👑 pic.twitter.com/TSOcRH3vzJ

— Howard University (@HowardU) May 20, 2018
3. Kalen B∆K Allen tweeted about #BillboardMusicAwards2018 .


Yes, I served @bts_bighit peach cobbler at the @BTSBBMAs ! #Billboards2018 #BillboardMusicAwards2018 #bts pic.twitter.com/7yYm6vPiqn

— Kalen Allen (@TheKalenAllen) May 21, 2018
4. Mafe Carrascal tweeted about Pase .


Siempre @DeLaCalleHum dispuesto a compartir y a comprometerse con #ElPaísPrimero. En segunda vuelta todos apoyaremos al candidato que pase entre él, @sergio_fajardo y @petrogustavo. pic.twitter.com/EbpaLOup7i

— Mafe Carrascal (@MafeCarrascal) May 20, 2018
5. Twin Peaks tweeted about #twinpeaks .


When #NaomiWatts stops by the #TwinPeaks Shop at #FestivalofDisruption and grabs #Dougie's coffee mug! #Showtime ☺️👍🏼🙌🏼 pic.twitter.com/R8byVnYUQT

— Twin Peaks on Showtime (@SHO_TwinPeaks) May 20, 2018
6. Cleveland Cavaliers tweeted about #fireworks .


Game 3 will be a GOLD OUT, thanks to our friends at @fireworks.

Make sure to rock the gold tonight, Cleveland 👊 #WhateverItTakes pic.twitter.com/zcEckFZWhE

— Cleveland Cavaliers (@cavs) May 19, 2018
7. Mark Joseph Stern tweeted about Epic Systems .


Here's my piece. A terrible day for the New Deal. Gorsuch ignored the text of the law to screw over workers. RBG's dissent is absolutely scathing. https://t.co/ohHMYzvYcE @Slate

— Mark Joseph Stern (@mjs_DC) May 21, 2018
8. Roush Fenway Racing tweeted about #AllStarRace .


Stage 3 #AllStarRace Giveaway - RETWEET to win this vintage '98 #AllStar win die cast and we'll get it signed by @markmartin and @mattkenseth to boot! pic.twitter.com/4LRieGRmpg

— Roush Fenway Racing (@roushfenway) May 20, 2018
9. Mike Levin tweeted about one nation .


I started this campaign by giving Darrell Issa the book "Climate Change for Beginners" in March 2017.

Darrell decided to quit and not seek re-election — but the fight for his seat continues and is one of the most competitive in the nation.

Join us now at https://t.co/WLBYaPIedP pic.twitter.com/qFG76AO0fH

— Mike Levin (@MikeLevinCA) May 20, 2018
10. Stanley Roberts tweeted about #BaytoBreakers .


I bet #Boston doesn't have dancing #Salmon #Baytobreakers @Baytobreakers pic.twitter.com/txdgoLWygV

— Stanley Roberts (@StanleyRoberts) May 20, 2018