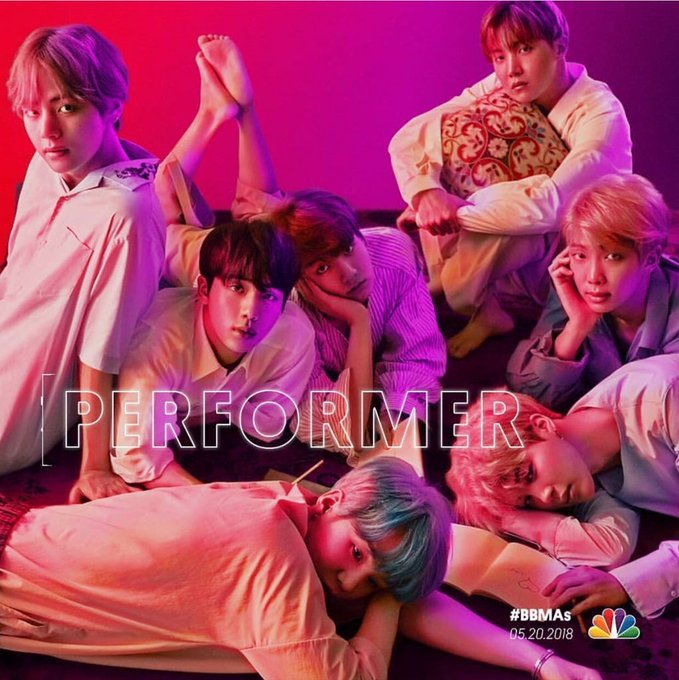 No matter how busy your day was, we can promise you, these top 10 tweets can brief about United States (01-May-2018) in a minute.
The best of Twitter Today In United States
1. Emile Ennis Jr. had tweeted about Top Social Artist .


From attending the 2017 #BBMAs and winning Top Social Artist to performing at this year's 2018 #BBMAs...I'm so proud. Met them for the first time at last year's Billboard Awards with @AJGibson! They've come a long way. #BTS_BBMAs @BTS_twt @BTS_ARMY pic.twitter.com/U9qm4cmdgR

— Emile Ennis Jr. (@EmileEnnisJr) April 24, 2018
2. George M Johnson had tweeted about Sarah Huckabee Sanders .


Black folk outrage

Flint not having water
Unarmed blacks killed by cops
Cops called on black patrons at Starbucks, golf course, & Waffle House
Black woman goes into Cardiac arrest plane wouldn't land

White folk outrage:

A joke made about Sarah Huckabee Sanders eye makeup

— George M Johnson (@IamGMJohnson) April 29, 2018
3. Vignesh Shivn had tweeted about #ThalaAjith .


Vaazhga #ThalaAjith !! May God bless Ajith sir with another 100 years of… https://t.co/AY9KEDRJSu

— Vignesh ShivN (@VigneshShivN) May 1, 2018
4. Joe Gould had tweeted about Nigeria .


.@POTUS bragged about a big US helicopter sale to Nigeria today. One problem with that is we didn't sell Nigeria helicopters. But Russia did. https://t.co/9VplgazxYT

— Joe Gould (@reporterjoe) April 30, 2018
5. George M Johnson had tweeted about Harriet Tubman .


I'm not even gonna disrespect the enslaved by speaking the name of that idiot who just said slavery is a choice.

What I will say is all skin folk ain't kinfolk. When a person shows you who they are believe them.

Harriet Tubman didn't go back 13 times for this clownery.

— George M Johnson (@IamGMJohnson) May 1, 2018
6. Vittorio Zucconi had tweeted about #Franceschini .


Non sappiamo se un governo PD+M5S avrebbe fatto male o peggio di altri, ma che ci si voglia vendere un governo con Franceschini, Martina, Emiliano, Fassino ecc come "Governo del Cambiamento" pare una leggera cresa per il pulo. #Poltronamonamour

— Vittorio Zucconi (@vittoriozucconi) April 30, 2018
7. James Kennedy had tweeted about #PumpRules .


Patrick is straight looking like a dumb looking popeye with that swollen face, def a face that should stay on radio #pumprules don't disrespect my boss. You prick

— James Kennedy (@itsjameskennedy) May 1, 2018
8. Don Lemon had tweeted about #EbroInTheMorning .


The best & most insightful conversation I've heard on the @kanyewest controversy. Everyone should listen. Thank you @johnlegend & @oldmanebro. #Kanye #Trump #EbroInTheMorning #johnlegend https://t.co/H4OVYjv50a

— Don Lemon (@donlemon) April 27, 2018
9. Jessica Christian had tweeted about #TotalMuni2018 .


This little pup ran up to us while we waited for the T line! I think he's lost. He's a bit dirty. We're at Williams and 3rd Street. Please share! #TotalMuni2018 @sfspca @OfficerEdith pic.twitter.com/ZPWQaas0SV

— Jessica Christian (@jachristian) April 30, 2018
10. Diego E. Arria had tweeted about El Chapo .


Nuevas revelaciones de escándalos sobre FARC , JM Santos , proceso d paz y vinculación con Maduro y el Chapo Cabello https://t.co/nUxrBuh4gN

— Diego E. Arria (@Diego_Arria) April 30, 2018