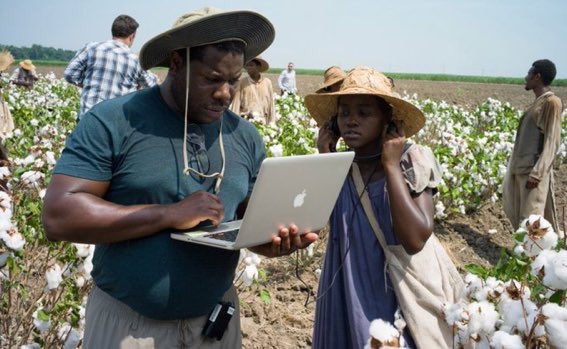 No matter how busy your day was, we can promise you, these top 10 tweets can brief about United States (02-May-2018) in a minute.
The best of Twitter Today In United States
1. Luke Lawal Jr. had tweeted about #IfSlaveryWasAChoice .


Setting up the work playlist for the day #IfSlaveryWasAChoice pic.twitter.com/Tp8vEfvlCz

— Luke Lawal Jr. (@lukelawal) May 2, 2018
2. Blair LM Kelley had tweeted about #Food .


Could they have survived being sold like a good at market by people in a foreign land speaking a foreign tongue? Could they have survived torturous work, in scraps of clothing eating the food that was unwanted?

— Blair LM Kelley (@profblmkelley) May 2, 2018
3. Joe Gould had tweeted about #Nigeria .


.@POTUS bragged about a big US helicopter sale to Nigeria today. One problem with that is we didn't sell Nigeria helicopters. But Russia did. https://t.co/9VplgazxYT

— Joe Gould (@reporterjoe) April 30, 2018
4. Brit Hume had tweeted about Trump in Russia .


This is a detailed indictment of leading media behavior in the whole Trump/Russia story. https://t.co/gl2XXMOhyi

— Brit Hume (@brithume) May 2, 2018
5. Brennen Taylor had tweeted about Kylie .


Burning my Kylie Jenner merch in my next video cuz I'm blocked

— BRENNEN (@BrennenTaylor) May 1, 2018
6. Brennen Taylor had tweeted about Kylie .


OMG I CALLED TRAVIS SCOTT 2 CHAINZ ON KYLIE JENNERS PIC AND SHE BLOCKED ME !!! 😭😭😭😭 pic.twitter.com/lWnO8CJwy2

— BRENNEN (@BrennenTaylor) May 1, 2018
7. VIOLENT NOISE out May 4th had tweeted about The Chase .


So easy for people to hate on those chasing their dreams while never having the guts to chase their own

— TELLE SMITH (@tellesmith) May 1, 2018
8. Camille Grammer had tweeted about #RHOBHReunion .


The gag gift finds a new home #Rhobh #rhobhreunion pic.twitter.com/oVAnpSEmZP

— Camille Grammer Meyer (@TheRealCamilleG) April 25, 2018
9. Yesika Salgado had tweeted about Live Out .


Dear babies that are fresh outta college or just figuring life out:

I am 33 and just published my first book.

breathe. you good.
live life on your own pace. ❤️

— Yesika Salgado (@YesikaStarr) May 1, 2018
10. AT&T Stadium had tweeted about #TheFutureIsNow .


Draft day. #TheFutureIsNow pic.twitter.com/Cpb40w1Uov

— AT&T Stadium (@ATTStadium) April 26, 2018