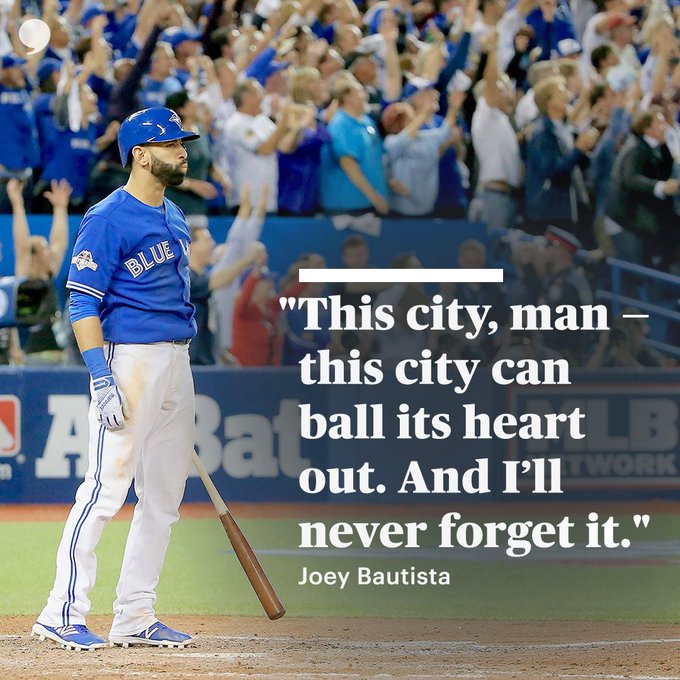 No matter how busy your day was, we can promise you, these top 10 tweets can brief about United States (05-May-2018) in a minute.
The best of Twitter Today In United States
1. Jamil Smith had tweeted about Ruin .


This story makes me furious, but we should not lose sight of what Mikayla Sharrieff, India Skinner and Bria Snell did to get into this @NASA competition. They developed a method to purify lead-contaminated water in school drinking fountains. 17 years old. https://t.co/7n7MPC1LlO

— Jamil Smith (@JamilSmith) May 4, 2018
2. Charlie Shrem had tweeted about #Bitcoin .


May 2018 will be the last time we ever see #bitcoin under $10,000

— Charlie Shrem (@CharlieShrem) May 3, 2018
3. Jose Bautista had tweeted about Jose Bautista .


https://t.co/JTcrnV9r63 pic.twitter.com/6WHp2cIEGs

— Jose Bautista (@JoeyBats19) May 4, 2018
4. Ballislife.com had tweeted about Jayson Tatum .


20-year-old Jayson Tatum is the youngest player to ever score 20+ PTS in 4 straight NBA playoff games (22, 20, 28, 21)!

The previous youngest was Kobe Bryant (211 days older) in 1999.

pic.twitter.com/g1UTlBOAg8

— Ballislife.com (@Ballislife) May 4, 2018
5. Steven Tyler had tweeted about Shoals .


PERCY SLEDGE, WILSON PICKETT, ARETHA FRANKLIN, THE STONES, LITTLE RICHARD...THEY MADE SOME BEAUITFUL MUSIC AND IT ALL WENT DOWN IN LEGENDARY MUSCLE SHOALS...YOURE A SMALL TOWN WITH A BIG HEART...THANK YOU FOR MAKING US FEEL WELCOME...NOTHING BUT LOVE FOR YOU... pic.twitter.com/tazpl8SpdV

— Steven Tyler (@IamStevenT) May 3, 2018
6. Antonio Sabáto Jr 🇺🇸 had tweeted about #peaceandlove .


Thank you Mr @POTUS @realDonaldTrump , it took you a year when many couldn't in decades, 🙏🇺🇸 #KAG #PeaceAndLove https://t.co/mGnPEiydl6

— Antonio Sabáto Jr 🇺🇸 (@AntonioSabatoJr) April 27, 2018
7. Palaye Royale had tweeted about #CincoDeMayo .


Remington's birthday is tomorrow.#CincoDeMayo

Let's trend. #HappyBirthdayRemingtonLeith

— Palaye Royale (@PalayeRoyale) May 4, 2018
8. Eric Lipton had tweeted about State House .


ANOTHER BLOCKBUSTER ETHICS SCOOP ON PRUITT: As a state senator in Oklahoma, he bought a home with a registered lobbyist pushing changes to workers' compensation rules — changes that Mr. Pruitt championed in the legislature. @HirokoTabuchi @SteveEder https://t.co/z5OUQKjO6Y

— Eric Lipton (@EricLiptonNYT) May 3, 2018
9. Seoul Dynasty 🐯 had tweeted about #OWL2018 .


TODAYS STARTING LINEUP:

Ryujehong, zunba, Munchkin, fleta, gido, & gambler#OWL2018 #SeoulDynasty #GENG

— Seoul Dynasty 🐯 (@SeoulDynasty) May 5, 2018
10. Dr Sindi van Zyl 🇿🇼 🇿🇦 had tweeted about #SindiNYC2018 .


#AvocadoRose #AvocadoTwitter #ILoveNYC #Avocaderia #SindiNYC2018 🥑🥑🥑🥑🥑🥑🥑🥑🥑🥑🥑🥑🥑 pic.twitter.com/2Aq3Z5ADDh

— Sindisiwe van Zyl (@sindivanzyl) May 3, 2018