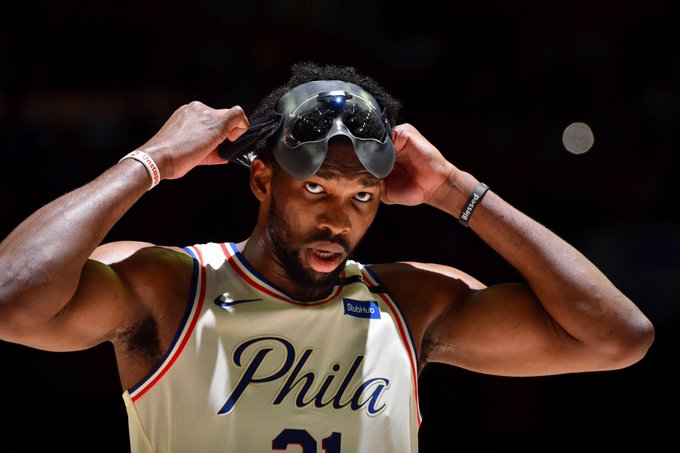 No matter how busy your day was, we can promise you, these top 10 tweets can brief about United States (10-May-2018) in a minute.
The best of Twitter Today In United States
1. Mike Levin had tweeted about Michael Cohen .


Why isn't it a bigger deal that Michael Cohen was the deputy finance chair of the Republican National Committee while he was being paid by Russian oligarchs and big corporations? This is on the whole Republican Party.

— Mike Levin (@MikeLevinCA) May 9, 2018
2. Joel Embiid had tweeted about Boston .


Not the way I wanted it to end but Hell of a series... Much respect to Boston and those fans.. y'all made it fun #TheProcess pic.twitter.com/lT6g0T6p89

— Joel Embiid (@JoelEmbiid) May 10, 2018
3. Sterling K Brown had tweeted about #ThePredator .


Tomorrow...something is coming. #ThePredator pic.twitter.com/NeM8T06ESg

— Sterling K Brown (@SterlingKBrown) May 9, 2018
4. Ryan J. Reilly had tweeted about Now On .


"Never believe an Iranian, because if their lips are moving, they're lying."

- Oliver North, the now president-elect of the NRA, on Hannity just now.

2018!

— Ryan J. Reilly (@ryanjreilly) May 10, 2018
5. Ivanka Trump had tweeted about #Careers .


Over the past year @KellyannePolls & I have been convening experts to understand the employment barriers faced by #MilitarySpouses. 47% of the 600K+ military spouses describe finding work / managing their careers as their greatest source of stress. We are working to address this! pic.twitter.com/1Ok3FGuvO4

— Ivanka Trump (@IvankaTrump) May 9, 2018
6. OKC THUNDER had tweeted about Nick Collison .


"From the bottom of my heart, thank you. It has been an incredible journey that I'm proud of, and it would not have been possible to do it on my own."

Nick Collison announces NBA retirement.

News Release 👉 https://t.co/ZQclmUeKub pic.twitter.com/qLTuysNF5o

— OKC THUNDER (@okcthunder) May 10, 2018
7. Charlie Shrem had tweeted about #Bitcoin .


#Bitcoin gave me the ability to wear flip flops at a @WSJ event. Thank you Satoshi pic.twitter.com/JShGsyHi7Q

— Charlie Shrem (@CharlieShrem) May 9, 2018
8. p-Nashville Predators had tweeted about Game 7 .


Waiting on Game 7 like...@Gnash00 spotted in the office working on his skills. One of these moves looks very familiar 🧐#StandWithUs pic.twitter.com/ocjzCbqAcN

— Nashville Predators (@PredsNHL) May 9, 2018
9. Boston Celtics had tweeted about Rozier .


Terry Rozier on making up for Shane Larkin's absence: "We had to get Game 1 without Jaylen Brown, so the story continues. That's just the way it goes."

— Boston Celtics (@celtics) May 9, 2018
10. p-Nashville Predators had tweeted about #WPGvsNSH .


In case you hadn't heard...Game 7. Tonight.#StandWithUs | #WPGvsNSH pic.twitter.com/yo5wyUbWvz

— Nashville Predators (@PredsNHL) May 10, 2018