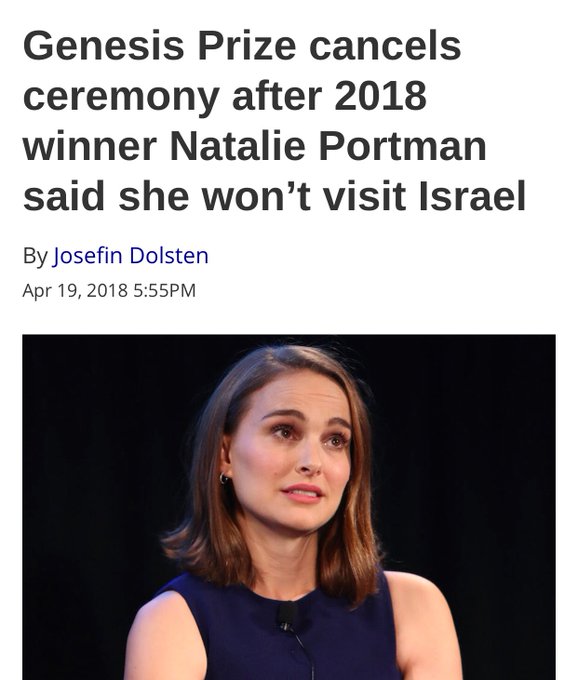 No matter how bad your day is going, we can promise you, these top 10 tweets can brief about United States (21-Apr-2018) in a minute.
1. Imraan Siddiqi is tweeting about Natalie Portman .


What. Whoa.
Major major props to Natalie Portman for taking this stand.https://t.co/XXPTQfboS8 pic.twitter.com/ppFVvLa8CN

— Imraan Siddiqi (@imraansiddiqi) April 19, 2018
2. Claire Ballor is tweeting about State .


Hmm. The man who tweeted this is a candidate for the Texas State Board of Education, according to his twitter bio. pic.twitter.com/5aZba4W6IY

— Claire Ballor (@claireballor) April 20, 2018
3. Lannes Del Rey is tweeting about Lula Livre .


Lula assistindo a Gleici gritar Lula livre #FinalBBB18 pic.twitter.com/kSFGF7A7oB

— Lannes Del Rey (@LannesDelRey) April 20, 2018
4. Geraldo Rivera is tweeting about #NorthKorea .


Senators obstructing #MikePompeo confirmation as #SecretaryofState are trying to sweep back the ocean. We need our chief diplomat to seal historic deal w #NorthKorea Those obstructing for obstruction's sake seem petty partisan & churlish. #Trump is #POTUS We only get 1 at a time

— Geraldo Rivera (@GeraldoRivera) April 20, 2018
5. Portland Thorns FC is tweeting about #PORvWAS .


😍😍😍😍😍😍😍😍😍😍😍😍😍😍😍😍😍 #BAONPDX #PORvWAS pic.twitter.com/an36eScPTz

— Portland Thorns FC (@ThornsFC) April 21, 2018
6. Alfredo Flores is tweeting about #arichella .


Got to shoot the first performance of 'No Tears Left to Cry' last night!! ✌🏽📸 #arichella 🎡💧 @… https://t.co/vrr7SWTmOb

— Alfredo Flores (@AlfredoFlores) April 21, 2018
7. Lesley Abravanel is tweeting about #barbarabushfuneral .


I'm certain demented #dumpsterfire @potus would hate if we made this picture of a solo @FLOTUS glowing and looking happier than she's never been next to the great @BarackObama at #BarbaraBushFuneral go viral. pic.twitter.com/ois8g67Mg1

— Lesley Abravanel (@lesleyabravanel) April 21, 2018
8. Tampa Bay Rays is tweeting about Tampa Bay .


Danny's friends in Tampa Bay are thinking of him at this difficult time. https://t.co/zKXRnBpSXC

— Tampa Bay Rays (@RaysBaseball) April 21, 2018
9. St. Louis Cardinals is tweeting about Up the Reds .


FINAL: @Cardinals 4, Reds 2

W-Wacha (3-1) L-Finnegan (0-2) S-Norris (5)

Michael Wacha picked up his 10th career win against the Reds. pic.twitter.com/QSc2G9fukt

— St. Louis Cardinals (@Cardinals) April 21, 2018
10. Real Time is tweeting about #RealTime .


"First Trump goes to Washington, now Giuliani? Congratulations, New York – you are slowly getting rid of your rat problem." – @BillMaher #RealTime pic.twitter.com/zOZ04cHfdq

— Real Time (@RealTimers) April 21, 2018