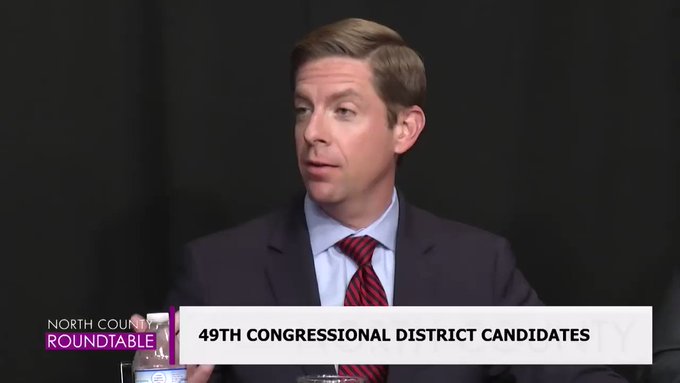 No matter how bad your day is going, we can promise you, these top 10 tweets can brief about United States (23-Apr-2018) in a minute.
1. Joan Grande is tweeting about Spotify .


Good day! My first time at Coachella & to see Ariana on stage for her first time was amazing... this is what I am doing today, and you?

iTunes — https://t.co/6XbqEwZDOQ
YouTube — https://t.co/SfBHZuLeKi
Spotify — https://t.co/kVzD2yFb3o
Apple Music — https://t.co/7tiA0NuYd4

— Joan Grande (@joangrande) April 21, 2018
2. Tom Watson is tweeting about #leadership .


I was in a meeting with Giuliani and his team not long after 9/11. He was asked who had surprised him the most among Democrats. Without hesitation, he said "Hillary." And then went on to praise her tenacity and leadership. https://t.co/laRXSCikOf

— Tom Watson (@tomwatson) April 21, 2018
3. Mike Levin is tweeting about Rocky .


I recently asked my GOP opponent @RockyChavez4CA about his "A" rating with the NRA and "F" on the environment.

He said he's hasn't seen his ratings. Well, here they are: https://t.co/42QjZB1WPe

We need members of Congress who will stand against the gun lobby and polluters. pic.twitter.com/0e02Ftw0Uw

— Mike Levin (@MikeLevinCA) April 22, 2018
4. Vittorio Zucconi is tweeting about M5s-Pd .


Quindi gli elettori PD che sono passati al M5S disgustati dalla deriva a destra del loro partito porteranno al governo la Lega e Salvini. Bel colpo, cittadini.

— Vittorio Zucconi (@vittoriozucconi) April 22, 2018
5. Mike Levin is tweeting about Forum .


Our retiring member of Congress, Darrell Issa, held three town hall meetings in the last decade. I'll hold at least one town hall a month. You deserve a member of Congress who keeps showing up. https://t.co/IMsYxHSRzS

— Mike Levin (@MikeLevinCA) April 23, 2018
6. Dr. Kelli Ward is tweeting about #ICYMI .


#ICYMI: Spoke about our #2A rights & ways we can work to improve school safety on @KyleKashuv's #WalkUpNotOut livestream last week. We must address these important issues without infringing on our rights - it can be done! #RightsAndResponsibilitieshttps://t.co/79rQBR0sZQ

— Dr. Kelli Ward (@kelliwardaz) April 22, 2018
7. theSkimm is tweeting about #SkimmLife .


Honoring the memory of Barbara Bush... who inspired us as female leaders, and reminded us to keep a sense of humor. #SkimmLife #BarbaraBush pic.twitter.com/TSXqGsNrvQ

— theSkimm (@theskimm) April 17, 2018
8. Saagar Enjeti is tweeting about Rand Paul .


9. George M Johnson is tweeting about K Love .


I've seen children's books dedicated to how fun it was for slaves to make George Washington a bday cake.

Seen how they turned Thomas Jefferson raping of Sally Hemings written as "a love triangle"

A claim that Lincoln freed the slaves 🙄. K-12 is dangerous to black kids

— George M Johnson (@IamGMJohnson) April 21, 2018
10. Southern Poverty Law Center is tweeting about Confederate Memorial Day .


Today in Alabama, state offices are closed. Today is Confederate Memorial Day. This is one of three state holidays in AL that honor white supremacy. We are standing with @faithinactional to call for an end of these days honoring the confederacy. pic.twitter.com/lkxxbQMX3z

— Southern Poverty Law Center (@splcenter) April 23, 2018