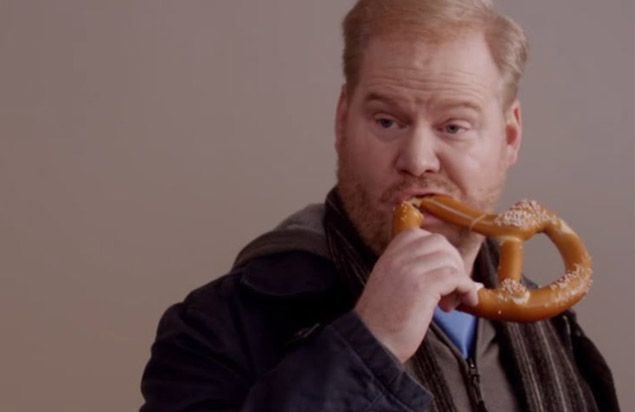 No matter how busy your day was, we can promise you, these top 10 tweets can brief about United States (27-Apr-2018) in a minute.
The best of Twitter Today In United States
1. Deandre Hopkins had tweeted about NFL Draft .


Big day tomorrow for Nfl draft prospects. Just know I didn't get invited to New York for the draft, got a 3rd round grade when I declared to leave and wasn't the #1 receiver on my team at the time oh yuh an I ran a 4.57 as well. BELIEVE IN YOURSELF.

— Deandre Hopkins (@DeAndreHopkins) April 25, 2018
2. Brit Hume had tweeted about Alfie Evans .


It is one thing for the British authorities to deny him further care, but not letting his parents take him to Rome is inexplicable: https://t.co/YsRcQxzUiV

— Brit Hume (@brithume) April 26, 2018
3. Jim Gaffigan had tweeted about #NationalPretzelDay .


Humans may have done some horrible things while on this planet but whoever decided to put salt on bread is my personal hero. #nationalpretzelday pic.twitter.com/XDs991wZLL

— Jim Gaffigan (@JimGaffigan) April 26, 2018
4. George M Johnson had tweeted about Kelis .


So many black men (a some others) get their social consciousness from rappers who are violent towards women, misogynistic, & homophobic.

The side of hip-hop we really need to speak on more. Cause it's not a coincidence.

https://t.co/oEJq4ipEBj

— George M Johnson (@IamGMJohnson) April 26, 2018
5. Karl Frisch had tweeted about #DragRace .


25 YEARS AGO TODAY... @RuPaul entertained more than 1 million people who gathered in D.C. for one of the largest protests in history: The 1993 March on Washington for Lesbian, Gay and Bi Equal Rights and Liberation. #RPDR #DragRace #RuPaulGuru @WorldOfWonder @RuPaulsDragRace pic.twitter.com/TGSwFcJurI

— Karl Frisch (@KarlFrisch) April 25, 2018
6. Emmanuel Macron had tweeted about ISIS .


No compromise for ISIS. But we have to stabilize the Middle-East. That's why I defend an inclusive political roadmap in Syria. If we create frustrations, some other terrorist movements will grow.

— Emmanuel Macron (@EmmanuelMacron) April 25, 2018
7. Miss Fame had tweeted about Balenciaga .


BALENCIAGA!!! 🔥🔥@BALENCIAGA for @NumeroMagazine #NumeroBerlin. Out Now. @Wilhelmina @IMGmodels #MissFame #DidThat pic.twitter.com/4KIdoamc6f

— Miss Fame (@MissFameNYC) April 26, 2018
8. Bricio Segovia had tweeted about Coreas .


📷 IMAGEN HISTÓRICA. Kim Jong-un y Moon Jae-in se estrechan la mano. Por primera vez en más de una década, los líderes de ambas Coreas se reúnen para discutir la desnuclearización de la península, un acuerdo de paz y la mejora de las relaciones bilaterales pic.twitter.com/BbBaaOlpsH

— Bricio Segovia (@briciosegovia) April 27, 2018
9. Joey McIntyre had tweeted about #OpeningNight .


Celebratory toast for #openingnight for #Cabaret at @ANCconcerts- thank you to a great… https://t.co/1LOajqN2i2

— Joey McIntyre (@joeymcintyre) April 25, 2018
10. Commander Holly had tweeted about #InfinityWars .


No #inthebirdcage today because of #InfinityWars LIVE YOUR BLISS DONT SPOIL IT OR YOU'll GET MAZED SEE YOU NEXT WEEK CUTTERS @AnnaProsser @twittysuch @QuandtumTheory @JimmyWhetzel @Wizards_DnD

— 🎄Holly is a Festive Plant🎄 (@HollyConrad) April 26, 2018