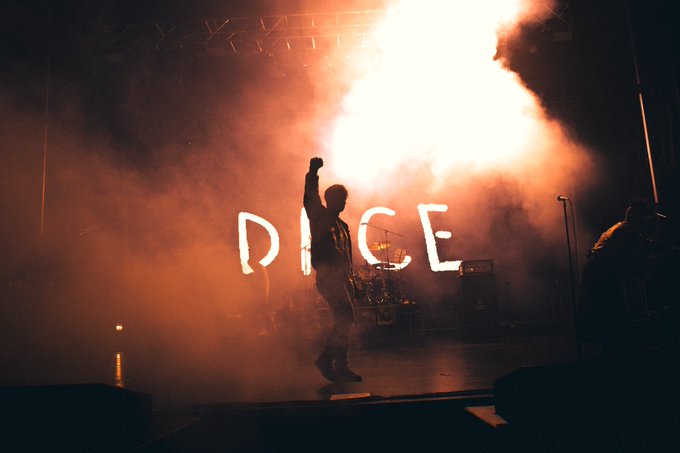 No matter how busy your day was, we can promise you, these top 10 tweets can brief about United States (28-Apr-2018) in a minute.
The best of Twitter Today In United States
1. 5 Seconds Of Summer had tweeted about Australia .


Lots of love for YOUNGBLOOD back home in Australia ❤️ so nice to see from so far away x

— 5 Seconds Of Summer (@5SOS) April 28, 2018
2. J O E J O N A S had tweeted about Nashville .


Great times in Nashville last week 🕺🏽 pic.twitter.com/fGnKGayUhu

— J O E J O N A S (@joejonas) April 27, 2018
3. Christopher Sabat had tweeted about FREE CALL .


I have a burner phone for about 30 more minutes. After that, I'm destroying the number. So, if anyone wants to call me on my drive home and talk to me for five seconds before I hang up on you feel free:

972-469-2162

— Christopher Sabat (@VoiceOfVegeta) April 26, 2018
4. OKC THUNDER had tweeted about #OKCvsUTA .


Starting 🤚 #OKCvsUTA pic.twitter.com/YD1YKcFpyM

— OKC THUNDER (@okcthunder) April 28, 2018
5. George M Johnson had tweeted about Russell .


Future: *threatens to harm Russell Wilson for being around his son*

Also Future: https://t.co/a0Fa7ThzNZ

— George M Johnson (@IamGMJohnson) April 27, 2018
6. Ramona Shelburne had tweeted about Ben Brown .


I asked Ben Simmons if he thought the Sixers were ready to pul off a win like this. He shrugged and said, "Yes. I do it in 2K all the time." Brett Brown could only laugh. "Ah, youth." Column from Miami on the Sixers growing up fast. https://t.co/j43Fou4Fin

— Ramona Shelburne (@ramonashelburne) April 22, 2018
7. FIRST had tweeted about #FIRSTChamp .


"It's never been about the robots. We don't use kids to build robots. We use robots to build kids." -Dean Kamen, FIRST Founder #FIRSTChamp

— FIRST (@FIRSTweets) April 28, 2018
8. CoryGearrin_62 had tweeted about #BeatLA .


Who else is looking forward to the weekend!#beatla #sfgiants #sanfrancisco #letsgogiants… https://t.co/y6qurkRqZq

— CoryGearrin_44 (@CoryGearrin) April 27, 2018
9. Jerry Crasnick had tweeted about Valbuena .


Mike Scioscia pinch-hitting for Shohei Ohtani with Luis Valbuena. Is that even legal?

— Jerry Crasnick (@jcrasnick) April 28, 2018
10. FIRST had tweeted about #FIRSTChamp .


"We will not stop until all students have the education and experiences that FIRST provides." -Don Bossi, President of FIRST #FIRSTChamp

— FIRST (@FIRSTweets) April 27, 2018