Alberta Twitter Trend : Most Popular Tweets | Canada
Alberta now has twice as many active cases of COVID-19, per capita, as the next highest province, Ontario.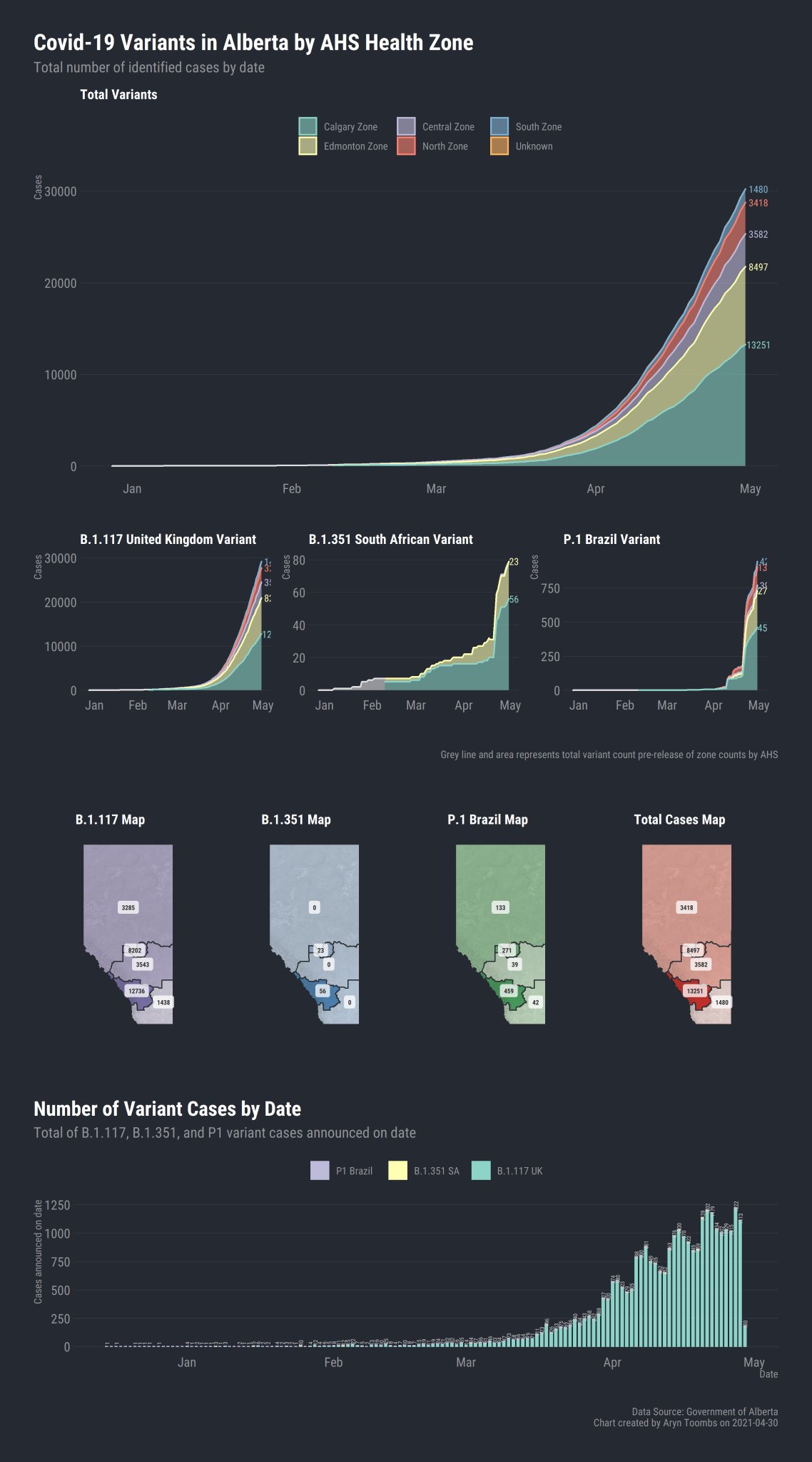 Alberta on Twitter
Canada-ASEAN ()
Diversity is a fact, inclusion is a choice. This May, 🇨🇦 celebrates its Asian heritage.   Fun fact: #DYK that Tagalog of the Philippines is the most spoken language in Alberta province?
🇲🇾Astro AWANI🇲🇾 ()
Daily Dose @ 5: Phase Three of immunisation program might be delayed, Alberta confirms first via @Audioboom
Anna Gaudreault ()
AstraZeneca: une femme décède d'une thrombose en Alberta
National Newswatch ()
Alberta confirms blood clot disorder death linked to AstraZeneca vaccine | National Newswatch
Métis Unit says #RetireLucy ()
.......*remembering when @jkenney reminded everyone that 83 year olds were past the age of life expectancy in Alberta when most of the people dying of Covid were at least that old*
22Minutes ()
Alberta now has more COVID-19 cases per capita than anywhere in the United States, which is a remarkable achievement for a province with more cows than people.
Chicabuns ()
Congratulations to #BowdenRodeo for making Bowden the official asshole of Alberta. And a shout out to the 2000 shits that helped them secure there status.
Kris meloche ()
India, Ontario & Alberta all have healthcare systems that are collapsing. Its not because of vaccine supply or Prime Minister Justin Trudeau. It is because of alt-rightwing ideology & leadership.
Alberta PR ()
📺 La moda sostenible deja al fast-fashion en el
Bianca ()
@Monicanpl Penso sempre che la civiltà di un popolo la si osserva anche dai "dettagli" e da come cura la propria fauna. Mi ha ricordato il Canada / Alberta, dove costruivano dei sottopassi per far attraversare gli orsi in sicurezza. È obbligatorio guidare con delle bandierine.
Alberta PR ()
🎯 Encuentran el lugar más lejano del universo (por ahora)...

MIDIRS ()
"I don't think people make the choice because they are afraid of the hospital. I think they make the choice because they think, 'do I need to be here?'" Read more about the increase in demand for #midwifery-led births in Alberta, Canada, here:
Alberta PR ()
♻️ Comer centeno en la Edad Media podía llevarte a la
John Marcus ()
Find Top -Custom Homes Builders in Calgary, Alberta. Explore more at Explore our profile at Review our work process : Locate us on Google maps : #CustomHomeBuilder #HomeBuilders
Travis Forster ()
@johnsonave Born & can't argue! It's not Alberta but the ass hats we elected! Minus the F the East

Robson Fletcher ()
Alberta now has twice as many active cases of COVID-19, per capita, as the next highest province, Ontario.
Dr Startled Squid ()
And this is with schools closed. #VaccinateEducatorsNow Alberta.
Elegant Sledgehammer BLM ACAB ()
/stares at #Alberta and particularly Alberta centrists, progressives, liberals, and resistors
Aryn Toombs ()
989 additional variant cases in Alberta (928 UK, 2 SA, 0 IND, 59 Brazil) increases the total number of variant cases to 30239. #abhealth #COVID19AB More charts at
Darlene Grant ()
@BCFerrys That's alright, I live in Alberta with Covid Kenney, so I have anxiety about my anxiety!
Alberta PR ()
🌵 Duendes y gnomos: diferencias, tipos, cualidades mágicas y características de estos y de otros seres fantá
Carol Inturias ()
En mi contrafrente de Caballito a las 21 en punto , uno sale a chiflar y todos los que apoyamos a Alberta, aplaudimos. Todos los días . Hagan lo mismo en sus balcones, compañeres !
Https://Www-AVRILROOTS ()
@RachelNotley DANIELLE SMITH GOOD POLITICAN SO WHAT GOING ALBERTA PARTY WE ARE WILD ROSE#GB

Mikep28 ()
@CMOH_Alberta Well Kenney wanted to be #1 at something, I guess he figured out what it was - #1 at being the worst at CoVid in Canada, and almost North America! Congrats numb nuts!
Nouveau Foward ()
Pickle Jar Hike, Alberta, Canada [OC] [4608x2592] via
Cheryl Thompson 🇨🇦 ()
@trekor19 @CMOH_Alberta Oh sorry, thanks for the clarification 😂. It is unbelievable that some Albertans would say that seriously though is it 🤦🏻‍♀️
Jo ()
hola soy jo, staneo a bella desde finales de 2019, algunas de mis pasarelas favs son alexandre vauthier ss20, alberta ferretti fw19, fendi fw20 y versace fw16 bella puberta mía #integracionbellista @GBHadidARG

Marie Boyce ()
@Bretopia @CMOH_Alberta Vaccinated ppl aren't getting covid. Look at the so many ppl have received the vaccine, they are now opening up stadiums, no masks either. Canada is just extremely slow and has only really vaccinated elders right now. They need to ramp up vaccinations and go 24/7.

Postman00011 ()
@cameronnight11 @jkenney No, and this isn't even in Alberta, so how is this his fault?
Deranged leftie ()
@CMOH_Alberta Just going to pop over to the mall and then hit up a patio, we cool right? What a fucking joke.