#ChicagoMed Twitter Trend : The Most Popular Tweets | Canada
Ethan made up his mind—he can't do this anymore. #ChicagoMed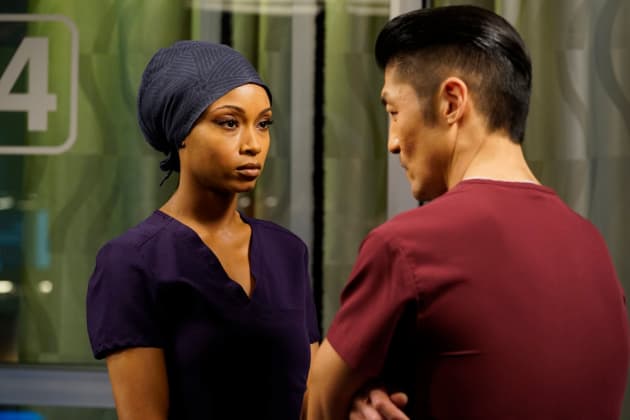 #ChicagoMed on Twitter
Randolph Harris Res. ()
Desecrating sacred ground might generate a curse. You heard about the curses on archeologists who raided the pyramids and people disturbing Indian burial grounds. #ChicagoMed
Diane ()
@NBCChicagoMed here we go again Dr Choi judgey judgey. Never stops with this character #chicagomed
Kitten ()
I'm wondering why April & Marcel are continuously working together given what happened? #ChicagoMed
Spring into Cin🌺🦋 ()
I knew it, Dominic Raines played a doctor on GH Night Shift before he joined #ChicagoMed
Kitten ()
I knew it lol I knew as soon as they showed Ethan walking in on April & Marcel that he was going to be blamed for her not learning whatever it was she was being taught. #ChicagoMed
Kitten ()
I'm 100% that the kid jumped. His dad is something isn't right about the dad #ChicagoMed
Carissa Pavlica ()
HOT FROM TEAM TVF: #ChicagoMed Season 5 Episode 19 Review: Just A River In Egypt via @HeroicMuse2016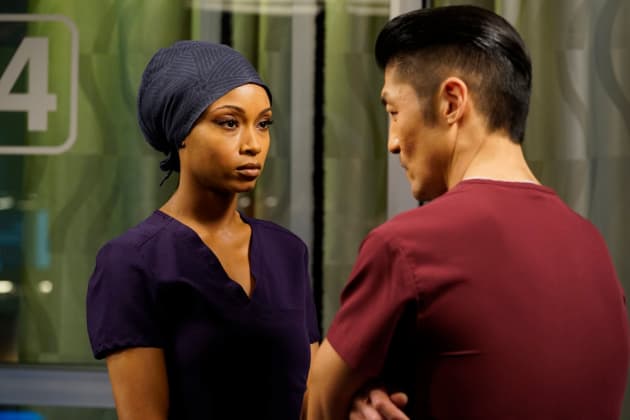 CHATTV ()
PROMOTIONS: The Chicago Trilogy of shows continues tonight with a brand new episode of #ChicagoMed. Tune in at 9pm on #CHATTV
Kitten ()
Ok so now we have our set up for #Chexton: a jealous Ethan & April/Marcel acting like everything is just "normal". #ChicagoMed
CraveYouTV ()
These doctors on #ChicagoMed really need to learn how to compartmentalize and keep their personal lives personal! Read our review of the @NBCChicagoMed penultimate episode now!
Mo ()
Come on man. Cruz went down easier than a crack whorem #ChicagoMed #OneChicago
Budini 🦁 ()
@citizenjaney Why is Will into this druggie Doctor? She's not pretty or interesting. (Yes, still better than Natalie ) #ChicagoMed
Classically Morgan ()
As a community activist I'd be upset if my local firestation was shut down because of protesters! #ChicagoMed could have done better with this.
Kathy ()
Dr. Asher in #chicagomed really gots to go, she knew better than to perform that risky procedure. Even if the patient was a stage IV brain cancer pt, it didn't mean she had to die under Asher's terms.
DeadlyBrieGist🐞🌹🌷MondayNightMessiah🦋🌺🌸 ()
@NBCChicagoMed Thank yall, for giving us all this content every time. We love yall. #ChicagoMed
Tilly ()
Arrrrghhh! This is an insult to OR staff everywhere. @chicagomed tv keeps putting ER nurses in the OR! #chicagomed
Sleeping Beauty aka Aurora ()
Well Ethan was not the lying that the problem is between Ethan & April. Med writers should have at least let Ethan & April have a serious conversation. @NBCChicagoMed #ChicagoMed @ChiMed_Writers
Nick Gehlfuss ()
Thanks for tuning in and tweeting #MedHeadz See ya next week for our final episode. Single #ChicagoMed
Britt ()
I actually hate it here #Chexton #ChicagoMed I need April to go to therapy and resolve whatever lingering feeling she has from losing her 1st baby/now having infertility issues/work on his to communicate in a relationship and then April and Ethan can rise away
Chicago Med ()
Ethan made up his mind—he can't do this anymore. #ChicagoMed