#FossilFriday Twitter Trend : The Most Popular Tweets | Canada
Happy #FossilFriday! Meet Glossotherium robustum, or the "tongue beast." Glossotherium roamed the pampas of Argentina about 30,000 years ago during the Pleistocene, just before the group's extinction. See this specimen up close in the Museum's Hall of Primitive Mammals!😛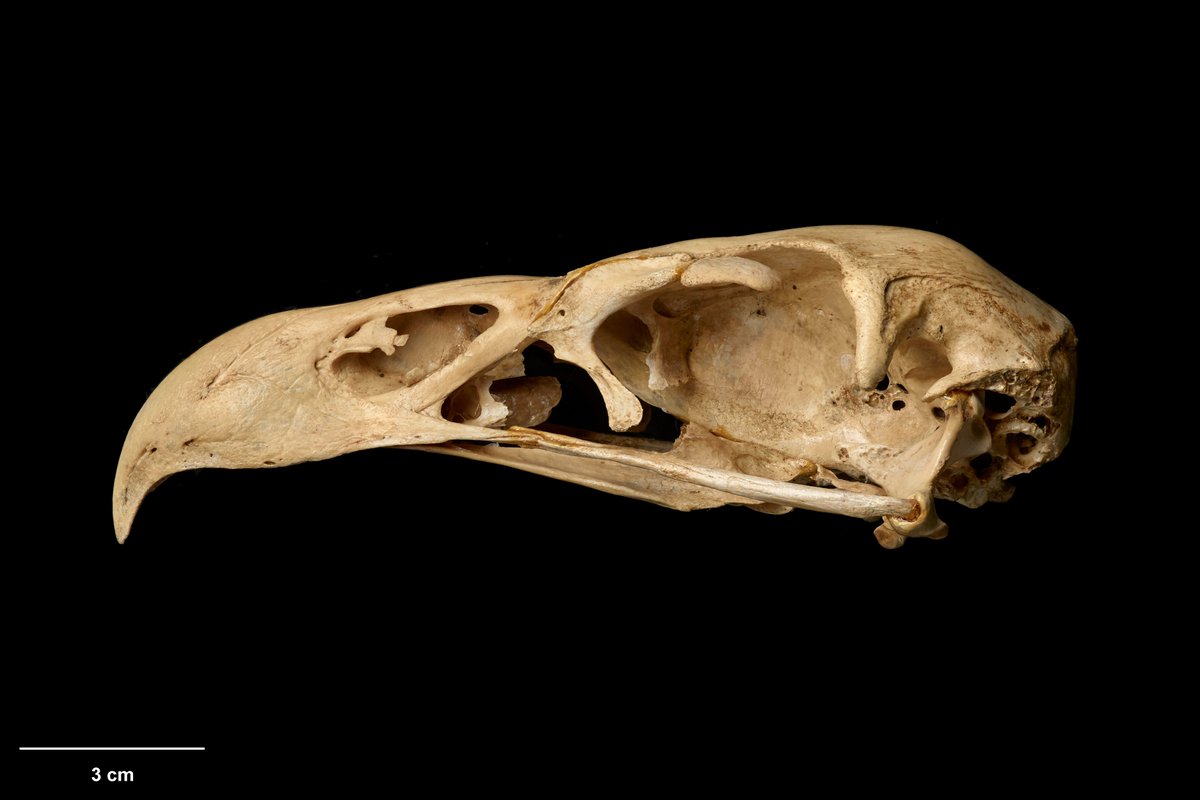 #FossilFriday on Twitter
Vahe Demirjian ()
#FossilFriday Fossils of Ornithopsis greppini, a basal eusauropod from the Late Jurassic (Tithonian) of Switzerland
Vahe Demirjian ()
#FossilFriday Skull of Dusignathus seftoni, an extinct walrus from the late Pliocene (Piacenzian) of California
Sullivan Lab ()
Here is a cast of the Tyrannosaurus rex jane specimen at the North Carolina museum of natural sciences for #FossilFriday. #tyrannosaurus
Vahe Demirjian ()
#FossilFriday Holotype of Amphicoelias altus, a diplodocid from the Late Jurassic (Tithonian) of Garden Park, Colorado
Nick Anning ()
For #FossilFriday I volunteer this #mosasaur (Platecarpus iirc) I saw on display at the Maritime Museum in Sydney. Mosasaurs were giant aquatic relatives of lizards and snakes, and they ruled the seas in the Cretaceous before dying out with the dinosaurs.
David Evans ()
Here is the original associated skull (dentaries & nasal) of one of the smallest specimens of the duckbill Gryposaurus notabilis from the Dino Park Fm of Alberta. Note the nasal arch is well developed at a small size- the jaw is about the size of an adult's hand 🖐. #FossilFriday
Dr. Tony Fiorillo ()
#FossilFriday Spent a great day at NC Mus Natural Sciences with friends, including a cousin of P perotorum, a beautiful Triceratops skull collected from Hell Creek Fm by Lindsay Zanno and team. Lindsay and Chinzorig, thanks for the hospitality.
Dr. Wildlife 💚🔜 #TFF2020 ()
When disaster struck, this oviraptor mom was still safely brooding her eggs, just like modern birds do. #FossilFriday 📸 Mick Ellison
UM Paleontology ()
Our UMORF site is an online preview of just some of the over 2 million specimens at @UMichPaleo. Explore the illustrations, photography, and 3D models this #FossilFriday
Brandon Peecook ()
Holotype skull of one of the best fossils out there: the saber-toothed marsupial Thylacosmilus from South America. Just one example of mammals evolving a saber-toothed predator! #FossilFriday @FieldMuseum
Dr. Tony Fiorillo ()
And for #FossilFriday here is the humerus of one of our favorite dinosaurs Pachyrhinosaurus perotorum. Preparation done by our very talented team of preparators and volunteers at Perot. Image on right is the Kikak-Tegoseak Quarry, source of most P perotorum materials.

American Museum of Natural History ()
Happy #FossilFriday! Meet Glossotherium robustum, or the "tongue beast." Glossotherium roamed the pampas of Argentina about 30,000 years ago during the Pleistocene, just before the group's extinction. See this specimen up close in the Museum's Hall of Primitive Mammals!😛
John Pickrell 🌈 ()
Early Cretaceous turtle Manchurochelys manchuensis at the Geological Museum of China in Beijing. #FossilFriday
Te Papa ()
You may not like it, but this is what beak performance looks like. #FossilFriday #Pouākai