Igbo Twitter Trend : Most Popular Tweets | Canada
I admire and respect Sunday Igboho. Look at the way he has shown solidarity with the Igbos, and said that any attack on Ndi'Igbo is an attack on the Yoruba. Commendable. I pray other freedom fighters would learn to be more tolerant of other ethnicities, like Igboho #TableShaker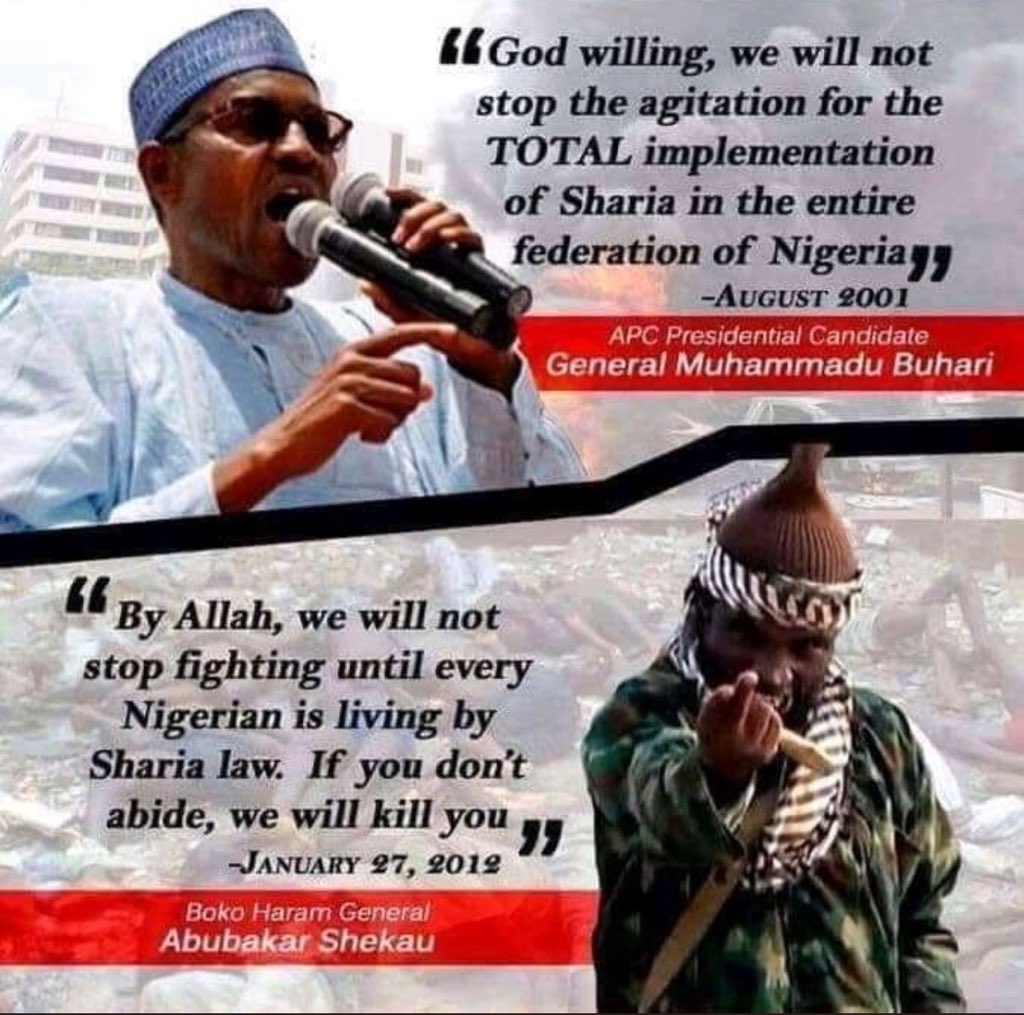 Igbo on Twitter
Reno Omokri ()
Calling the Igbos of the Southeast a dot in a circle just shows Buhari's vacuity. If Buhari thinks Igbo are too small to make a difference, then he definitely has not spent the night with a determined mosquito. A dot can do a lot more than a bigot! #TableShaker #BuhariTormentor
CRUISE MASTER ()
@Mbahdeyforyou Please retweet and send a DM 🙏 Turtle Neck = N4500 Tees = N5,500 Plain tees = N1700 Pay on delivery within Lagos Atiku l Burna l Yoruba l Igbo l Sancho #BuhariMustGo Wizkid
Charly Boy Area Fada 1 ()
Nigerian Youths are the most marginalized group in Dis Yeye Country. Dem dey drag am with Igbo people. My Guy forget, we are all Biafrans.
ⓣChuck Huber ()
I love Nigeria. I loved my time in Nigeria. I love Igbo and Yoruba and Hausa and everyone! 🇳🇬 All politics The multi-national oil companies are to blame. Not each other. If good governance served their interests, you would have good governance. #June12thProtest
Âbdül🇬🇭 ()
Igbo man scam your Twitter influencers and they are here ranting. Sia fuo. The first day I saw this WhatsApp group thing is from a Nigerian I realized it's a scam. 😂😂
Vinta9e ()
Imma make this day party as Igbo as possible we the youth deserve it!! 🤝 🇳🇬 #WeOutside
Chinwe Onah ()
@maazi_ogbonnaya Igbo land is not landlocked! Even if we happen to be, is access to the sea a guarantee of prosperity? If it is, then why is Nigeria so wretched?
Punch Newspapers ()
5,000 Igbo youths killed, 10,000 detained —Igbo Elders Council - Punch Newspapers
🔥🐢G A B R I E L A 🔥🐢 ()
Baby cantou essa cantiga no domingo meu coração ficou comoooooo Quere quere ode oooo Quere quere ode oooo Olorisà ke mi sá Orisà ode igbo otokonsoso Awa omode ti enrileeeee

Nigeria Newsdesk ()
IPOB: Nigerian security agents killing Igbo youths under guise of ESN clampdown via @todayng

Sahara Reporters ()
.@MaziNnamdiKanu Is Sending Youths To Early Graves, Igbo Group Asks Britain To Investigate IPOB Leader | Sahara Reporters The leader of the group, Mr Chukwuma Dike also alleged that Kanu is sending youths to go and die unnecessarily. READ MORE:

Daily Post Nigeria ()
Security agents abducting, secretly killing Igbo youths - Nnamdi Kanu - Daily Post Nigeria
Haxine da Peton🇱🇷 ()
The world should know IPOB means Indigenous People of Biafra. EVERY SINGLE Igbo men are IPOB by birth. its our ideology, our culture, who we are, where we came from and before NIGERIA we were and always will be IPOB.
Daily Trust ()
IPOB: Your silence no longer acceptable, Wamakko tells Igbo leaders
Naija ()
Igbos brought drugs to the north, biggest armed robbers in North have been Igbo, Yoruba and Edo people -Former NHIS boss, Prof Usman Yusuf
Innocent chima ()
If blacklife really matter then why the AU, EU , UN and US kept quiet?over the genocidal exercise going on right now across all the ethnic nationalities in Nigeria especially the Igbo tribe ?
Nigerian ~Igbo ()
@MacaesBruno should better face politics in his nation and leave ours for us , na our president and head of state , we no complain , allow us deal with our twitter ban . We no ask u to lend your voice
OBI ()
@onyeka01 Exchange rate na elu oji Gbata zie afia na wharf nsogbu Even the business ndi Igbo ji eko, ojidego men na Amu
Jayden Autos DKW110 ()
@AiR_RieS He named a female Igbo lady as his new COO and if you check her handle it's just a burner account that's always RTing his tweets or Cowry related tweets for a while now so yes he did that
🇸🇴 ()
Why do you guys get offended when a white rapper drops couple of Yoruba/Igbo bars?
Deker ()
Stupid and selfish so called celebs. Na now una dey speak up abi? But when it has to do solely with your fans you keep mute! You clowns should continue to be quiet, e over all of you. Especially the Igbo ones !
CELEBRATE GRACE ()
I wanna believe this Ban was for only Igbo' and those in the south east region.
Husna. ()
So this man wants to go and kill igbo people but doesn't want us to tell the world? This is interesting.
E ()
Agenda Lord @nwachoflagos happy birthday 🥳🎉 I actually love you and all our banter. Praying you find your wicked Igbo queen this year. Break a leg 💜
Aliko ()
He then says that Ngozi Okonjo Iweala is an IPOB supporter. In his own mind once you're Igbo you most be called to answer for IPOB. He as a Fulani man would he be happy if he is tagged as a violent herdsman due to his tribe?!
ODERA OTARU ()
The only way Nigeria can remain together is if regional leadership is implemented. Different factions being led by their own person. Let the Fulani man go and rule his own people. Igbo, do same, Yoruba, do same.
Akpaka Igbo 1⃣ ()
@FulaniIgbo You are 100% Fulani no igbo blood in u, tell ur mama to tell u which alamajiri got her pregnant dt got u!!

Sahara Reporters ()
Igbo People Have Justification To Agitate For Biafra Republic—Deputy @NGRSenate President | Sahara Reporters
Reno Omokri ()
I admire and respect Sunday Igboho. Look at the way he has shown solidarity with the Igbos, and said that any attack on Ndi'Igbo is an attack on the Yoruba. Commendable. I pray other freedom fighters would learn to be more tolerant of other ethnicities, like Igboho #TableShaker
Reno Omokri ()
The more @MBuhari rounds up innocent Igbo youths and kills them in the name of being unknown gunmen, the more the SE will resist Buhari. You tried it in the Niger-Delta, and it did not work. So, why do you think it will work in the SE? #TwitterSuspendBuharisAccount #TableShaker