Québec Twitter Trend : Most Popular Tweets | Canada
I can't believe politicians are debating whether Quebec's Bill 21 is discriminatory. Of course it is- it should be stopped @JustinTrudeau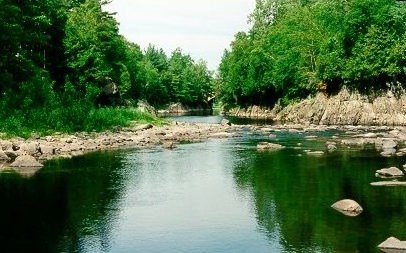 Québec on Twitter
Mad ()
On doit faire rapidement la même chose au Québec. Les médias subventionnés vont devoir traverser un dur sevrage, mais on est rendu là.
Wade Heidt ()
@UniWatch Celine Dion may have some explaining to do when she gets back to Quebec.

Steve Faguy ()
I feel like it's worth taking a second to note that Quebec is currently doing about 600,000 vaccinations a week. There was a time just a few months ago when people thought 250,000 a week was wishful thinking.
Santé Québec ()
#COVID19 - En date du 21 juin, voici la situation au Québec:
𝐑P 𝐍𝐄𝐖𝐒 ()
Les Tornades au Québec. Non, elle ne sont pas plus nombreuses qu'avant.

Hydro-Québec ()
Ces deux centrales ont une puissance installée combinée de 9,5 MW et permettront à Hydro-Québec de déterminer si l'énergie solaire est bien adaptée au climat du Québec, à son parc de production et à son réseau de transport.
Tom Quiggin ()
Folks in Quebec are telling me that @JustinTrudeau can turn the rest of Canada into third world hell hole if he wants, but Quebec will reject it and defend its own culture and economic future. Is there a message in this for the rest of Canada?
Eric Duhaime ()
Un petit don fait parfois une grosse différence. Comme Claire Samson, faite un don au Parti conservateur du Québec 👇

* W. Brett Wilson * ()
"Under Justin Trudeau, official bilingualism as we know it is over" Seems logical if Quebec drops English everywhere else is given the same flexibility on French language. Can we kill the economic burden of constant translation & use phone translators?
NPR Music ()
From a rustic cabin in Quebec, Men I Trust (@menitrust) seized the essence of the Tiny Desk. Watch:
LGA_A320🚰 ()
REM is a cool project, but this article really puts a fine point on the ways in which it has orphaned much of the mainline passenger network in MTL.
NAMB ()
In Canada, @lachapelle_mtl in Montréal, Québec, baptized 17 people in April of this year. Since David Pothier started that church in 2013, they have baptized 649 people, and have partnered with NAMB to plant 4 churches so far, with one more coming soon. | #SBC21 @SendNetworkCA
Patrick Phillips MD ()
4/ in Quebec, Canada, as of December 2, 2020, 63% of deaths due to COVID-19 occurred in private and public nursing homes (4,493 of 7,097). Importantly, residents who are ill with COVID-19 are not provided any form of existing safe, simple, and inexpensive therapeutic drugs
Loulou 🐶🐈 ()
Hier au quai de Québec AMUNDSEN - DES GROSEILLIERS - MARTHA L. BLACK
Montreal Gazette ()
Quebec reports 105 new COVID-19 cases – fewest since August
D3NNI ()
bumping this bc I'm not allowed to enter in the concept contest due to the Quebec Government being ass once again :)
HaveWeAllGoneMad ()
Trudeau government to recognize French as the official language of Quebec The recognition is to be contained in an amendment to the Official Languages Act So does that mean the rest of the country can now go back to English as the official language🤔
Nico ()
J'aimerais vraiment vraiment être délégué du Québec à New York @coalitionavenir Je connais déjà pas pire la ville, je ne prends aucune drogue (:::ahem:::contrairement à André:::ahem:::), parfait bilingue. Vu que des postes se libèrent…
Jason Kenney ()
Albertans demand a fair deal from Ottawa. This is why we are holding a referendum to scrap equalization from the Constitution this October.
J.J. McCullough ()
It looks like Quebec is going to get to op-out of bilingualism.
Les Films Séville ()
Découvrez la bande-annonce du documentaire coup-de-poing #LaParfaiteVictime. Un film de @monicneron et @emilieperreault, produit par Denise Robert. Au cinéma partout au Québec dès le 𝗠𝗘𝗥𝗖𝗥𝗘𝗗𝗜 𝟯𝟬 𝗝𝗨𝗜𝗡!
Jeff Veillette ()
I just hope all these Ontario landmarks realize that Quebec would sooner burn itself down than return the favour if the situation was reversed
Cindy Blackstock ()
I can't believe politicians are debating whether Quebec's Bill 21 is discriminatory. Of course it is- it should be stopped @JustinTrudeau

CBC News Alerts ()
Quebec is reporting 182 new cases of COVID-19, 277 recoveries and 3 deaths. The number of people in hospital due to COVID-19 has fallen to 227, while the number in ICU holds steady at 59. Over million vaccine doses have been given in Quebec so far.
Alexandre Tétreault ()
Il y a un an, je perdais mon micro. En 10 minutes, on me remerciait, me disait de ramasser mes choses et m'escortait à la porte. J'ai ensuite accepté un emploi chez Cogeco à Sherbrooke, avant de revenir ici à Québec, au FM93, où je m'épanouis comme jamais. Un mot : résilience 🤘
🅑🅘🅛🅛🅑🅞🅐🅡🅓 🅒🅗🅡🅘🅢 ❤️🇨🇦 ()
Au revoir, Montréal. Thanks for being peaceful this time! ❤️ I'll be out on the streets of Québec City later this afternoon.

Warren Kinsella ()
Opinion: Trudeau will fight discrimination against Muslims – so long as they don't live in Quebec /via @globeandmail

Robert Fife ()
Trudeau will fight discrimination against Muslims – so long as they don't live in Quebec

Althia Raj ()
Premier of Quebec says his party believes the province has already reached its capacity to integrate immigrants.
MP Derek Sloan ()
A profoundly anti-democratic, liberty-killing bill is going to be forced through thanks to a cozy arrangement between the @JustinTrudeau Liberals and Quebec Separatists. Possibly the most un-Canadian moment in Canadian history. #cdnpoli #stopC10