#STOH2020 Twitter Trend : The Most Popular Tweets | Canada
We're thrilled to be ♠️♦️TEAM WILD CARD ♥️♣️ and continue on in the Scotties Tournament of Hearts! 🙌🏼🎉 #STOH2020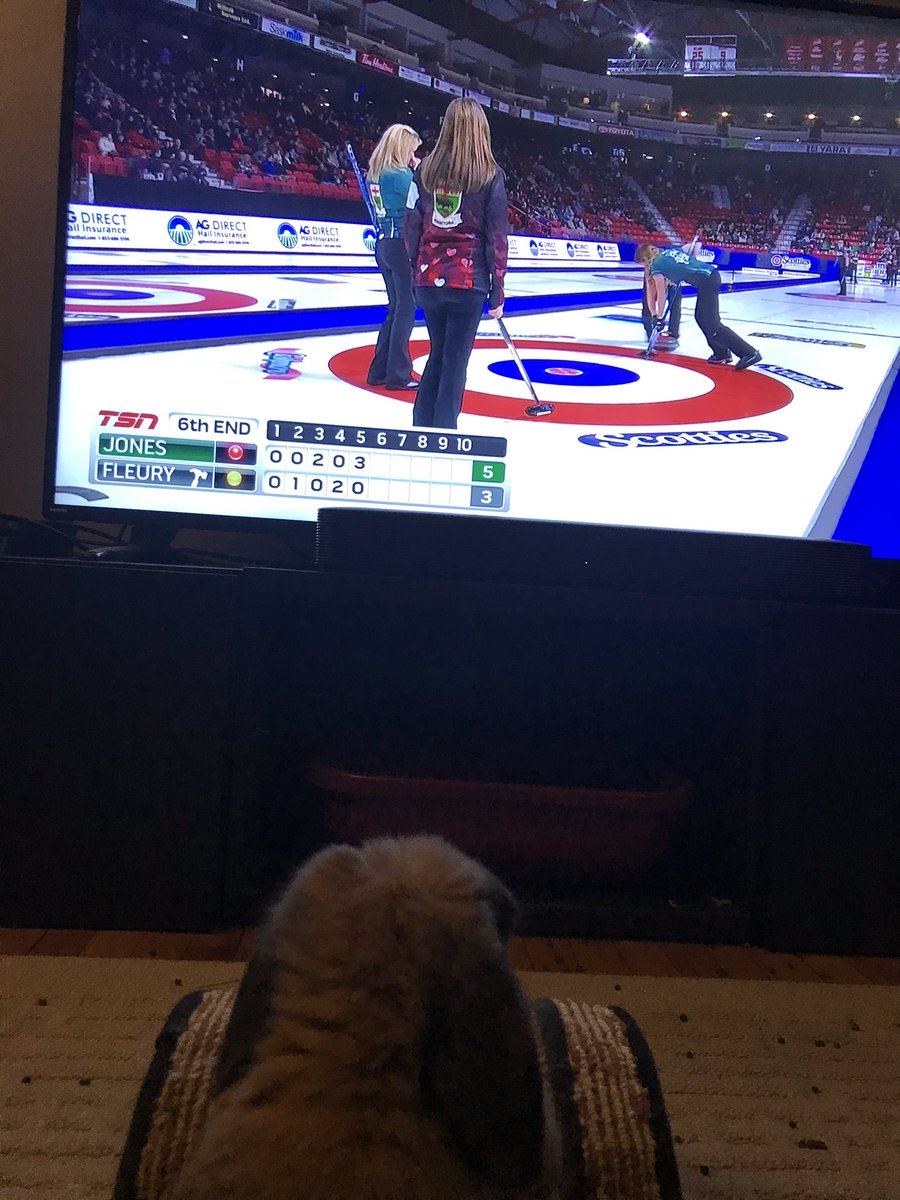 #STOH2020 on Twitter
Curling Canada ()
Saskatchewan orchestrated its best game yet in Moose Jaw, toppling previously unbeaten Laura Walker of Alberta. Read all about it here ➡️ #STOH2020
Curling Canada ()
It was certainly an evening of excitement! What did the teams have to say after draw 8? Watch all the interviews ➡️ #STOH2020
Mason Gardiner ()
I just love @TeamSilvernagle and their intense but friendly team dynamic. So proud that they are our Sask representatives! #STOH2020 #SilverSquad
Curling Canada ()
A special moment last night when Rylan got to meet his favourite team 💚💛 @TeamSilvernagle @curlsask #STOH2020
Team Galusha ()
Today we have games back to back! This morning at 8:30am vs Team NL and at 1:30am vs Team YK. #STOH2020 #polarpower
TSN Curling ()
Draw 5 - Wild Card 11, British Columbia 10 #STOH2020 HIGHLIGHTS:
Curling Canada ()
It was a crucial bounceback win for @TeamSilvernagle and @CURLSASK at the #STOH2020 to close out the opening weekend in Moose Jaw! Read our game story right here: #curling
Sandra Schmirler Foundation ()
A new telethon record! $450,500 raised to help babies born too soon, too small or too sick. Thank you Moose Jaw, thank you volunteers, curlers & #STOH2020 athletes, thank you donors & thank you @TSNCURLING! Give online anytime at #ChampionsStartSmall
TSN Curling ()
MONEY! @TeamJJonesCurl draw for TWO and the 11-10 win over BC after being down 6-1. #STOH2020
Curling Canada ()
There was not a dry eye in the building, as Aly's @Team_AndersonSk teammates were presented with honorary Team Saskatchewan jerseys with Jenkins on the back 💚💛 #STOH2020
Curling Canada ()
We welcome all species joining us for this morning's draw 🦖 🥌 #STOH2020
Price Atkinson ()
Hour 8 of a 13-hour drive from Spokane, WA to Moose Jaw, Sask. We have the Scotties in the crosshairs. @CurlingZone @MccuskerRory #STOH2020 🥌
Curling Canada ()
How long have you been dreaming of that moment? Since I threw my first rock. Just excited to get out there and get playing [in my first Scotties]. - @crockerwalker Watch the full interview here ➡️ #STOH2020
Team Homan ()
Started the #STOH2020 in the win column! See you tomorrow for a two game day and the @SandraSchmirler Telethon!
Team Walker ()
Tune in tomorrow morning! Don't forget to set your PVR if you're sleeping in on Sunday 😉 #STOH2020
TSN Curling ()
Kerri Einarson chats with the media after her opening win against Quebec. #STOH2020
TSN Curling ()
MAKING HISTORY: Nova Scotia lead @emmaalogan blazing a trail for deaf curlers at Scotties Tournament of Hearts #STOH2020 #curling MORE:
Team Jennifer Jones ()
We're so excited to be #TeamWildCard this week at the #STOH2020! Continuing the excitement tonight at 6:30 CT against @TeamHoman of Ontario. Catch all the action live on @TSN_Sports!♦️♣️♥️♠️
CBC Sports ()
From @Devin_Heroux: From debuts to breakthroughs to veterans, the 16-team field is set for #STOH2020 #CBCCurl
Team Silvernagle ()
Two of Team Saskatchewan's best deliveries are scheduled for long after the 2020 Scotties Tournament of Hearts. Lead Kara Thevenot and second Jessie Hunkin, both of whom are members of Robyn Silvernagle's squad, are both expecting babies. #STOH2020
TSN Curling ()
Jones edges Fleury to make main draw at Scotties #STOH2020 MORE:
Team Jennifer Jones ()
We're thrilled to be ♠️♦️TEAM WILD CARD ♥️♣️ and continue on in the Scotties Tournament of Hearts! 🙌🏼🎉 #STOH2020
CurlManitoba ()
Congrats @TeamJJonesCurl on earning your spot into the #STOH2020 as Team Wild Card and @TeamTracyFleury on a fantastic game! We're proud to have so many great teams from Manitoba 💛💛
Curling Canada ()
"I like the colour [of the Wild Cars jackets]! We're in Saskatchewan and it's kind of green, so maybe we'll pick up a couple fans!" - @jjonescurl #STOH2020
Casey Scheidegger ()
Good battle @TeamJJonesCurl and @TeamTracyFleury! Great game to kick off the Scotties #shooters #STOH2020
Curling Canada ()
And your Team Wild Card for the 2020 Scotties Tournament of Hearts is @TeamJJonesCurl! #STOH2020
Curling Canada ()
$6,573!!!!!! Wow!!!! Thank you to everyone who came to the game and contributed to supporting youth curling! #STOH2020
TSN Curling ()
A clutch draw from the six-time Canadian champ gives @TeamJJonesCurl three in the fifth and a 5-3 lead at the break in the Wild Card game. #STOH2020
Team Homan ()
Thank you to Kruger for 3️⃣9️⃣ years of supporting women's curling in 🇨🇦. The 4 hearts represent each player and the bond we share, the pendant is given to each player upon their first prov/territory win and Kruger adds a diamond for each subsequent win after. 😍 #STOH2020
TSN Curling ()
Get Wild Card game is now under a hour away. Tune into TSN 1/4/5 at 8:30pm ET to catch @TeamJJonesCurl take on @TeamTracyFleury. #STOH2020