Tanner Roark Twitter Trend : Most Popular Tweets | Canada
Tanner Roark very unhappy about being removed after four innings and 68 pitches with the score 2-2 in 7-2 #BlueJays loss. He was pulled just before facing #Yankees a third time through: "I think that's horsecrap ... I hate it."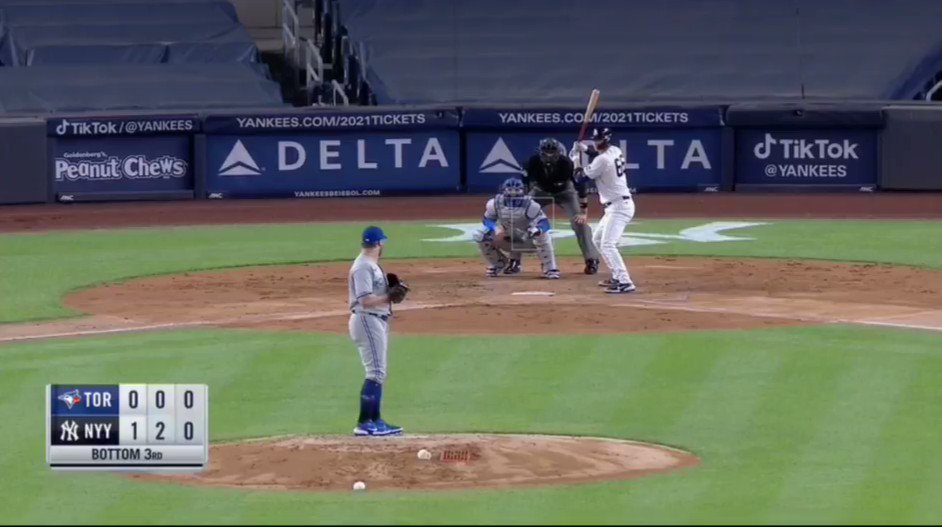 Tanner Roark on Twitter
David Driver ()
Ex-#Nats notes: -Daniel Murphy hitting .237 for the Rockies -Bryce Harper down to .243 after 0-for-5 -Craig Stammen lowers ERA to -Tanner Roark allows three homers, ERA up to -Boxberger has a ERA for Marlins -Kintzler has ERA for the Fish @federalbaseball
Keegan Matheson ()
Where does Tanner Roark fit on the #BlueJays postseason roster?
Shi Davidi ()
As #Yankees get to Tanner Roark and Ken Giles returns to injured list, #BlueJays facing new questions on how to distribute their innings and set up for run at playoffs:
Deportes Total ()
Final en NY Blue Jays 2-13 Yankees P. Ganador: Gerrit Cole (6-3) P. Perdedor: Tanner Roark (2-2) *Kyle Higashioka 4-3, 3HR(4), 5RBI(7),3R *DJ LeMahieu 4-3, 2HR(9), 2B(7), 3RBI(22),3R *Luke Voit 4-1, HR(19), RBI(45),R *Cole , 3H, 1R, 1ER, 2BB, 8SO 📸

Arden Zwelling ()
Tanner Roark after Blue Jays 11-run loss to Yankees: I was just behind in counts. Don't want to walk guys. But they just had my number tonight. These first two games, they've had our numbers and kicked our ass. So, we've got to come out tomorrow and salvage one.
FiveBoroughDispatch ()
FINAL SCORE: NYY 13 TOR 2! WP: Gerrit Cole (6-3) LP: Tanner Roark (2-2) S: Nick Nelson (1). The Yanks win their 7th in a row, second with 10+ runs scored!
Craig Needles ()
Just got home to see the score of the game. Guess Tanner Roark and Gerrit Cole are slightly different levels of pitcher?
Paul Frank ()
If history is any indication, Tanner Roark should definitely skip batting practice tomorrow. #BlueJays
Yahoo Sports Canada ()
tanner roark: i can give you a few more innings charlie montoyo: actually i'm good bro
Ryan Hains ()
@TheKevinWalsh Settle down, Walsh. Tanner Roark is pitching. Might as well be Larry Rothschild.
Crash ()
@martyandcats It honestly kills me that we have decent pitchers in the bullpen and Tanner Roark is one of our starters.
TrueRGM ()
Taijuan Walker signed a 1-year $2M deal with the Mariners this past offseason. Tanner Roark signed a 2-year $24M deal the the Blue Jays this past offseason. Pain.
Paul Cozza ()
Tanner Roark 2 years 24 million and a sparkling ERA of close to 7. Well done @BlueJays well done. Year after year we watch washed up pitchers the GM signs to a bandaid rotation. @alexander_rd81
A.J. "Shield Lesbian" Andrews ⚧️♀️🏳️‍🌈 ()
Aaron Judge vs. Tanner Roark tonight: 0-for-3, 3 Ks Rest of #Yankees vs. Roark tonight: 6-for-15, four home runs, six RBIs one K. I wish the #BlueJays were facing a whole lineup of Aaron Judges right now.
Jonah Birenbaum ()
It will never not be dumbfounding that at least one person in Blue Jays' front office believed, with considerable conviction, that Tanner Roark deserved a two-year contract worth $24 million.
Kyle McGillivray ()
I said it when they signed him and I'll say it again. I hate Tanner Roark more than anyone, and he sucks at baseball. #BOOyays
Joe Blomeley ()
If Tanner Roark wants to pitch past the he should stop giving up so many damn runs. Ugly ugly pitching performance.
Yankees Home Run Tracker ()
September 17 #BlueJays  0 @ #Yankees 6 [B4-2o]: DJ LeMahieu homers (9): fly ball to RF (2-run) Hit: 360ft, , 32°, OPPO🌮 [2nd of game] Pitch: 93mph Sinker (RHP Tanner Roark, 14)
Home Run Tracker ()
#BlueJays 0 @ #Yankees 6 [B4-2o]: DJ LeMahieu homers (9): fly ball to RF (2-run) Hit: 360ft, , 32°, OPPO🌮 [2nd of game] Pitch: 93mph Sinker (RHP Tanner Roark, 14)
Brendan Panikkar ()
Tanner Roark is going to be disappointed again when he's done after innings and 92 pitches isn't he?
Christian ()
Tanner Roark is mad at his manager for not letting him go deep into games but he's got a ERA and he's giving up bombs to Kyle Higashioka. I don't think he's got much of an argument for staying in these games.
Long Time Listener ()
Tanner Roark reminds me of when Noah gave instructions to the guy who worked with animal hides.
MLBBarrelAlert ()
Kyle Higashioka (1) off RHP Tanner Roark - mph, 27 degrees (428 ft Home Run) mph Sinker #BlueJays @ #Yankees (B3)
Home Run Tracker ()
#BlueJays 0 @ #Yankees 3 [B3-0o]: Kyle Higashioka homers (2): line drive to CF (2-run) Hit: 428ft, , 27°🚀 Pitch: Sinker (RHP Tanner Roark, 12)
Ollie James ()
Blue Jays 0 (Pitching: #14 Tanner Roark) Yankees 1 (Batting: #29 Gio Urshela) Bottom of 2nd, 0 Out, No one on
Jonah Birenbaum ()
Tanner Roark isn't a victim of Yankee Stadium so much as a victim of being Tanner Roark.
Paul Frank ()
Sometimes being a Blue Jays fan means convincing yourself that Tanner Roark will beat Gerrit Cole.
Andrew Stoeten ()
Would have been handy for the Jays to have a guy like Ross Stripling available tonight, it turns out. But, of course, he had to come into the game two nights ago because Tanner Roark had allowed *checks notes* two runs on two hits over four innings on 67 pitches.
Shi Davidi ()
Tanner Roark very unhappy about being removed after four innings and 68 pitches with the score 2-2 in 7-2 #BlueJays loss. He was pulled just before facing #Yankees a third time through: "I think that's horsecrap ... I hate it."
Rob Longley ()
Tanner Roark a clear candidate for zoom of the year. Essentially ripping the way the #Bluejays handle their starting pitching in general and him specifically.